The Department of Biology supports undergraduate programs in the areas of pre-health (pre-med, pre-dentistry, pre-vet, pre-optometry, pre-physical therapy, pre-physician assistant), medical laboratory sciences, cell and molecular biology, wildlife biology, fisheries and aquatic sciences, botany, ecology, and secondary education as well as a master's degree program.
An important part of the undergraduate experience is getting involved in the Department of Biology student organizations.
Biology Club
The Biology Club is a social and service organization whose goals are to bring together students with a common interest in biology to foster fellowship through a variety of activities. Typical activities include bi-weekly meetings, guest speakers, movies, local service projects, picnics, and educational excursions.
The Annual Biology Bowl, a part of Science Day held on campus each spring, is sponsored by the Biology Club.This dynamic organization welcomes all undergraduate and graduate students. See the poster board on second floor stairwell for information on meeting days, times, and dues.
Pre-Med Club
Pre-Med students at Pitt State have many opportunities to get involved on campus and in the community with health related volunteer projects. Pre-Med students from Pitt State are contributing to the community through the Pre-Med Club. Many members of the Pre-Med Club volunteer several hours of their time one night a week at a clinic for indigent people. This free clinic offers valuable experience for the students who volunteer their time, and it also allows them to get to know area doctors and nurses.
Your academic advisors are very important to the success of your college career. They are the people many pre-med students turn to for letters of recommendation. They know how the medical school application process works, and they can help guide you successfully through the applications and interviews. One important thing to remember: get acquainted with your advisor and continue to keep in touch. Your advisor may have access to job opportunities or other information which could be used to your advantage.
The Pre-Med Club has sponsored several fundraisers for the free clinic.
Pre-Vet Club
The PSU Pre-Vet Club aims to unite and promote the success of future veterinary professionals, regardless of their undergraduate major. Service projects, fundraisers, trips, vet school visits, educational events, and social events are planned throughout the year. Additional events such as the "Pets and People Parade" and the "Children's Stuffed Animal Clinic" are designed to contribute to the community, bringing animal lovers throughout campus and the entire community together. The Pre-Vet Club is dedicated to preparing students for all aspects of their transition to veterinary school from their first day at PSU to their acceptance.
Beta Beta Beta (Tri-Beta)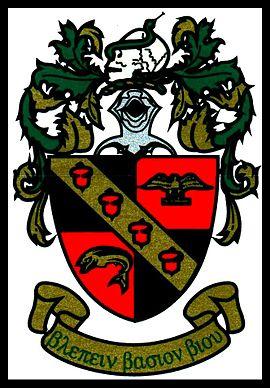 Beta Beta Beta (Tri-Beta) is an honor society for students, particularly undergraduates, dedicated to improving the understanding and appreciation of biological study and extending boundaries of human knowledge through scientific research.
Since its founding in 1922, more than 200,000 individuals have been accepted into lifetime membership, and more than 626 chapters have been established throughout the United States and Puerto Rico.
Wildlife and Fisheries Society (WFS)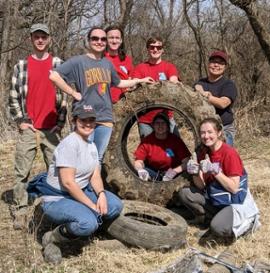 The PSU Wildlife and Fisheries Society (WFS) helps students gain experience through volunteering, networking, and engagement with resource agencies and NGOs. The WFS is one of the most active clubs on campus, with exciting opportunities to work alongside professional biologists nearly every month. Activities have included volunteering with deer-check stations, prescribed fires, deer spotlight surveys, amphibian counts, habitat restoration projects, electro-fishing, and more. Club members regularly interact with professionals from the Kansas Department of Wildlife Parks and Tourism (KDWPT), the Missouri Department of Conservation (MDC), Missouri State Parks, and others.