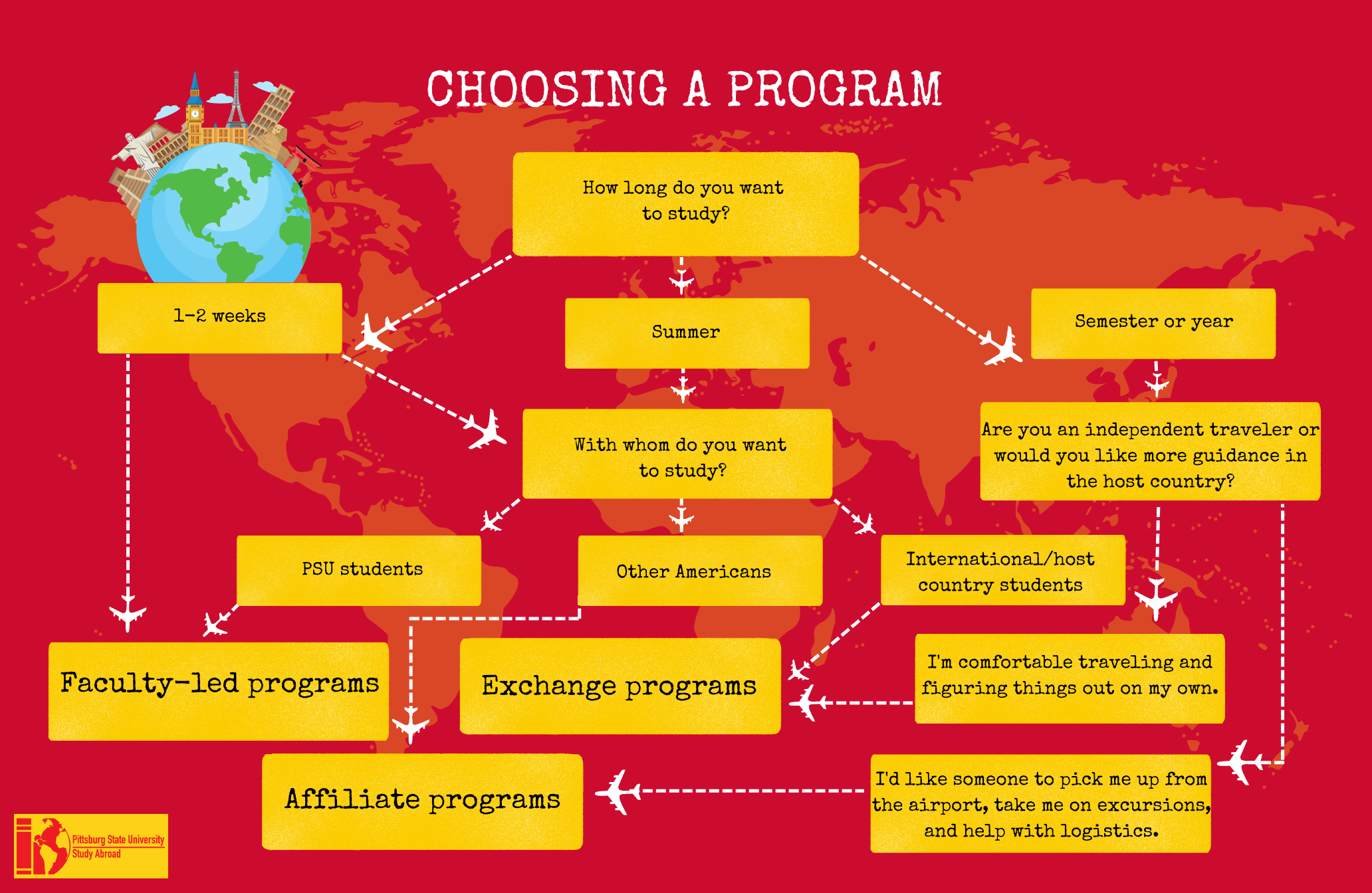 Below are some of the things that most students look for when choosing a program:
Location – Consider what countries you've been to and which countries have always interested you. What climate do you like/dislike? Are you comfortable living in a non-English speaking country? Additionally, there may be various scholarships or academic opportunities that will be associated with particular countries or regions.
Dates and Duration of the Program – How long would you like to study abroad? The duration of a program is important, as it may coincide or conflict with dates for the following semester or other plans (internships, family vacations, etc).  Some scholarships require that you study abroad for a certain period of time.
Educational Aspects – What classes do you need for your degree? Should you take general education courses or courses required for your major/minor?
Independent vs. Group Setting – Would you like to study with other Americans, other PSU students, host country students, or other international students?
Cost – It is important to know what your program fee includes, as most programs will vary in price based on length, courses, housing, insurance, etc. 
Housing, Excursions, Meals, etc. – Some programs include many things beyond your course fees.  Make sure to examine the cost breakdown to see what is included in your program fee and know what you may have to arrange on your own.
Navigate the menu above to learn about the different types of programs available to you.