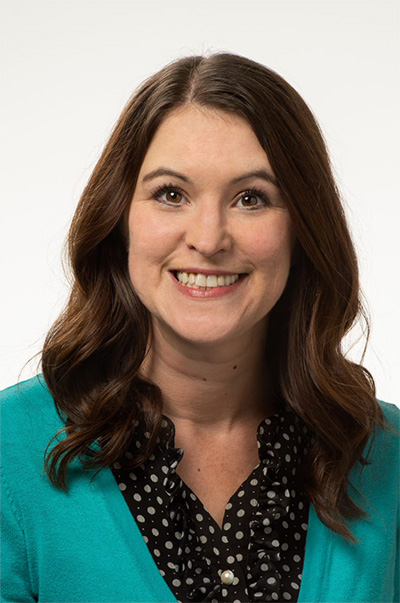 Jamie Brooksher's Background
Jamie was appointed General Counsel of PSU in 2009. Prior to serving as General Counsel, Jamie served as PSU's Associate General Counsel and Director of Equal Opportunity and Affirmative Action. In addition to serving as General Counsel, Jamie is an Assistant Instructional Professor in the Kelce College of Business, teaching business law.
Jamie graduated with a Bachelor of Arts' degree in History from PSU in 2003 and earned a Juris Doctorate from the University of Kansas in 2007. She is licensed to practice law in Kansas and the U.S. District Court.
Duties
Serve as a member on the University Leadership Team

 

Identify legal issues and provide full range of legal advice to university administration

 

Assist

in formation and implementation of institutional strategies,

policies,

and procedures for addressing legal risk

 

Draft, edit and negotiate

legal

documents, such as contracts, on behalf of the University

 

Review and advise on legislation,

policies

, rules, and regulations

 

Represent the University in

administrative

matters filed with

regulatory

agencies

 

Coordinate outside counsel and staff of the Office of the Attorney General in

representing

PSU in litigation

 

Serve as the Kansas Open Records Request officer
Resources
Contact
Room 211 Russ Hall 
1701 S. Broadway 
Pittsburg, KS 66762 
620-235-4136