About Military Science Department
---
HAVE QUESTIONS ABOUT ROTC? SCHEDULE AN IN-PERSON OR VIRTUAL TOUR TODAY! 
We are always available to discuss scholarships, ROTC enrollment, or answer any other ROTC questions. If you would like to schedule a campus or virtual visit, call, text, or e-mail Mr. Shay to set it up. You will get to meet with an advisor in the department you are interested in, take a tour of campus, listen to an admissions presentation, and meet with us. Get it scheduled today!
ABOUT:
Military Science/ROTC is a professional development program that allows you to choose and follow any major offered by the university while participating in courses specific to ROTC.

Students will combine classroom work with hands-on experience in the field while learning leadership and communication skills. ROTC will give you confidence in an Army career or in the civilian world while exercising core competencies that are essential to success.
Upon graduation, cadets are then commissioned as 2nd Lieutenants in the United States Army, either on active duty or as a part of a reserve component (National Guard/Reserves). Non-contracted students, those that are participating to see if the program is something they want to commit to, are also welcome to participate in ROTC classes with no obligation for the first two years.
CONTACT INFORMATION: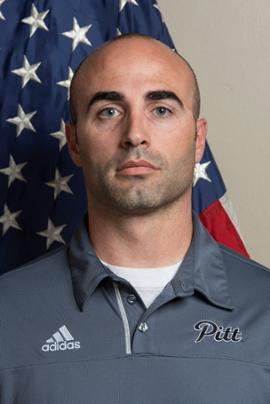 Josh Shay
Scholarship and Enrollment Officer
Cell: 913-731-3382
E-mail: jshay@pittstate.edu