Engraved pavers - available for purchase
Engraved granite pavers paying tribute to individual veterans or veterans' organizations are featured in the Brock Family Amphitheater Plaza and the Guy and Claire Sutherland Entrance Plaza. The PSU Veterans Memorial now includes 3304 engraved pavers.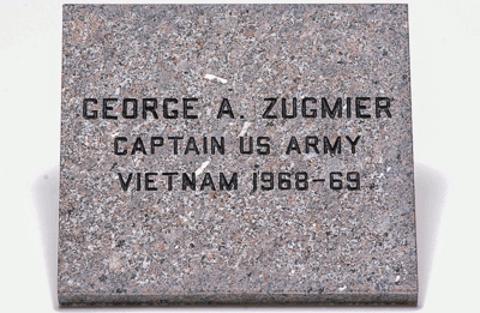 Pavers are available for purchase in the Sutherland Entrance Plaza. Cost of pavers is $150 for an 8"x8" and $300 for an 12"x12".
To purchase a paver or for additional information on pavers, call the PSU Office of University Development at 620-235-4768, or email mlloyd@pittstate.edu.