In 2019, the College of Education at Pittsburg State University received a $539,281 grant from the Laura Bush 21st Century Librarian Program to provide scholarships, mentoring, and laptops to 25 teachers from Kansas, Missouri, Oklahoma, and Arkansas, who are Hispanic and/or are teaching in districts with Hispanic populations ranging from 15 percent to greater than 50 percent. 
Current Student: Katy Siebold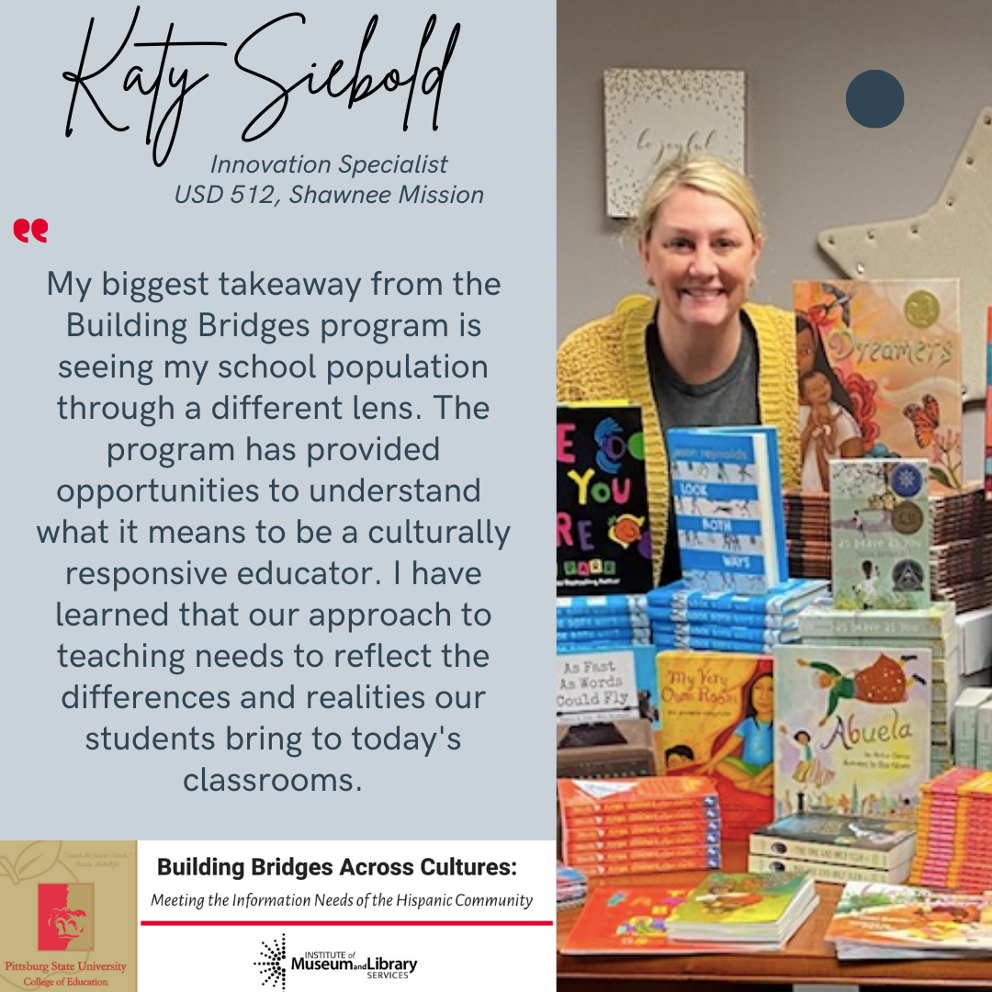 Read more about Katy's experience in the Building Bridges Across Cultures grant project on her blog.

Grant Funding
The project was made possible in part by the Institute of Museum and Library Services, the primary source of federal support for the nation's libraries and museums. The IMLS advances, supports, and empowers America's museums, libraries, and related organizations through grantmaking, research, and policy development. Their vision is a nation in which museums and libraries work together to transform the lives of individuals and communities. To learn more, visit https://www.imls.gov/. 
Current Status
Students are currently completing coursework in the Master of Science Degree in Educational Technology with an Emphasis in Library Media program and will begin a one-year Library Leadership Mentoring experience in fall 2021.