Merab Basilaia - Physics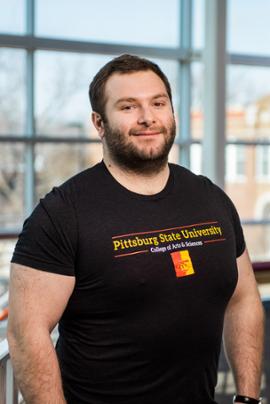 Merab Basilaia is a graduate student in the Physics department. Basilaia is
    an international student from Tbilisi, Georgia. Merab's hobbies include astro-
    photography and overlanding. After graduation, Basilaia plans to obtain a
    PhD.
Michaela Bedene - Nursing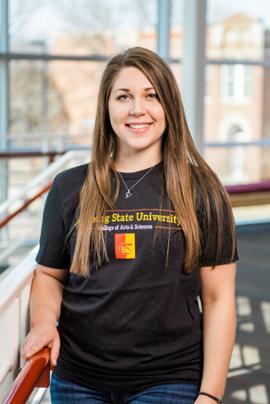 Michaela Bedene is a nursing major from Arma, Kansas. Bedene has
     worked as a nurse's assistant the past two years and enjoys traveling,
     hiking, baking and volunteering. After graduation, Bedene plans to work as
     a registered nurse in the Kansas City area.
Allyson Bence - Social Work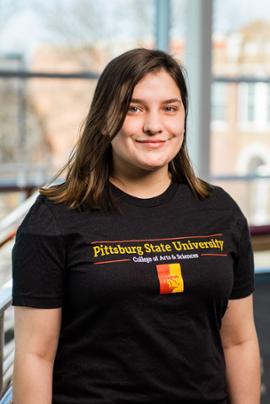 Allyson Bence is a social work major from Oswatomie. Bence currently 
    works at the Department for Children and Families. Allyson's hobbies include
    walking her dog and biking. After graduation, Allyson plans to attend
    graduate school and then work as a licensed clinical social worker.
Megan Eckman - Early Childhood Education (FCS)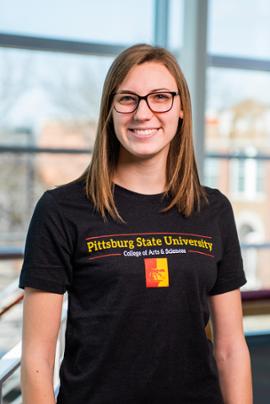 Megan is an early childhood education unified major from Shawnee and is
    currently a member of the Pitt State track and field team. After graduation, 
    Megan plans to teach at a preschool and hopes to ultimately open a 
    preschool in the future.
Erick McCloskey - Biology and Chemistry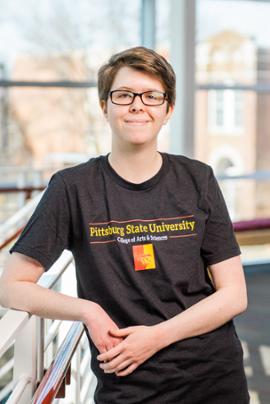 Erick McCloskey is a biology and chemistry major and has resided in
    Pittsburg for more than seven years. McCloskey is employed in the PSU
    Biology department and Post Office. After graduation, McCloskey plans to
    obtain a PhD and conduct research.
Jewel Schroeder - Art Education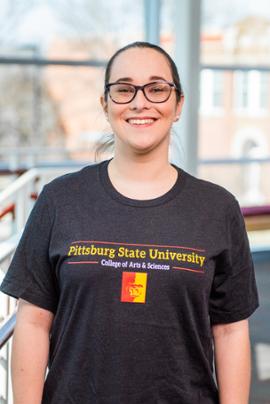 Jewel Schroeder is an art education major and native of the southeast
     Kansas area. After graduation, Jewel plans to teach middle or high school
     in a small town. Schroeder's goal is to help students discover their inner
     creativity by exploring the arts and to feel more included in the
     classroom environment.
Colten Sprenkle - Music Education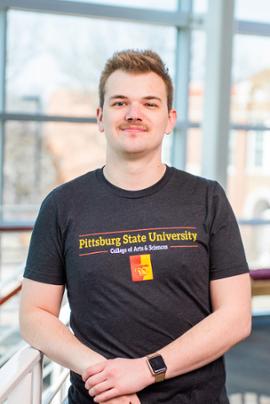 Colton Sprenkle is a music education major from Carthage, Missouri.
    Sprenkle chose to pursue a music major because he wanted to teach others
    to love it as much as he did. Currently, Sprenkle works as a substitute
    teacher for the Northeast school district. After graduation, Colton plans to
    continue his education and earn a master's degree.