Our students frequently present their original research at a variety of local, national and international conference such as:
PSU Research Colloquium
International Symposium on Society and Resource Management
National Applied Geography Conference
Las Vegas National Technology & Social Science Conference
National Social Science Association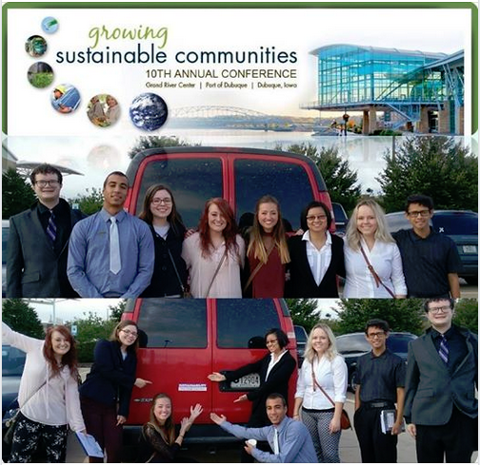 The PSU Sustainability, Society and Resource Management students, along with the PSU Students for Sustainability and university faculty organize, support, and participate in a variety of outreach efforts. Opportunities to become involved in these events will be posted through Canvas and the PSU Students for Sustainability Facebook page.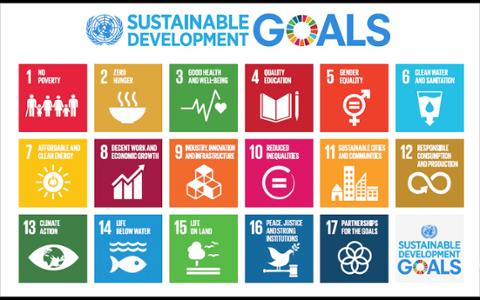 The SSRM program provides (5) $1,000 scholarships annually to our students. To qualify students must be an SSRM major, a full-time student who are at the sophomore level or above with a minimum GPA of 2.5. Selection for this scholarship is a two-step process. Applicants who meet the above criteria will then be asked to write an essay of no more than 500 words describing their motivation for seeking a degree in SSRM, their attitude toward environmental issues, their plans for the future, and any information on their financial needs that they would like to share with the committee. The essays will  be  reviewed  by  the  selection  committee. Award decisions will be based on a combination of academic merit and essay content. Recipients shall be selected by a committee consisting of the Donor and faculty representatives for the Sustainability, Society, and Resource Management program.
Christopher Anderson, Ph.D. - Associate Professor of English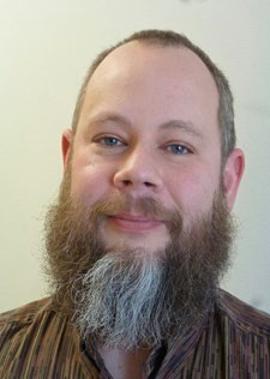 Dr. Anderson teaches courses in American literature, creative writing, and popular culture. As a scholar in American literature, Anderson's interests include American environmental writing, ecopoetry, science and technology in literature and film; and the depiction of ugliness, decay, waste places, and garbage in literature and culture.
 Christine Brodsky, Ph.D. - Assistant Professor of Biology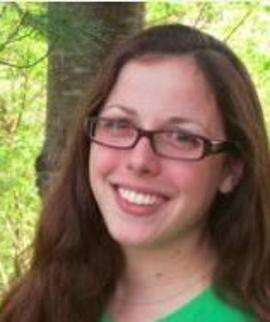 Dr. Brodsky joined the PSU Department of Biology in the Fall of 2016 and teaches the Environmental Life Science course. Her research focuses on small urban greenspaces as a habitat resource for urban wildlife, particularly vacant lots as habitat for the bird community. Additionally, she has studied the human perception and environmental justice of greenspace management in cities.
Catherine Hooey, Ph.D. - Professor of Geography/Geography Program Coordinator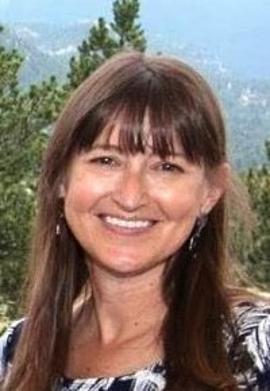 My research focuses on human-environment interaction. I am particularly interested in marginal environments and how people perceive and adapt to variable conditions. Recent research includes southeast Kansas and mining landscapes, and west-central Alberta and agriculture.
Delia Lister, M.S. - Biology Instructor and Director of PSU Nature Reach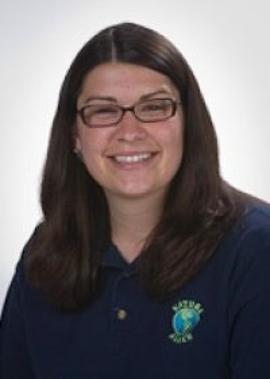 Ms. Delia Lister is a graduate of PSU and joined the Biology Department in January of 2007. She teaches Environmental Life Science as well as Natural History Interpretation. As the Director of Nature Reach, Ms. Lister presents outreach programming to area schools using live animals as well as trains and supervises the student animal keeper staff.
Kristen Livingston, M.A. - Instructor, Department of Communication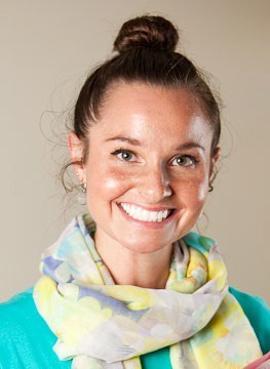 Ms. Kris Livingston is a communication instructor for Pittsburg State University teaching advertising. She served as an Assistant Professor of Communication from 2009 to 2015 in the Department of Communication for Missouri Southern State University. She has worked at Pittsburg State University as the Assistant Director of Student Diversity advising and supporting ethnic minority groups.
Alicia Mason Collins, Ph.D. - Associate Professor of Communication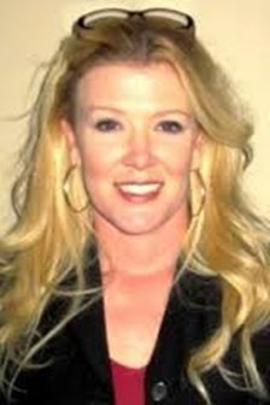 Dr. Alicia Mason Collins joined the PSU Department of Communication in Fall of 2009. She is a former broadcaster, who worked with local media outlets KOAM and KKOW in SE Kansas, prior to receiving a Ph.D. from the University of Oklahoma. Dr. Mason's work has been presented at several national and international conferences, and appears in top academic journals.
Joey Pogue, Ph.D. - Associate Professor of Communication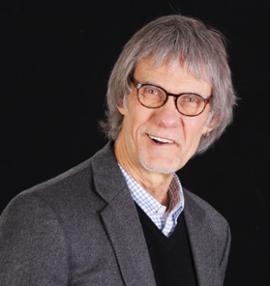 Joey Pogue joined the Department of Communication in the fall of 2004. Besides acting as the Director of Graduate Studies, he teaches media theory, interpersonal communication and gender studies to both undergraduate and graduate students. Gender Communication is his favorite area of study.
 James R. Triplett, Ph.D. - Emeritus Professor of Biology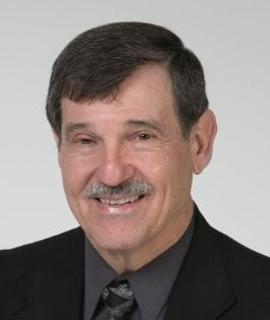 After his Ph.D., he joined the faculty in the Department of Fisheries and Wildlife at Ohio State University, but left in 1981 for a position in the Biology Department at PSU where he served as Chair from 1985 until 2008. He currently works in the area of natural resource policy and management with an emphasis on sustainability.
Students now can earn certificate in sustainability
A new undergraduate academic certificate in sustainability is available to all undergraduate students beginning this fall. It's a certificate that they complete at their own pace and within a variety of degree programs in any of Pittsburg State's four colleges.  Learn more
Artwork at PSU highlights global health risks of climate change
Pittsburg State University's Axe Library is the new host of artwork from Environmental Graphiti, a nonprofit inspired by the science of climate change. Learn more
Recycling initiative on Move In Day takes coordinated effort
Pittsburg State University Recycling Services, the on-campus Students for Sustainability group, and the Southeast Kansas Recycling Center will be collecting and salvaging recyclable materials that are discarded during the move-in process. It is a coordinated effort that began in 2012. Learn more