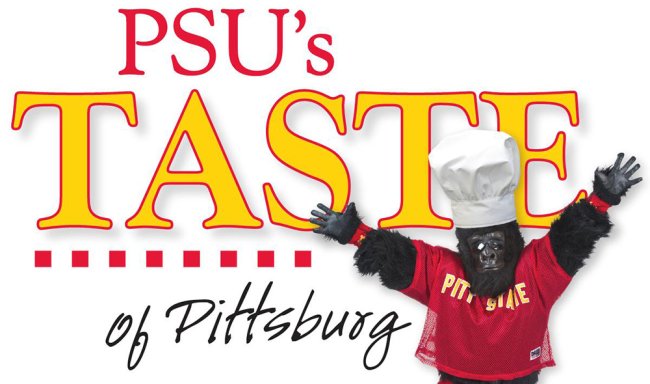 Kick-off Homecoming weekend at the 9th Annual Taste of Pittsburg - a homecoming tradition favorite! Your one-stop-shop for your favorite Pittsburg eats and treats! Enjoy an evening of food sampling, live music from Todd East & Eastbound, and a special recognition of the Kenneth K. Bateman Outstanding Alumni Award recipients!
Participating Restaurants:
Bamboo  - Barto's Idle Hour - Calvin's Catering BBQ - Guadalajara Mexican Grill - The Pitt - The Mall Deli - Pallucca's Italian Market - Root Coffeehouse - Sodexo Catering - Sweet Designs Cakery
New this year - sample offerings of beer and wine provided by Sodexo!
Friday, October 18, 2019
6:00-8:00 pm
Crimson & Gold Ballrooms, Overman Student Center