Alumni Legacy License Plate Scholarship
The Alumni Legacy License Plate Scholarship is provided by the annual royalty fees collected through the Gorilla License Plate Program. The requirements for this scholarship include: having a parent or grandparent as an alumna/alumnus of Pittsburg State University, and being a zero hour freshman with either a 3.0 GPA or a 21 ACT score or an incoming transfer student with a 3.0 GPA. This scholarship is non-renewable. Incoming students may apply by filling out the regular general scholarship application online by February 1st. Just check the box noting student has a parent or grandparent who graduated from PSU.
In the 2022-2023 school year, $69,000 was awarded to more than 100 students!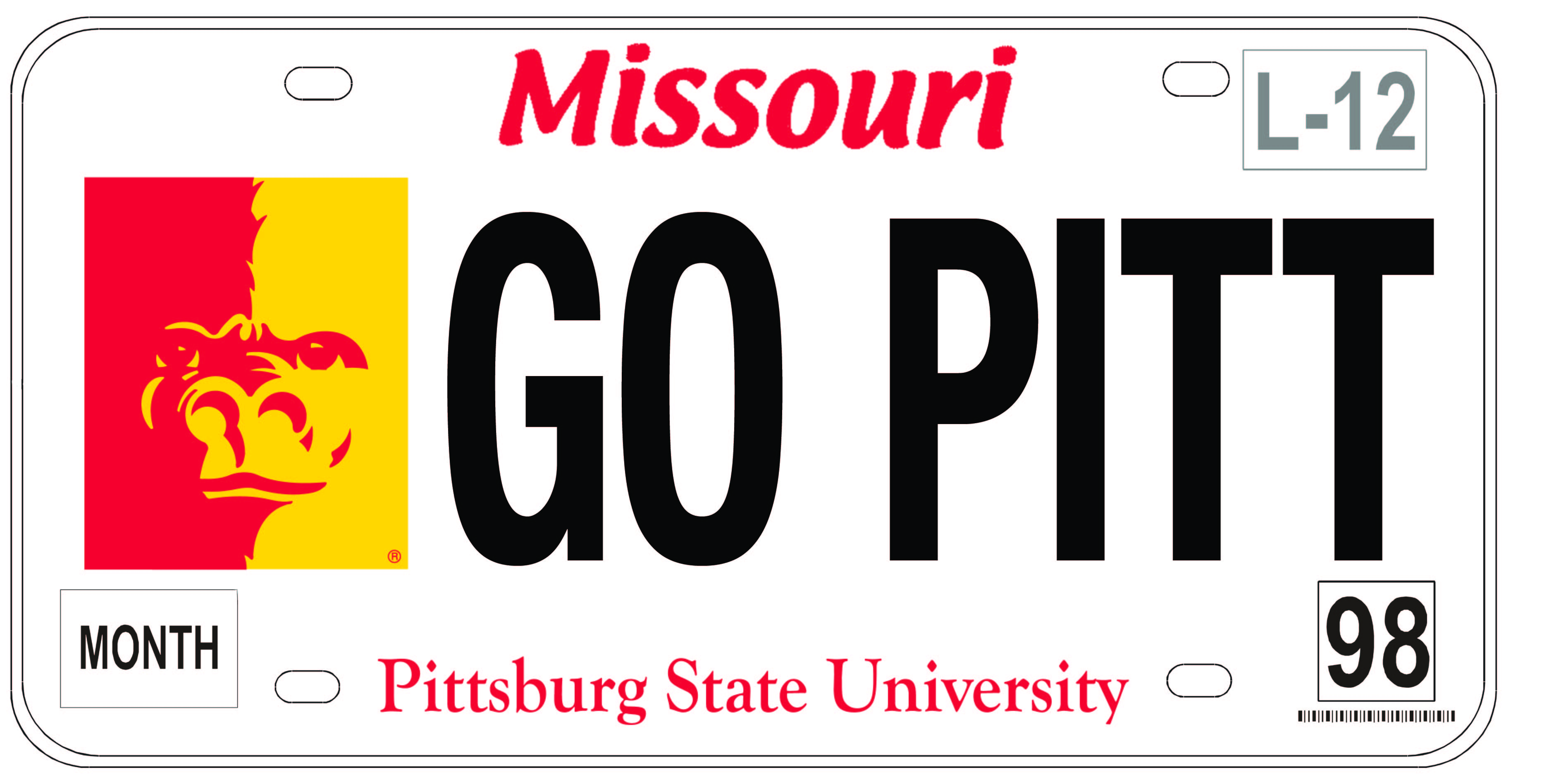 Get your plate today and support student scholarships!
2022-2023 Scholarship Recipients