Mission
The mission of the Honors College is to provide a more meaningful educational experience for select high-achieving students. The Honors College curriculum at the freshman-sophomore level offers intellectually stimulating general education courses. The junior-senior level Honors College students become integrated into the Academic Honors program.  Students of all levels are encouraged to participate in undergraduate research, research presentation, and study abroad experiences to expand and enhance their educational experience.
Goals of the Honors College
First and foremost, the Honors College at Pittsburg State University has the goal of not only attracting high-quality applicants, but also of retaining them as high-achieving students until graduation.

A second goal is to provide educationally enriched experiences (reflected both in and out of the classroom) for the members of PSU's Honors College.

A third goal is to provide a socially responsive, supportive environment to the students in the Honors College whereby members feel personally connected to others throughout the college.

A final goal is to promote a sound start for incoming freshmen through an overnight orientation experience, enrollment in an Introduction to Honors course their first semester, and completion of a cohort community service requirement.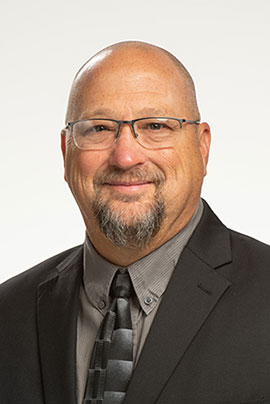 Dr. Craig Fuchs has been the Director of the Honors College since June of 2010. Dr. Fuchs has been at PSU since the Fall of 1998 when he was hired as the Director of Bands in the Department of Music. Fuchs still teaches classes in the Department of Music. In addition to his responsiblilities in the music and the Honors College, Dr. Fuchs also serves as the Director of the Bachelor of General Studies Program at PSU.
Dr. Fuchs is married to his wife Kelly and has three children. Andrew is a professional singer in New York City, Kelsey and Caleb both attend Pittsburg State University. They have six pets that pretty much run the show. Two dogs named Duke and Charlie, and four, yes four cats named Snowflake, Gabby, Bella, and Bubba.
In his free time, Fuchs likes to play golf, play more golf, play more golf and travel. 
Honors College Association
As members of the Honors College, students are also members of the Honors College Association (HCA), a student organization recognized through the Campus Activities Association. General meetings are held on the first Thursday of each month. These monthly meetings provide students with the opportunity to become involved in numerous on- and off-campus social and service activities. Annual events of the HCA include involvement in homecoming activities, a holiday party, a spring banquet, organization of the Pitt Project, involvement in the Big Event, involvement in the Special Olympics, etc. The HCA also provides excellent leadership opportunities for those who choose to become involved on a higher level. Such leadership opportunities include positions on the executive team, class representatives, Honors College advocates, peer mentors, committee chairs, etc.
2021-2022 Honors College Association Officers and Executive Team
President – Sam Eddington
Vice President – Taylor Brynds
Secretary – Camryn Cramer
Treasurer – Paul Worsley
Senior Class Representative – Kinsey Morey
Junior Class Representative – Madison Reese
Sophomore Class Representative – Tucker Jessip
Freshman Class Representative – Reed Beyeler
Text a member: 620-230-8235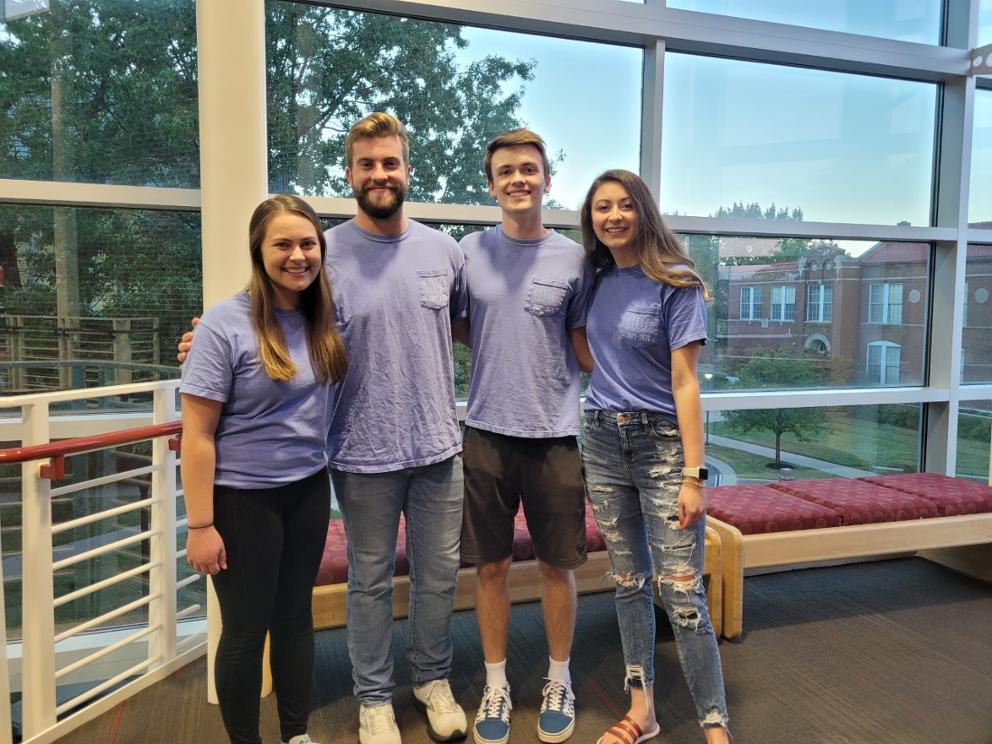 Left to right: Taylor Brynds, Sam Eddington, Paul Worsley, Camryn Cramer