Torgler family chosen as 2020 Honorary Family 
  Thursday, February 4, 2021 1:00 PM
  People and Society, Alumni, News, Milestones
Pittsburg, KS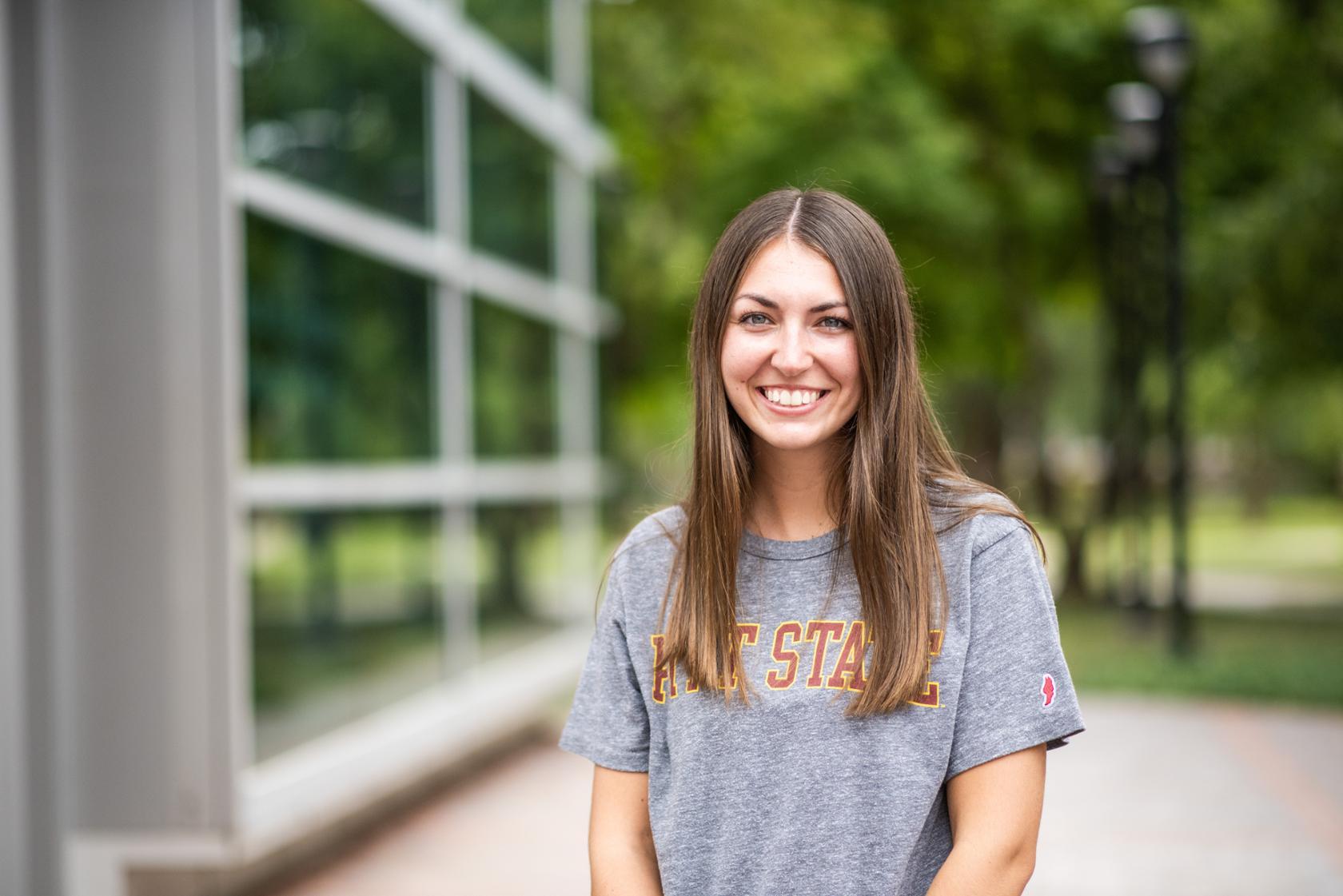 Pittsburg State University honors one Gorilla family each year for their devotion to and their involvement in the Pitt State community. Sponsored by the PSU Foundation and Advancement Ambassadors, the Honorary Family Award typically is presented in the fall during Family Day activities. 
The COVID-19 pandemic meant no Family Day activities in 2020, but that didn't stop the university from selecting an Honorary Family.
The winner: the Torgler Family from Overland Park, Kansas, nominated by Kara Torgler, a senior nursing major.
We congratulate The Torgler Family and all of this year's nominees!
A portion of the nomination letter that Kara wrote about her family's Pittsburg State University experience underscores the impact of their connection: 
My family is the most important thing to me. And while that sounds cliché or overused, it is the truest statement I could make. We have been tested as a unit, and through each tribulation, we always come back together stronger and more connected to each other and our family unit. While other families are large and powerful, we are small and mighty with only my dad, Ken, my mom, Nancy, my sister, Dani, and myself. The four of us can make any situation a positive one. That is the most wonderful life skill that I have received from my family.
We have gone through family drama, job losses, and significant illness, and through every rough time, we have accompanied it with laughter and sunshine. Most recently, my mom was diagnosed with cancer. The prognosis is great, and we are not worried about the outcome, but it is still a difficult process, especially during a pandemic. We have been limited in our time together but somehow this circumstance has shown me more about my family than I ever knew was possible.
Our faith is very important to my family and thus we have found many ways within our home church and our faith to serve others. My father was a leader in our church for almost my entire life. We have served through our church's giant garage sale. Our community donates and organizes items to be sold at a biannual sale for the public from clothing to furniture. My parents have encouraged my sister and me to have a heart of servitude. We have both been on several mission trips both in the states and abroad. We have traveled the U.S. providing work to households that needed it. We have also, with the support of our parents, served in Haiti multiple times (Dani twice and me three times). Each time we were able to provide services such as medical care, eye care, business leadership, and Bible studies.
My parents are both Pittsburg State University graduates. I was the girl who awoke to her dad blaring 'Welcome to the Jungle' before driving two exciting hours to Pittsburg for game day. I was the girl who wore the cheerleading uniform while my dad pushed me to the front of the Gorilla Walk crowd to high five every player. I was the girl who bought split face tattoos at the bookstore then put them on in the old yellow tiled bathrooms. My sister was alongside me in each of these memories on campus and the hundreds of memories at home playing with crimson and gold noisemakers or our Gorilla pompoms. We were born and raised Gorilla fans (my dad even painted a split face in our basement). And now we are lucky to make more memories together during our own time in college.
I have had a wonderful experience at Pittsburg State University because of my organizational involvement. The organizations I am a part of have introduced me to people I would not normally encounter while also widening my horizons. I am forever thankful for the opportunities that have been provided to me. My most special position I have held is as the president of Gamma Alpha Lambda, Pitt State's Christian sorority. I was able to serve this organization in other lights such as treasurer and as a small group leader, but being able to serve the organization and its members was my most special experience. It allowed me to share my faith with over 60 girls and also serve the community and create an environment that facilitates relationships. I got to personally know each and every girl and that has granted me a new level of friendship and attachment to the university.
Crimson and Gold run in my veins. Not only did my mom and dad attend, and now my sister and I, but also members from each of my extended families on both my mom's and dad's sides. Also, to mention, our family's dog's name is Gus and he flaunts PSU on his collar every day. On a more serious note, Pitt State is one of my family's passions. We believe in this community and we believe in this university. I am not a boastful person, but I know my family represents this school and its mission well. My parents are good people with deep roots in southeast Kansas. They are proud of the communities they came from and the people that raised them. Pitt State falls into each of those categories. Ken and Nancy would not be who they are today without the support of Pitt State, and therefore Dani and I wouldn't be who we are.