University mourns loss of couple  
  Wednesday, January 13, 2021 11:15 AM
  News, People and Society
Pittsburg, KS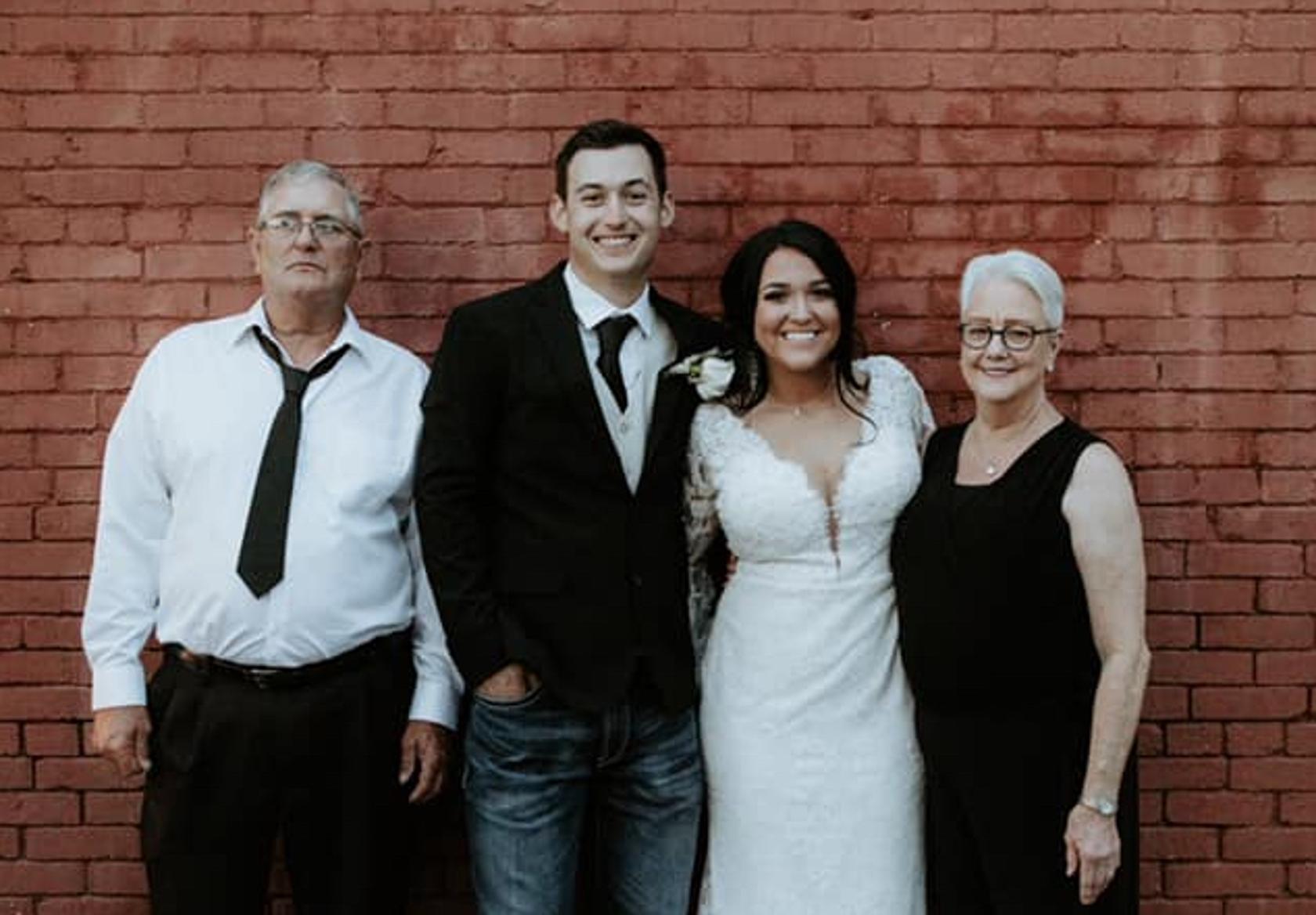 Colleagues are remembering Mark Thompson (far left), carpentry supervisor at Pittsburg State University, and his wife, Debbie Thompson (far right), a retired custodian, as having been instrumental members of their teams who will be greatly missed. 
The couple died as the result of a car accident on Christmas Eve; Debbie died at the scene and Mark, who was hospitalized in serious condition, died on Jan. 9. 
"Mark's work, presence, and leadership on our campus will be greatly missed," said his supervisor, Tom Amershek, director of building trades.  
Mark, 63, began his career at PSU as a carpenter in 2003. He became carpentry supervisor in 2016. 
"Mark was a person who preferred to work out of the spotlight," Amershek said. "He was great at being a leader who got things done without needing to be singled out for the work he and his department accomplished." 
He was well-respected by his staff, Amershek said, and by other supervisors in the department. 
"He loved PSU athletic events, especially football," Amershek said. "He was a hard worker, which he attributed to the way he was raised by his parents." 
Debbie, 66, started her career at PSU as a custodian in 2011. She retired in 2016. 
"Debbie enjoyed visiting with everyone," Amershek said. "She liked to talk about her children, grandchildren, and her cooking." 
She was known for bringing her homemade cinnamon rolls and other treats to the carpentry staff and other departments that were always enjoyed by everyone. 
"Debbie's laugh would make people smile and laugh with her," Amershek said. 
Mark's brother, Mike Thompson, also is employed by PSU as a university electrician. 
"Mark and Debbie will be tremendously missed by everyone," Amershek said.