By Henrik Ibsen | Translated by Nicolas rudall | Directed by Joey Pogue
It is argued that when Henrik Ibsen had his character, Nora, slam the door on a conventional marriage she opened the door to modern drama. With a hard focus on marriage, societal norms, and long-held secrets, A Doll's House speaks to all audiences, whether in 1879 or 2019. This compelling drama continues to be one of the most produced modern dramas of all time.
By Rajiv Joseph | Directed by Cynthia Allan
Over the course of 30 years we track the intersected lives of Kayleen and Doug as they compare the calamities that keep drawing them together. A sweet, quirky and irresistible piece by one of America's freshest new voices.
(photos coming soon)
By Michael Frayn | Directed by Gil Cooper
One of the funniest farces ever, Noises Off presents a cast of second rate touring actors rehearsing a flop called Nothing's On. A manic menagerie of slamming doors, onstage-offstage intrigue, and red herrings. Chaotic glory!
(photos coming soon)
By Charles L. Mee | Directed by Linden Little
A contemporary collage filled with joy and chicken jokes. This off-kilter work explores American themes within a pop art frame. America as art…and watermelon, baseball, checkers, and ineffable beauty.
bobrauschenbergamerica program (PDF)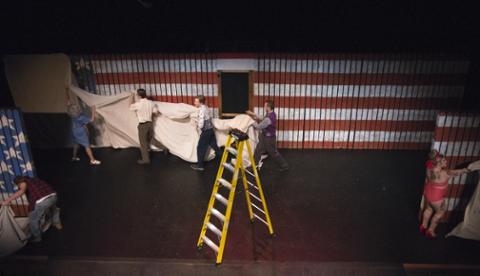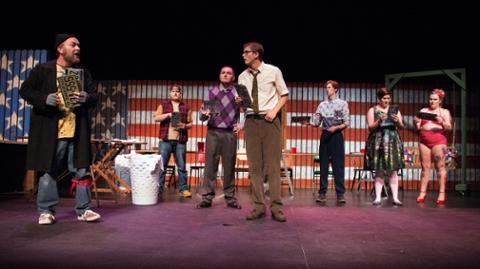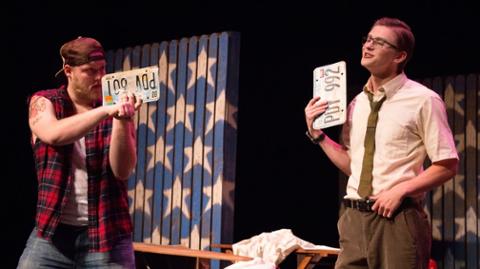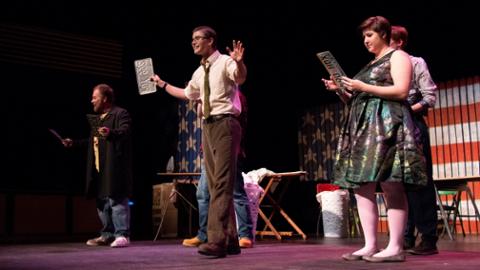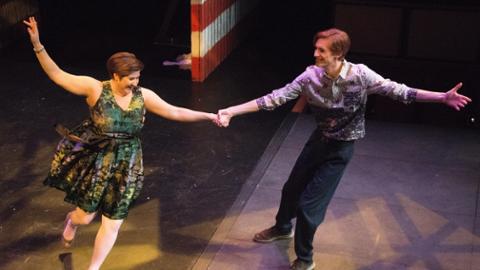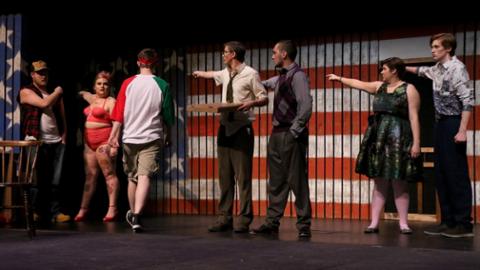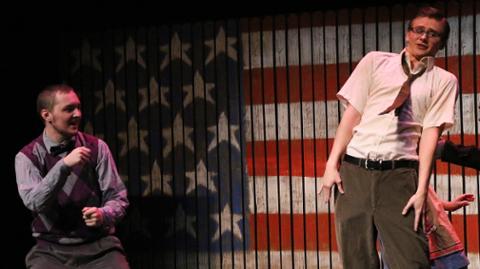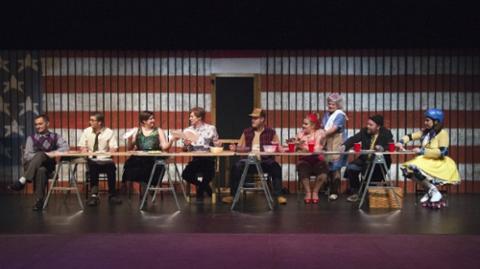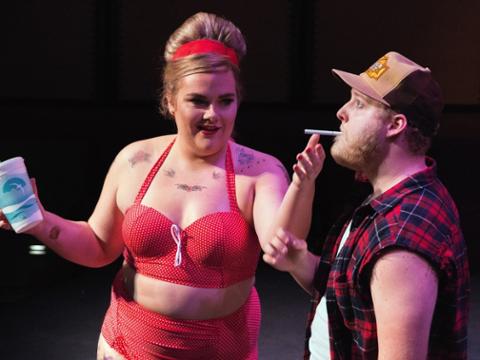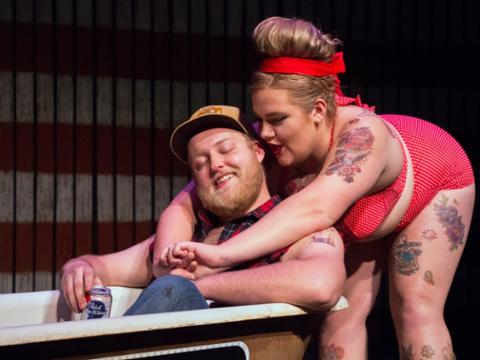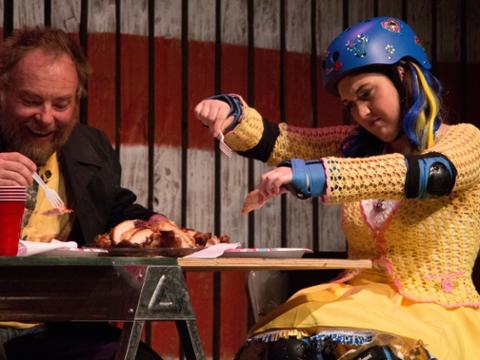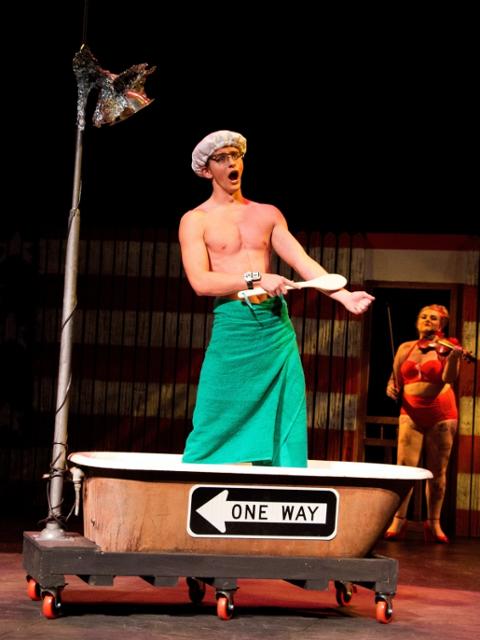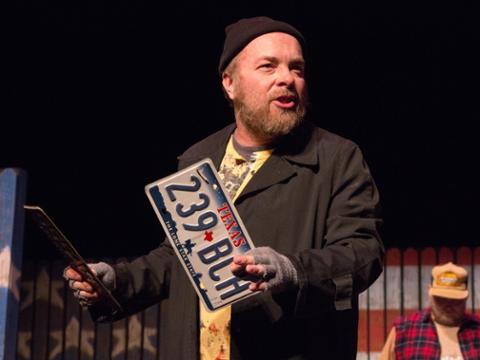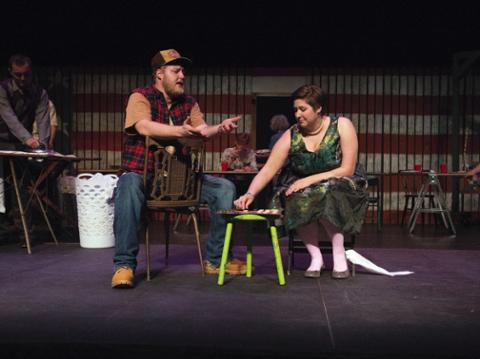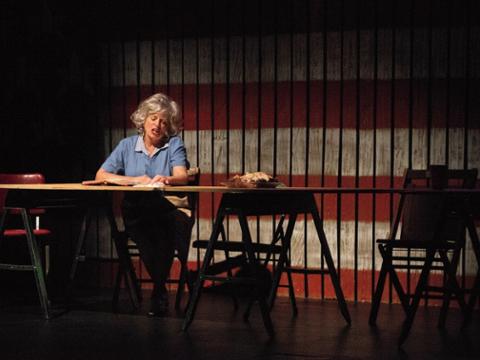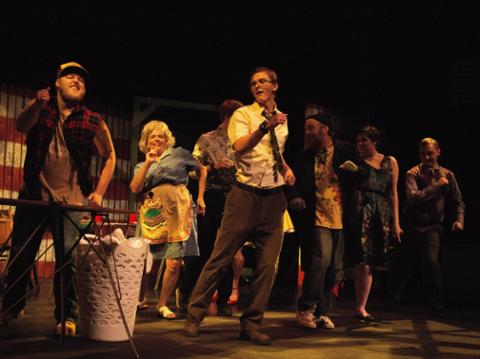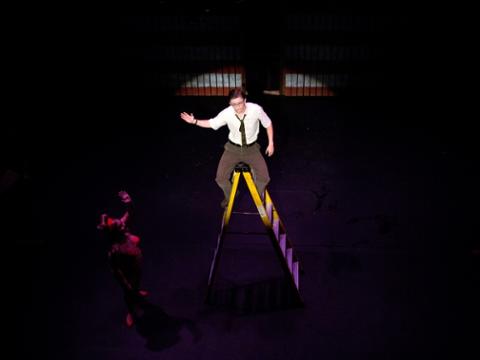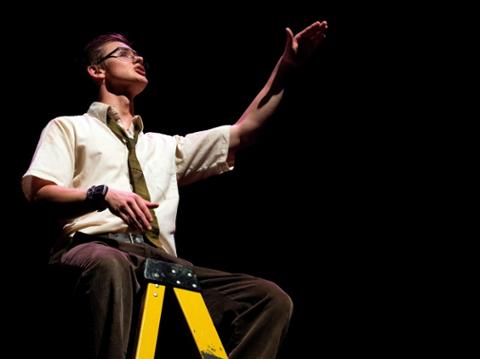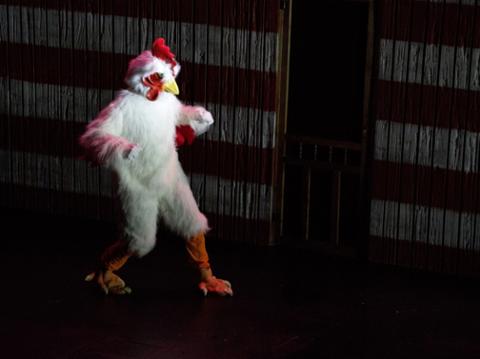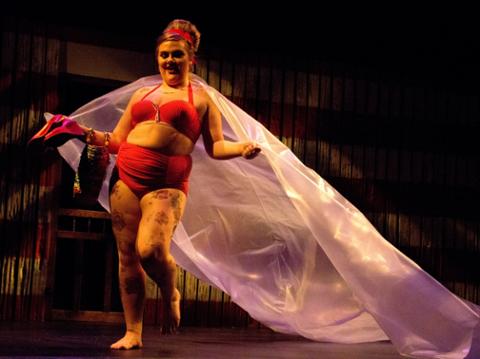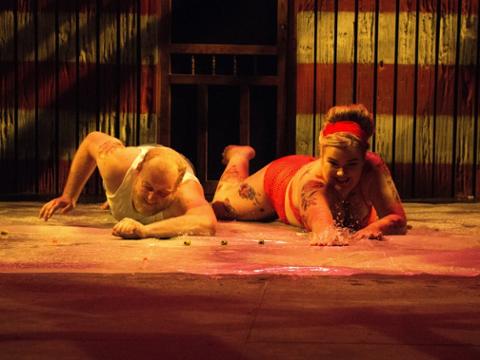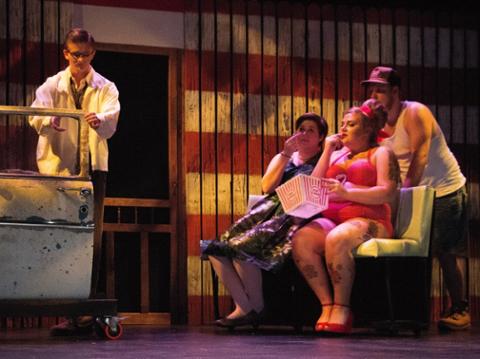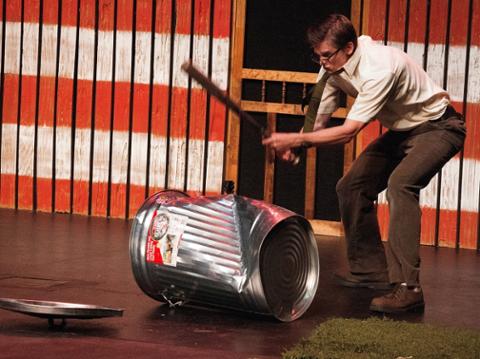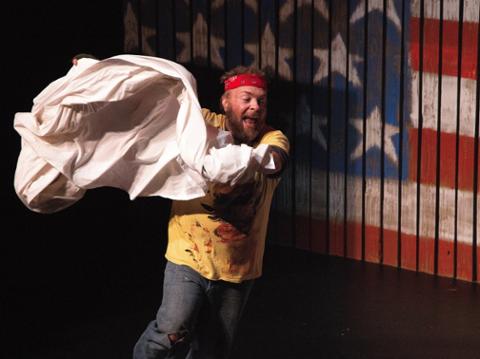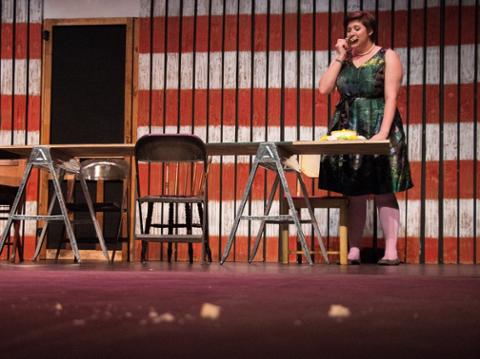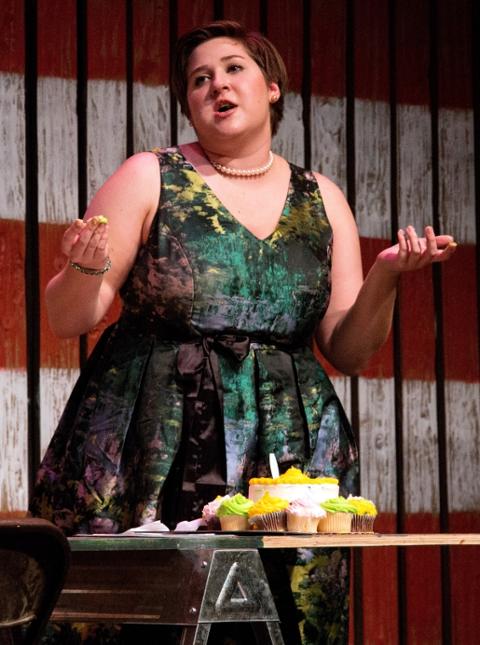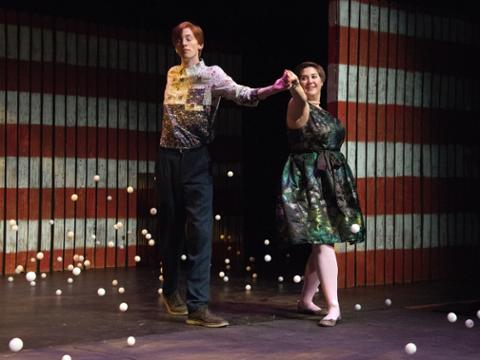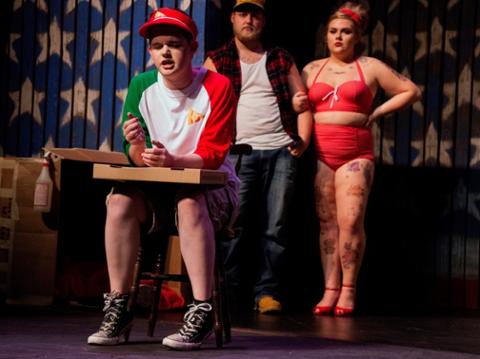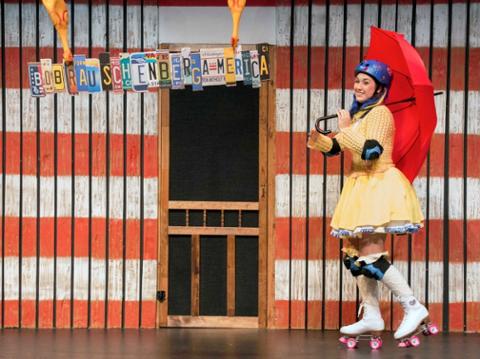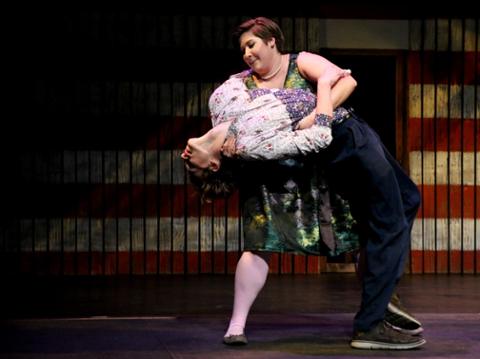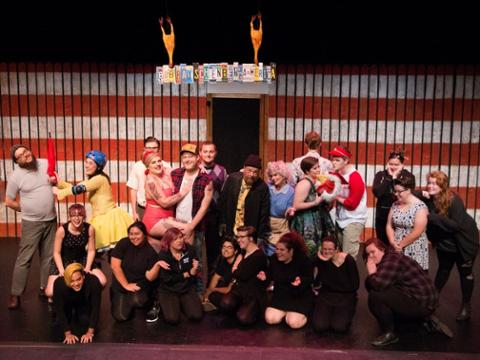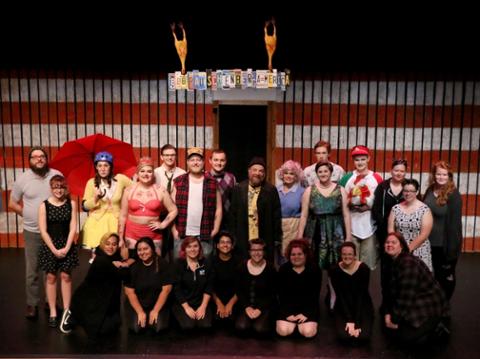 By Cynthia Allan with the Adv. Perf. Ensemble/Directed by Cynthia Allan
Good grief... It's a play about death! Come spend some time at Restful Acres Cemetery where we meet both likely and unlikely characters in this original and structured improvisation about... the end.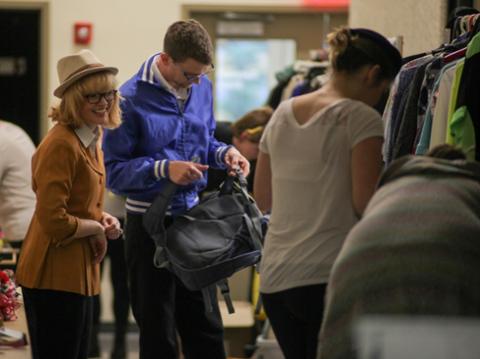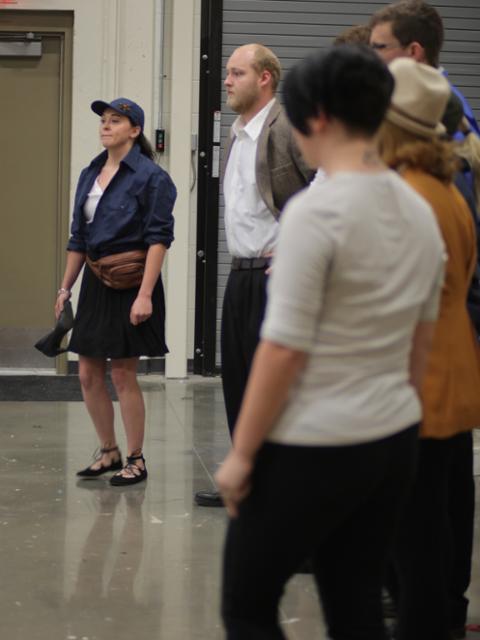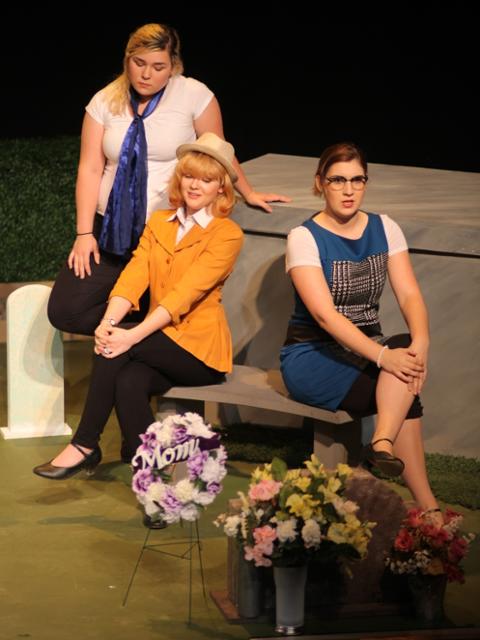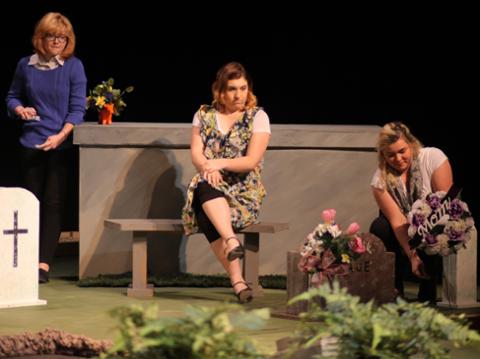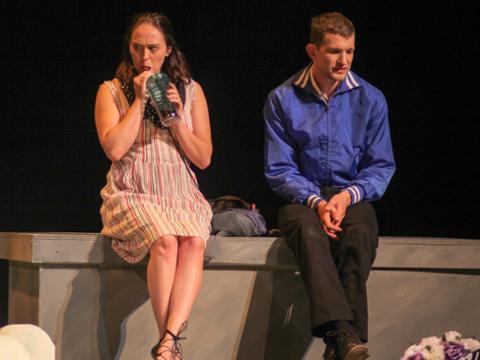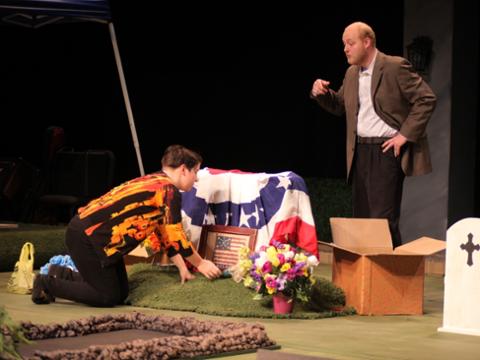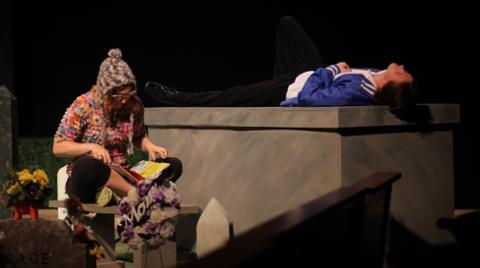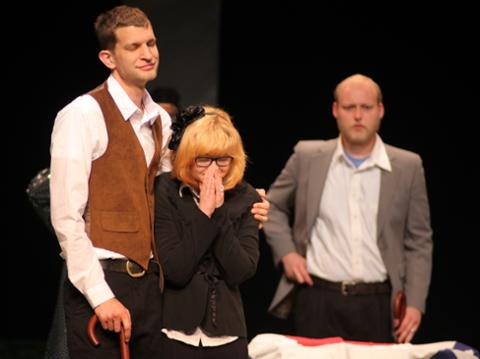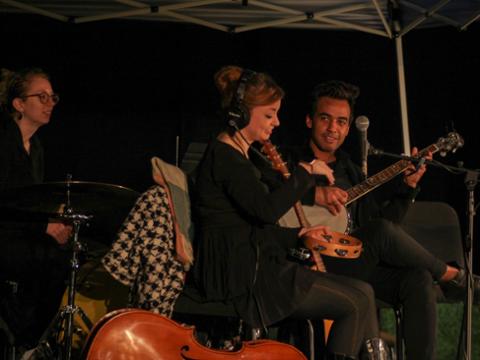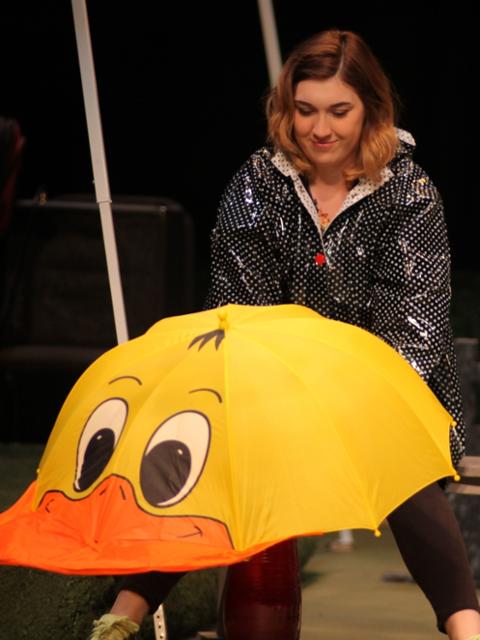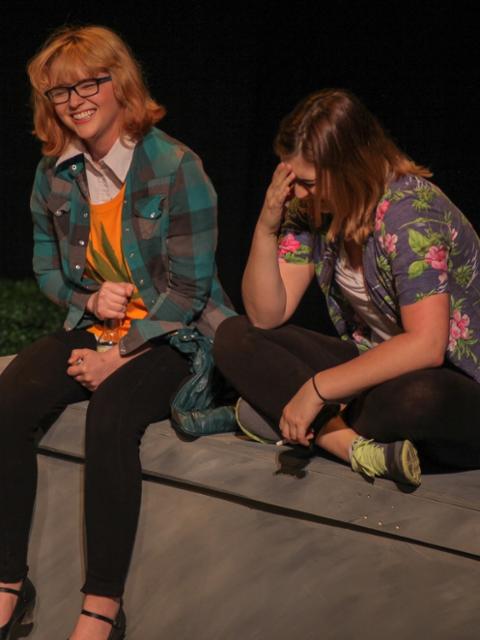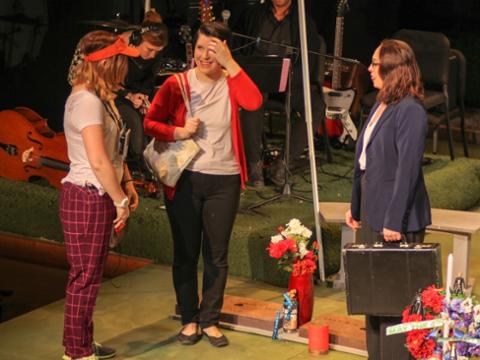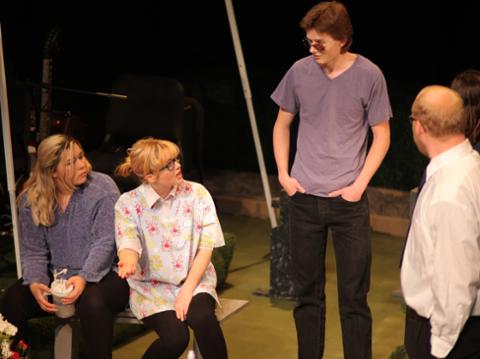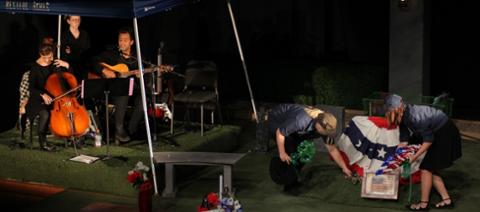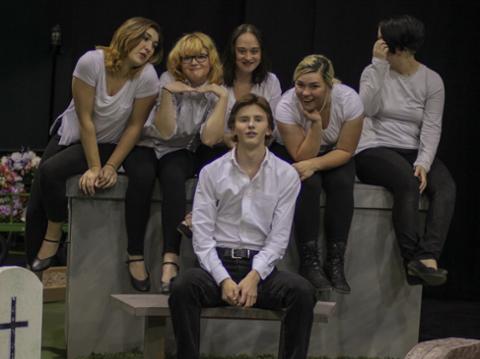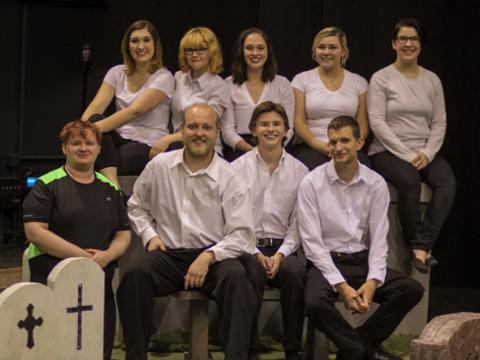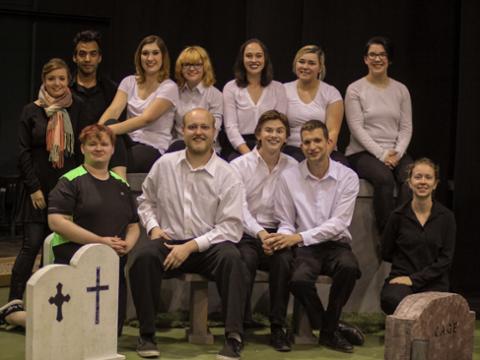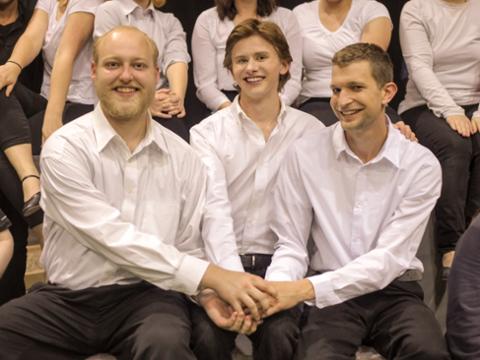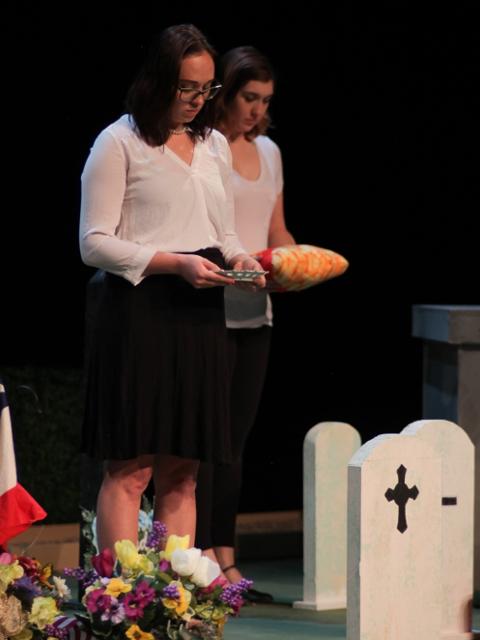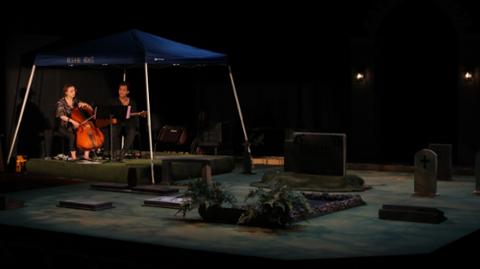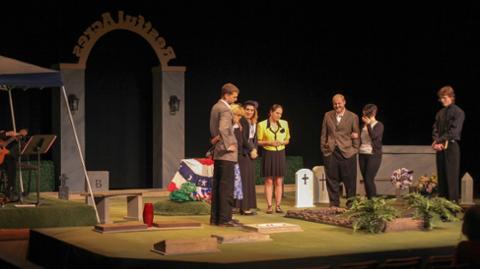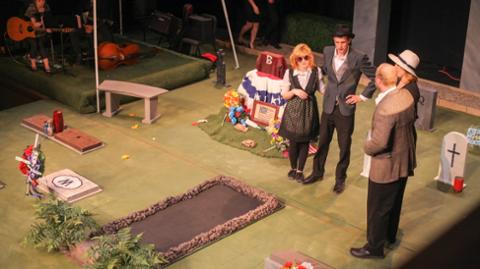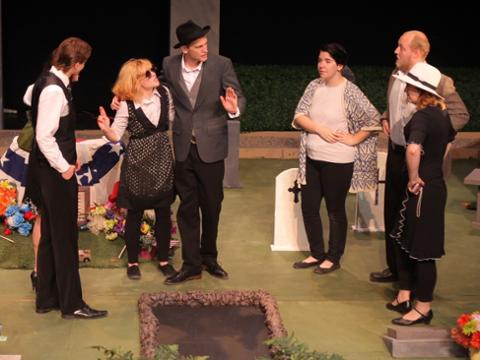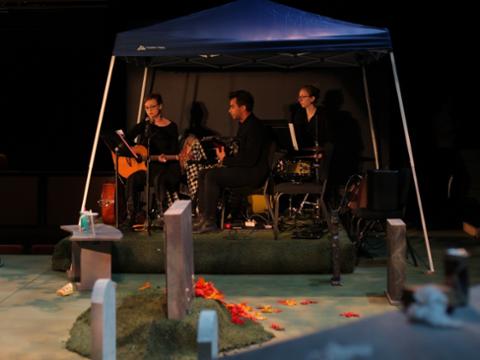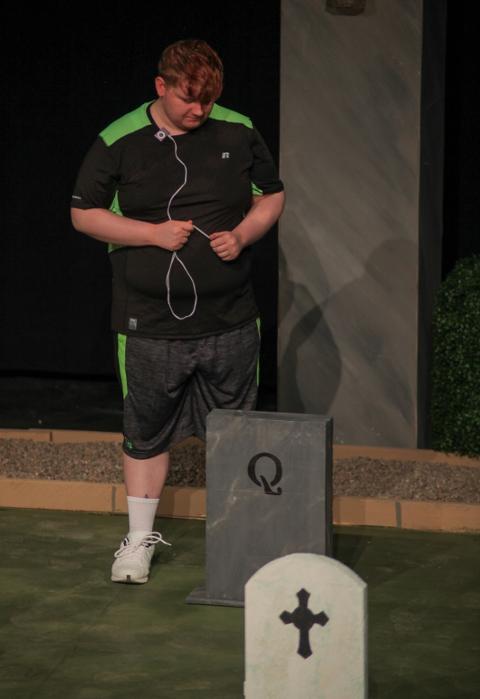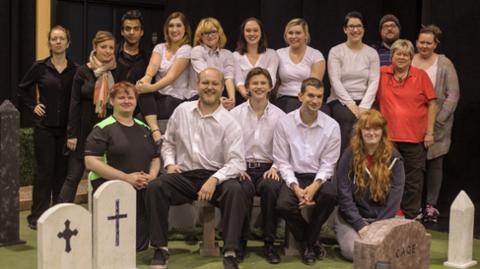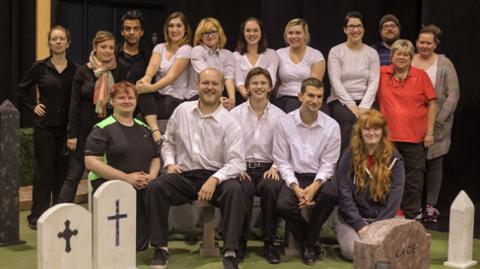 By Jon Robin Baitz | Directed by Joey Pogue
When Brooke Wyeth returns home announcing a planned memoir that exposes a tragic family event, she draws a line in the sand. Alternately cruel and compassionate, with a contemporary political sheen, join the Wyeth family as Baitz keeps our sympathies shifting from one character to another. Sharp, witty, and messy, just like most families. For mature audiences.
Other Desert Cities program (PDF)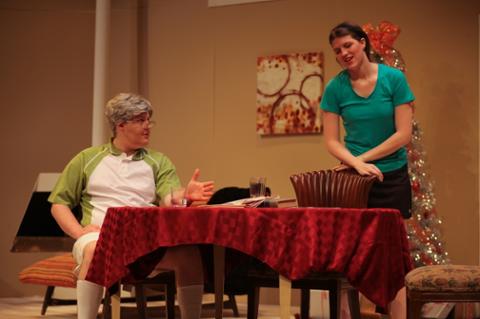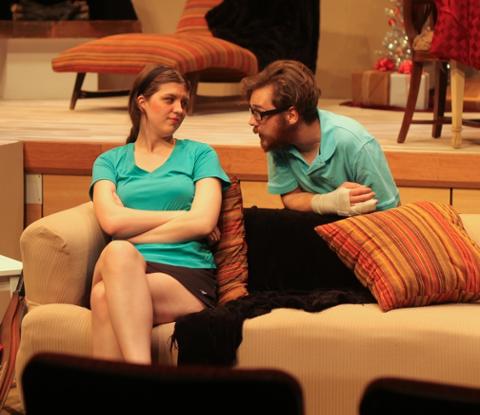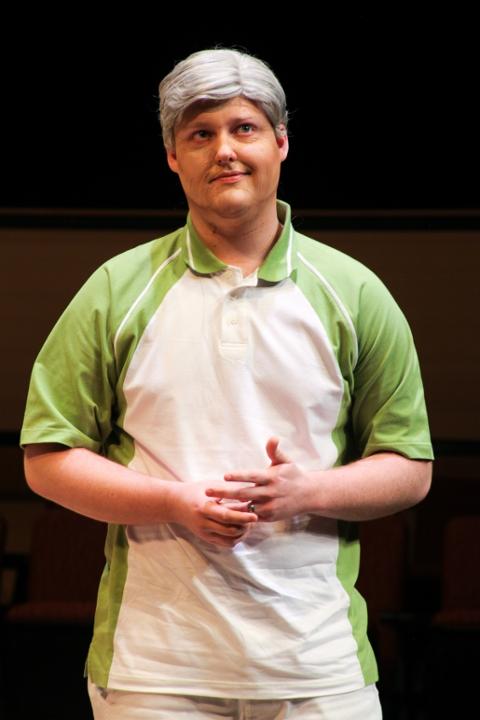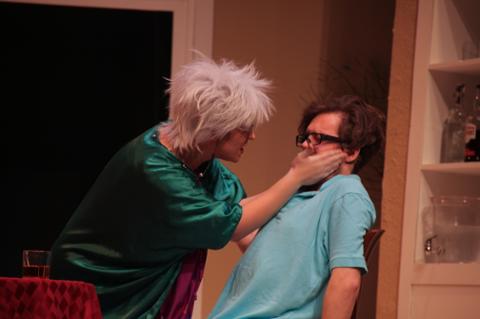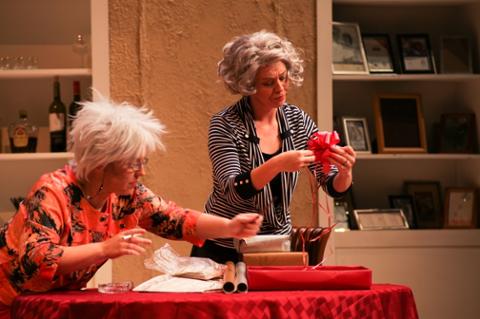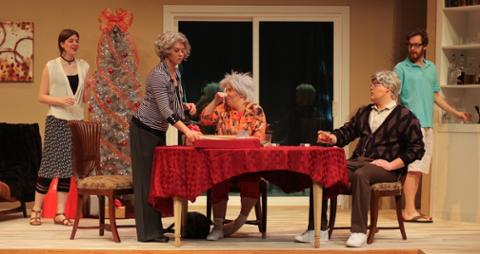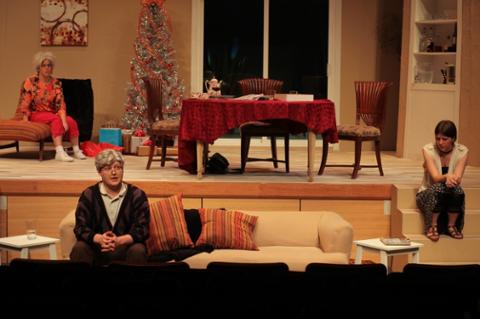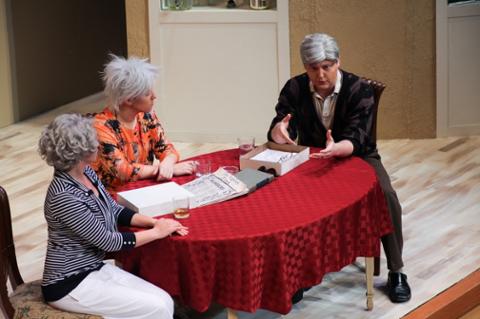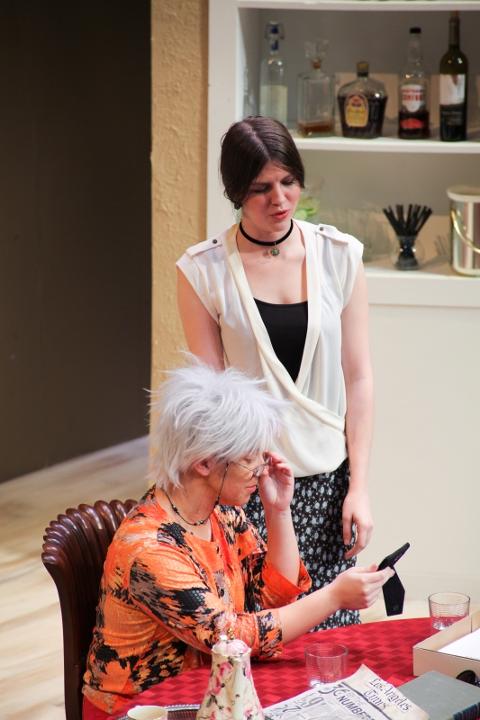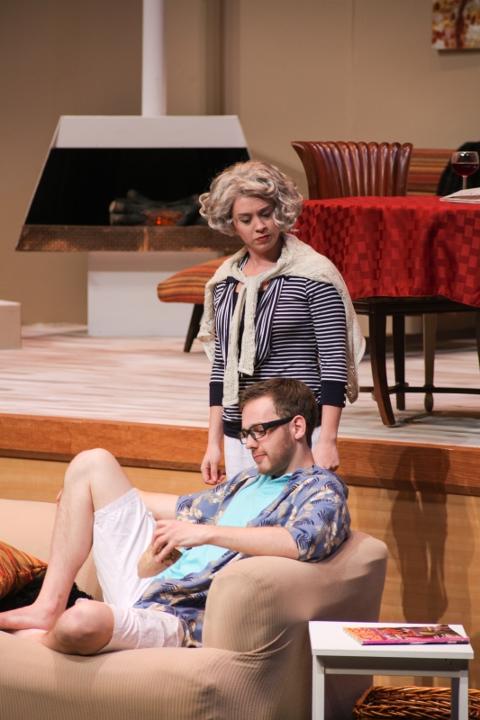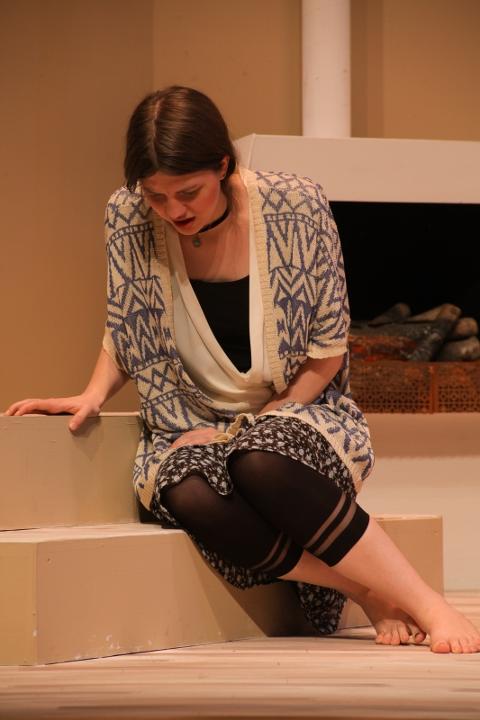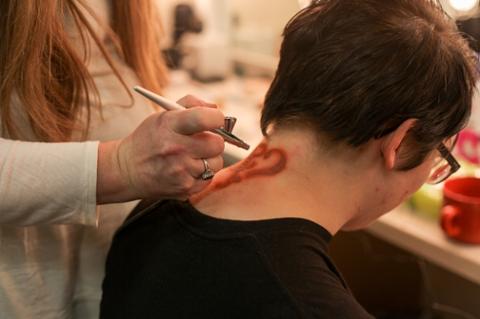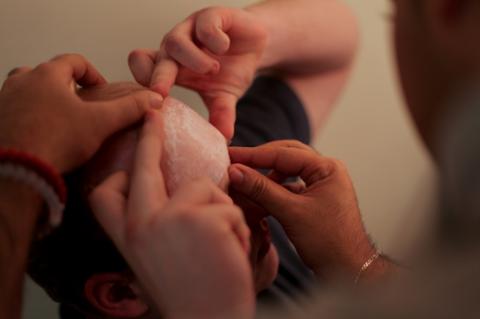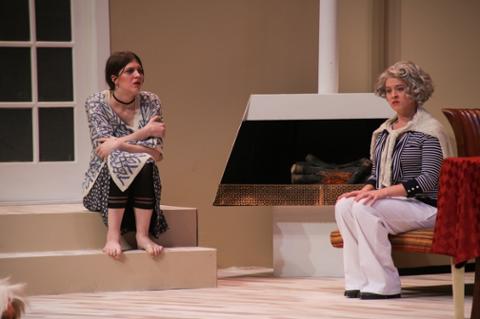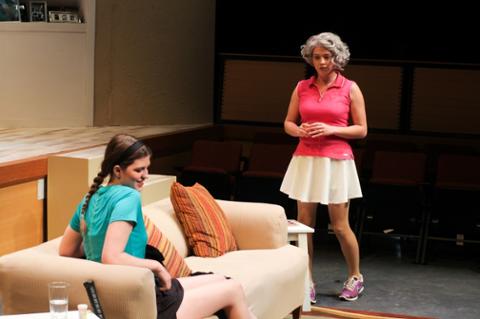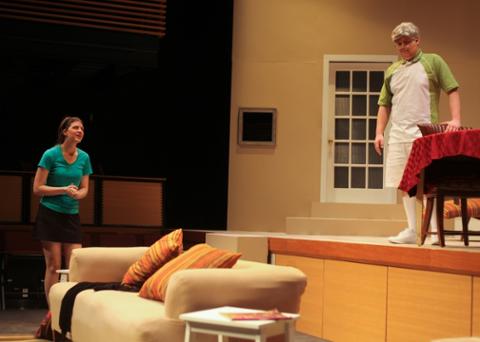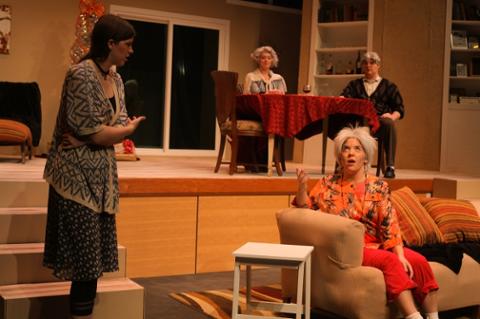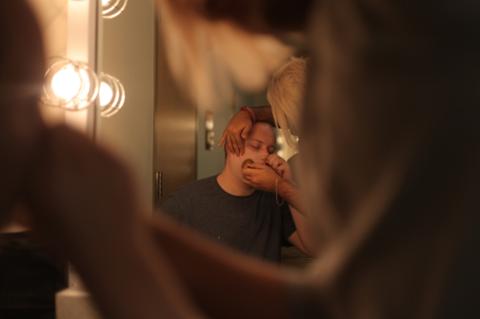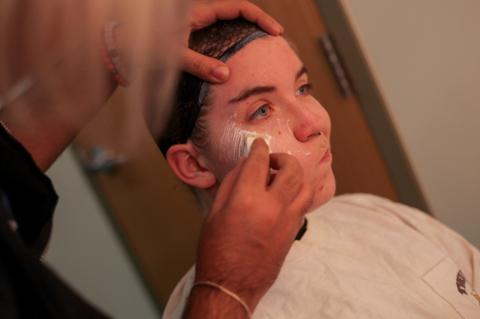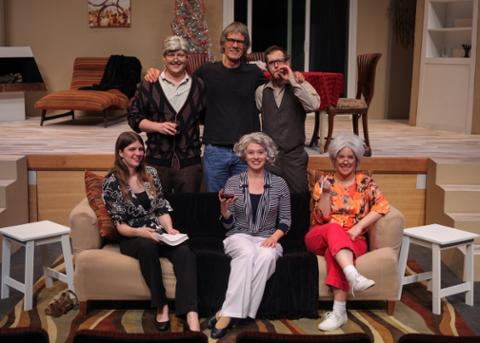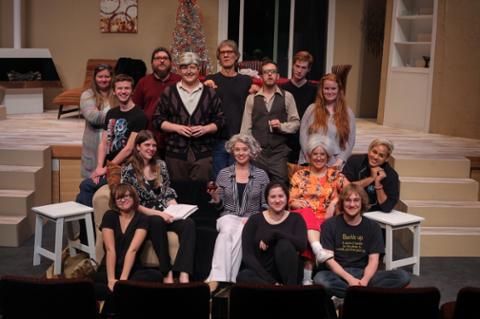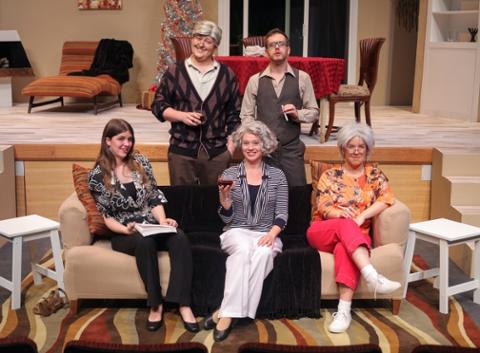 By Victor Gialanella | Directed by Gil Cooper
A classic tale of horror and suspense in a play that blends brooding terror and sudden shock in the ill-fated experiments of young Dr. Frankenstein. Just who is the monster? Perfect timing for the holiday season.
Frankenstein program (PDF)
Behind the scenes videos Part 1 | Part 2 | Part 3 | Part 4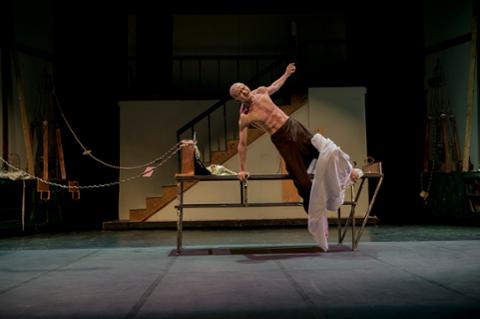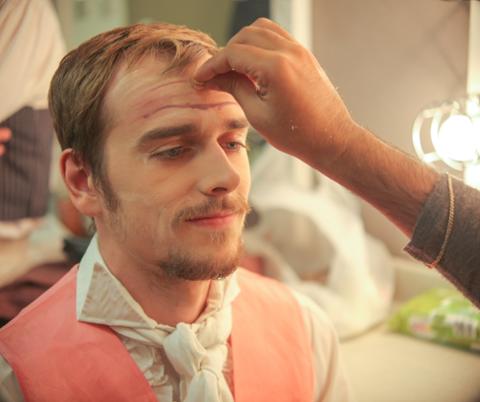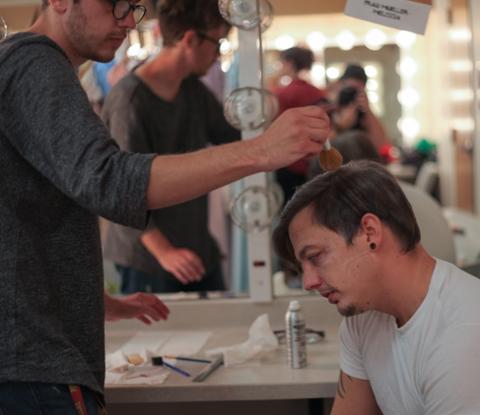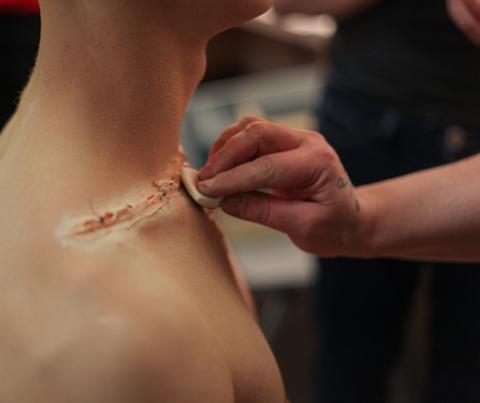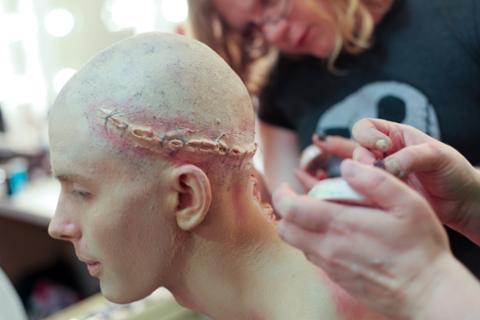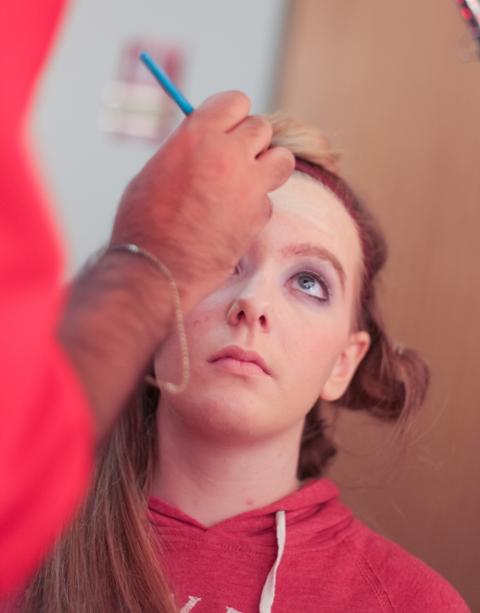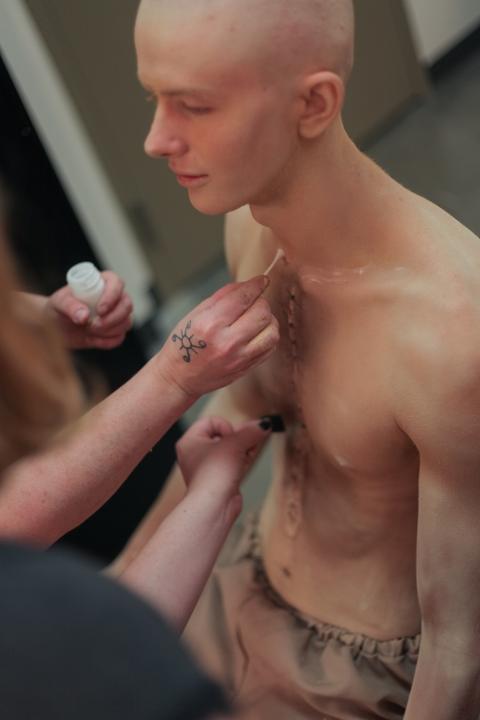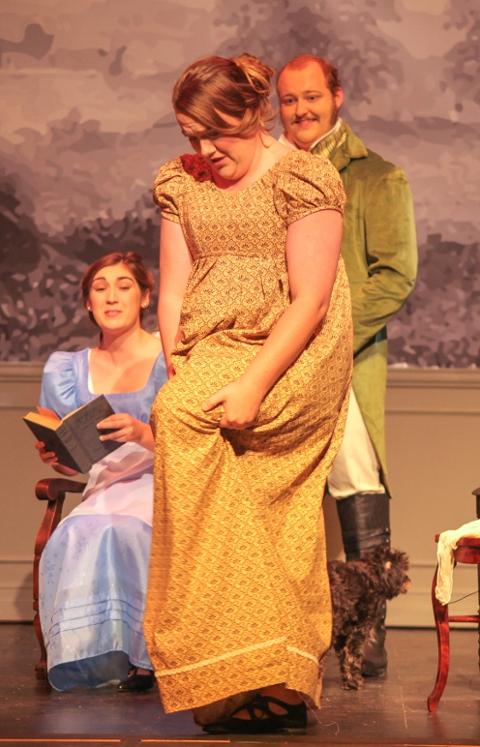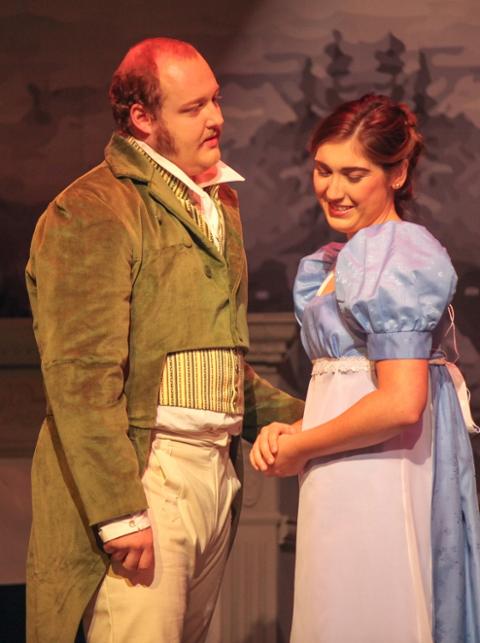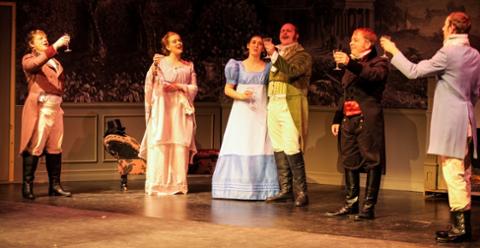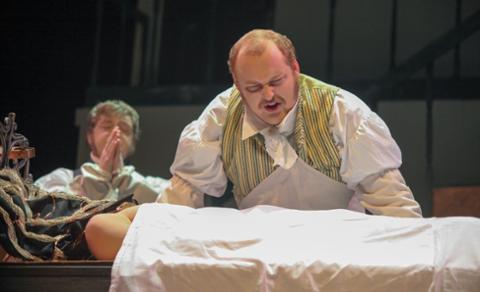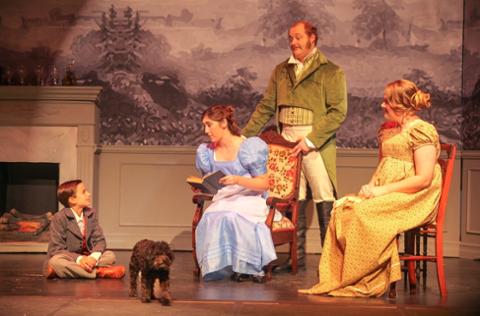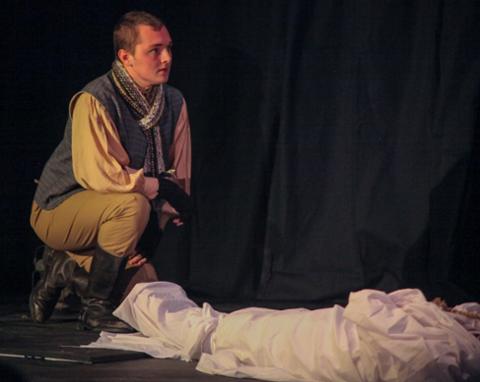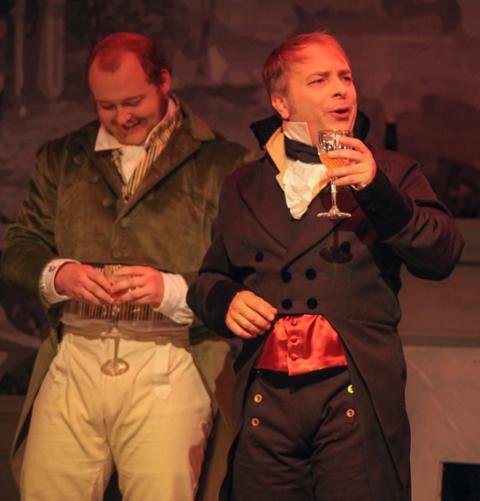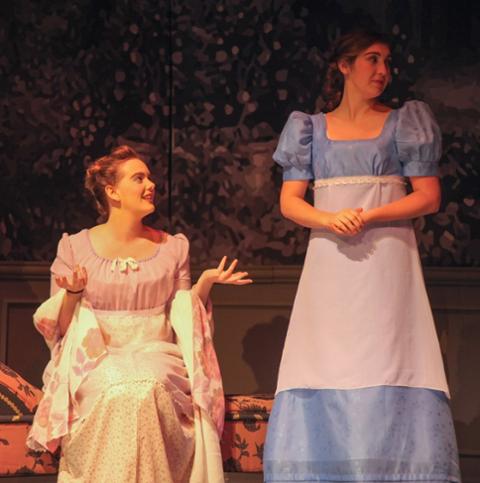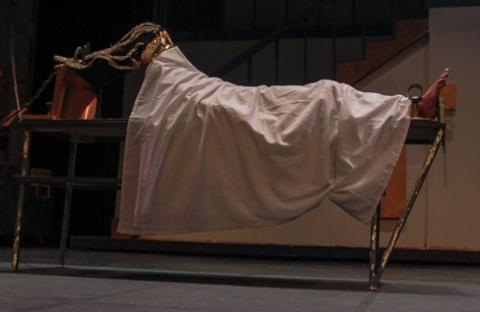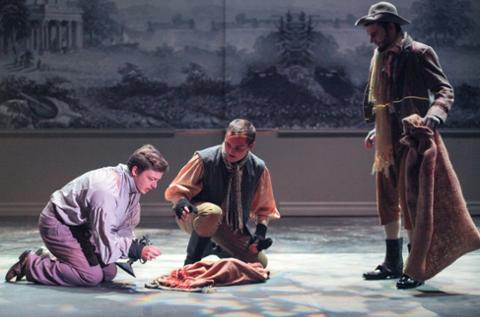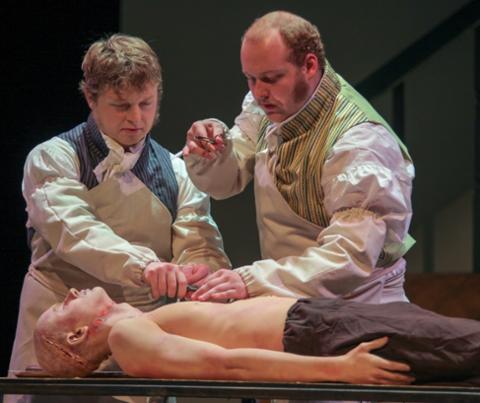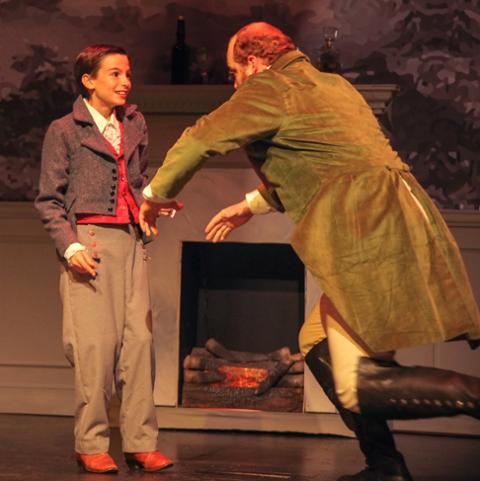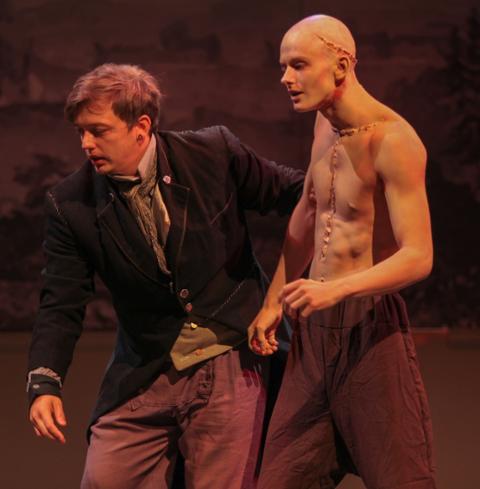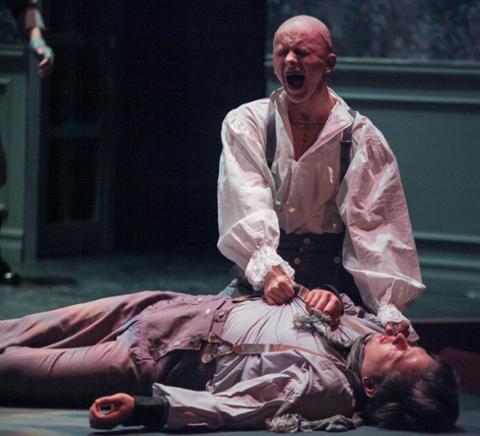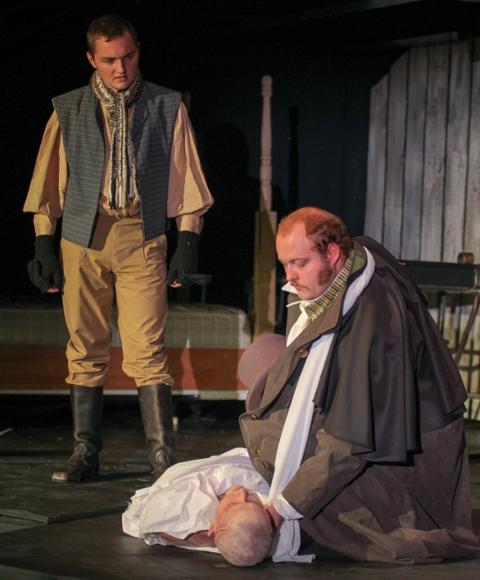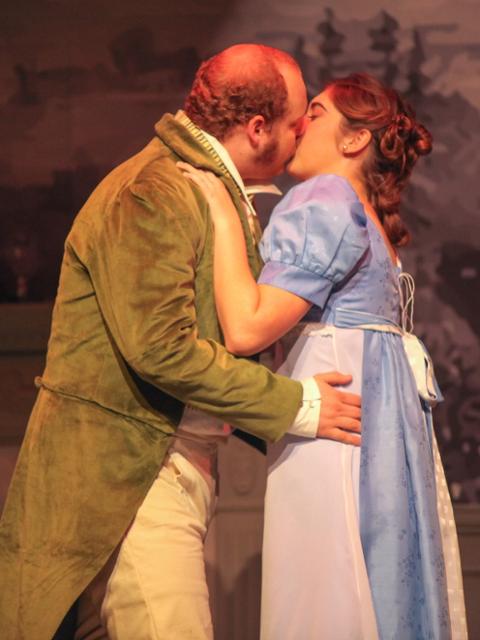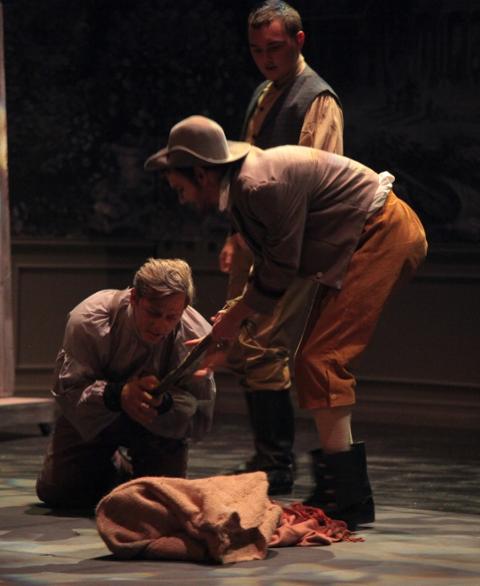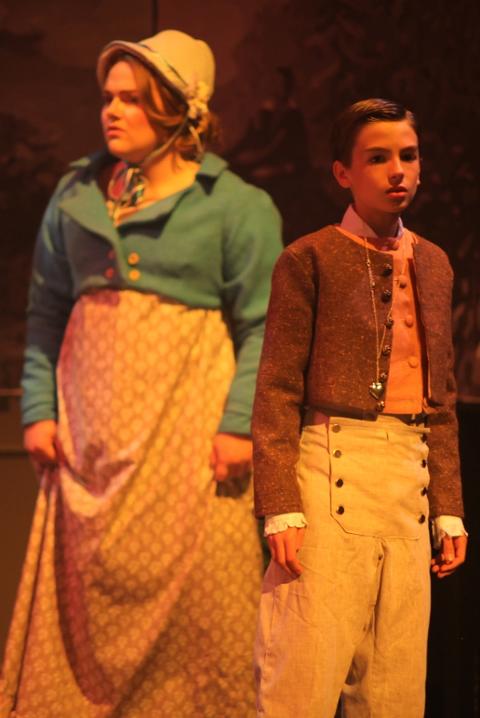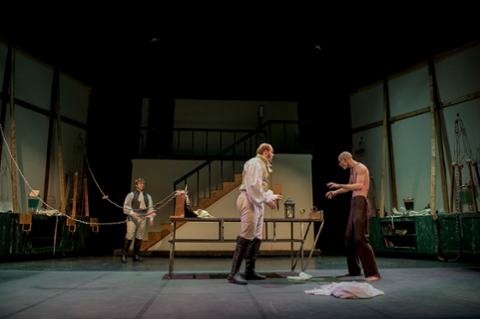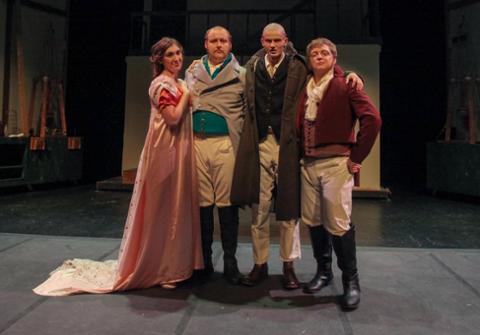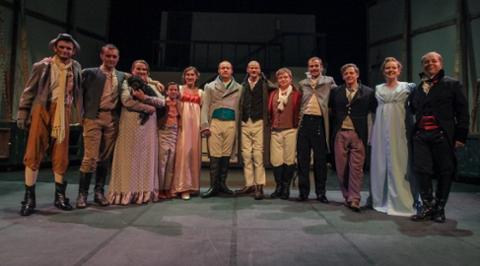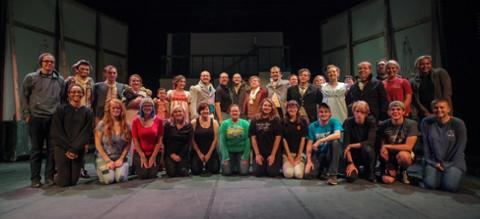 By Neil LaBute | Directed by Caitie Almond
Adam and Evelyn, two students at a small midwestern college, meet at the campus art museum. What happens next is a cautionary tale about the nature of love, art, and manipulation.
The Shape of Things program (PDF)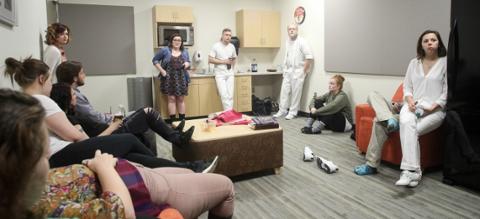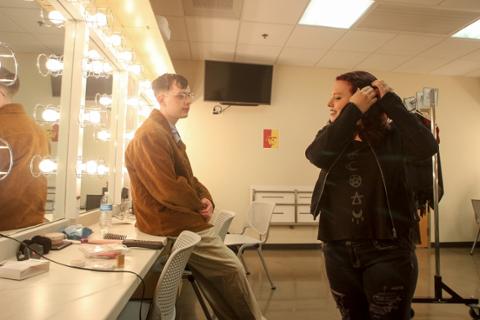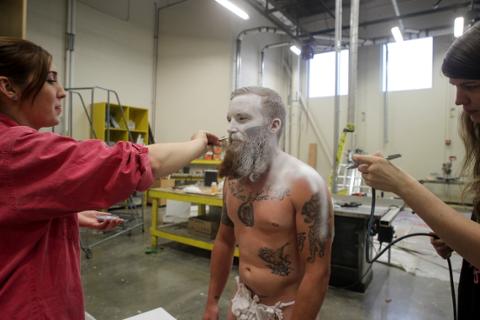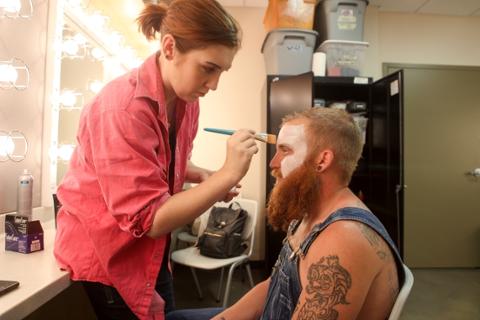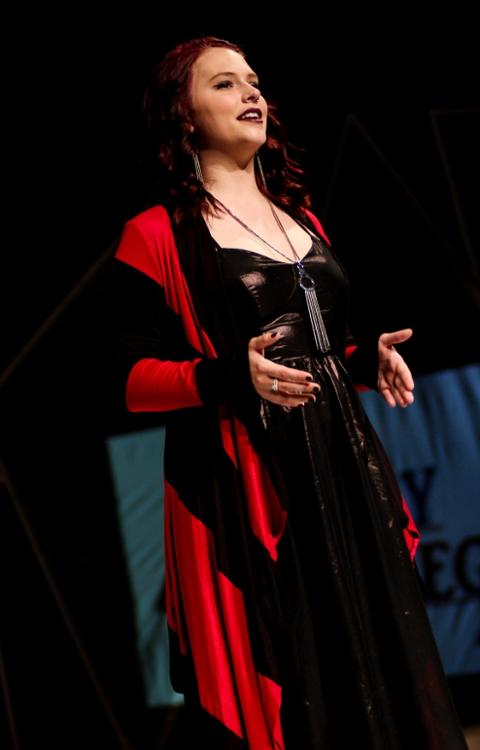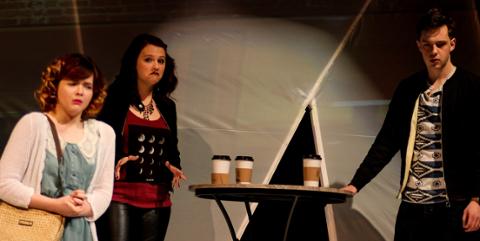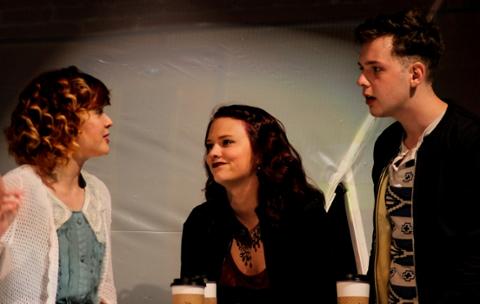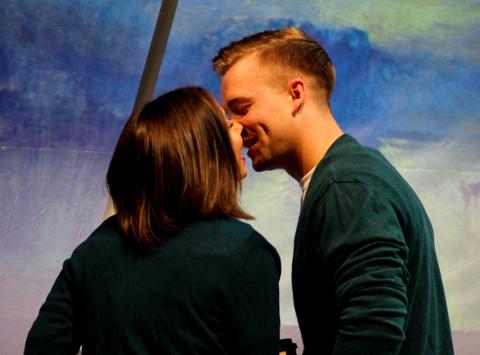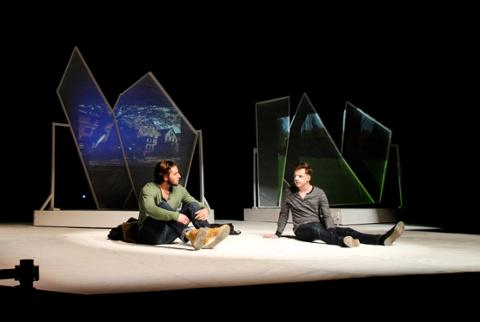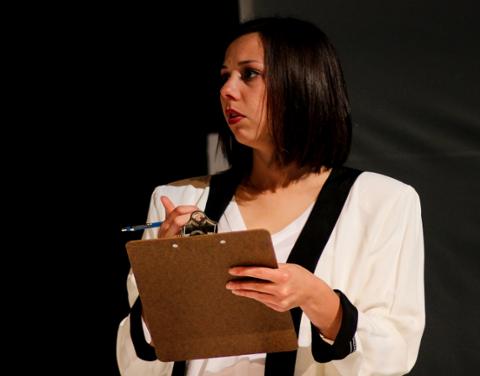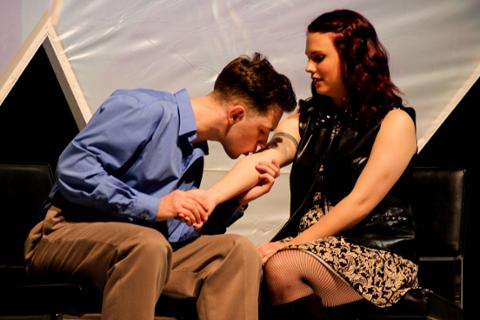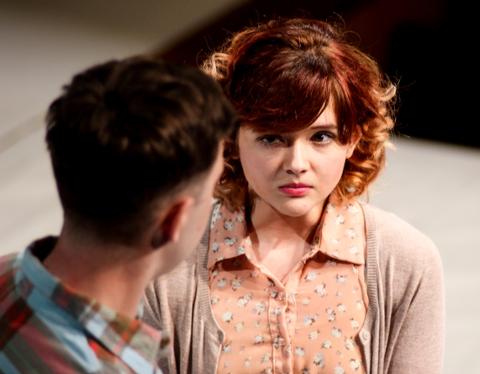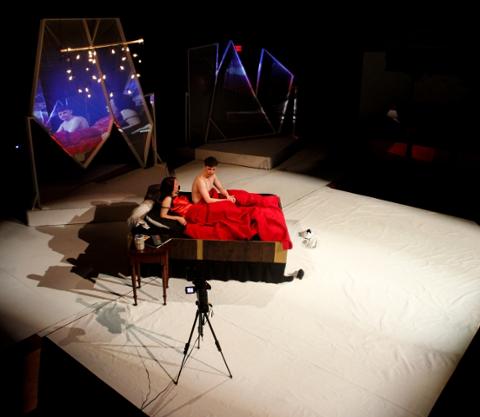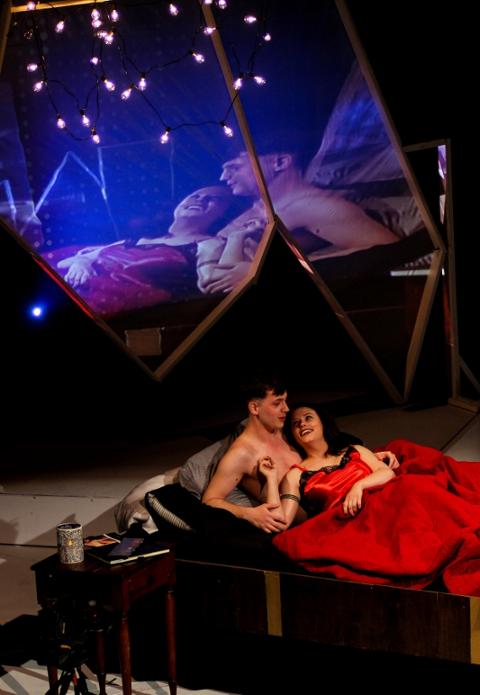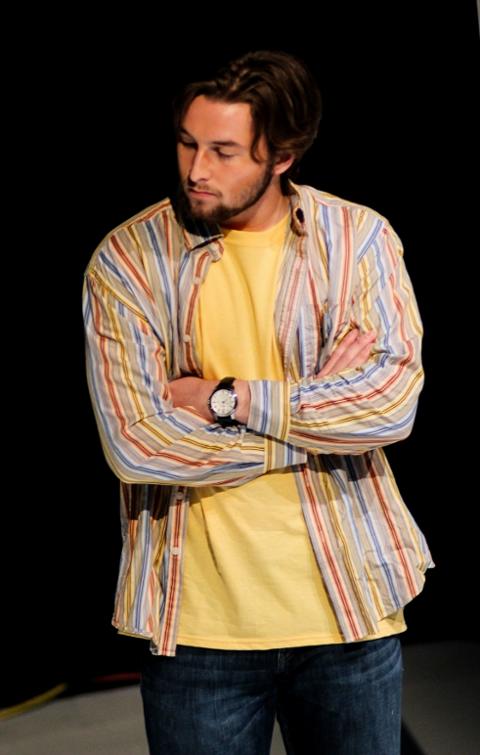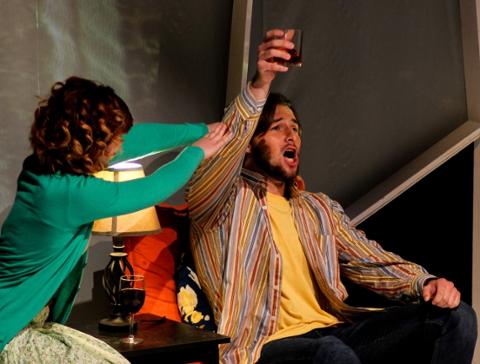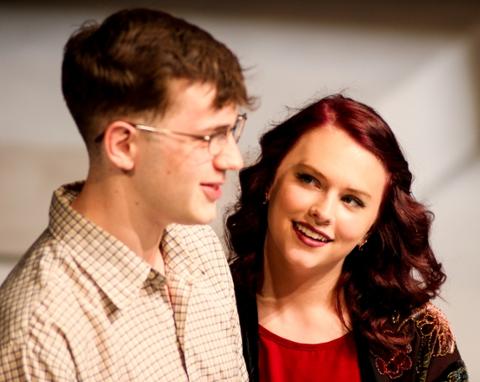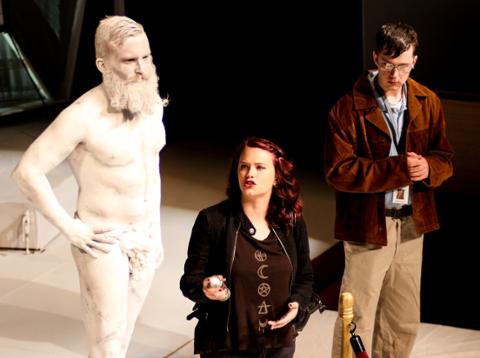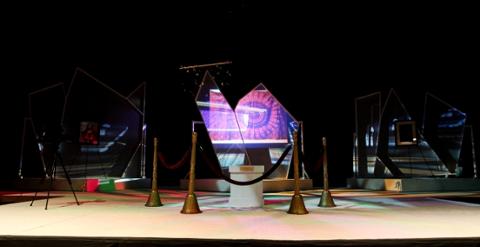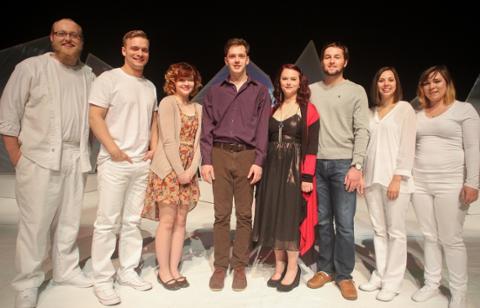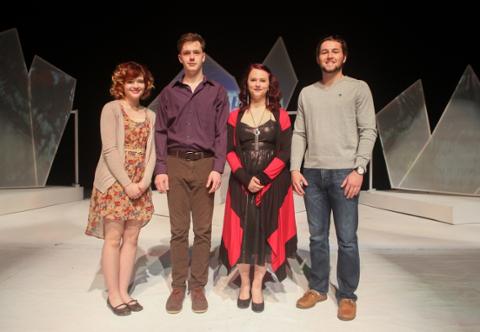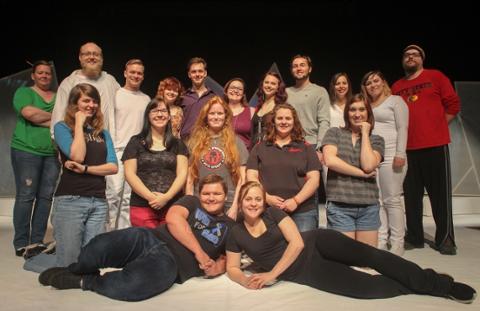 By William Shakespeare | Directed by Gill Cooper
A raucous comedy that follows the fumbling adventures of Sir John Falstaff as he attempts to woo two married women at the same time!! Outrageous and hilarious.
The Merry Wives of Windsor program (PDF)
Behind the scenes video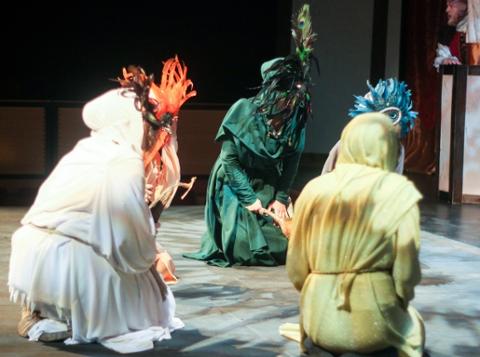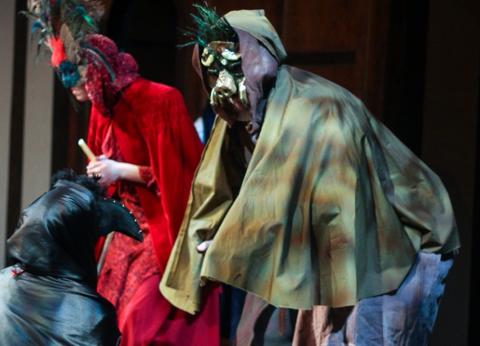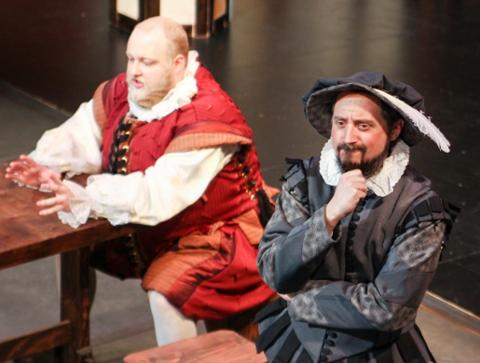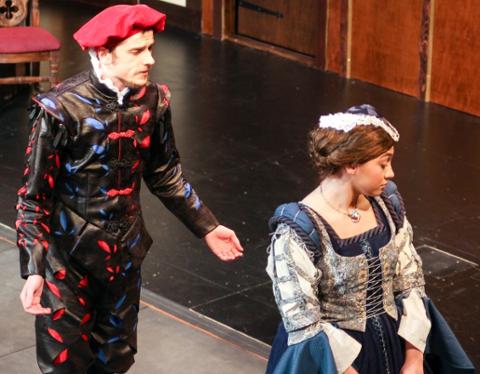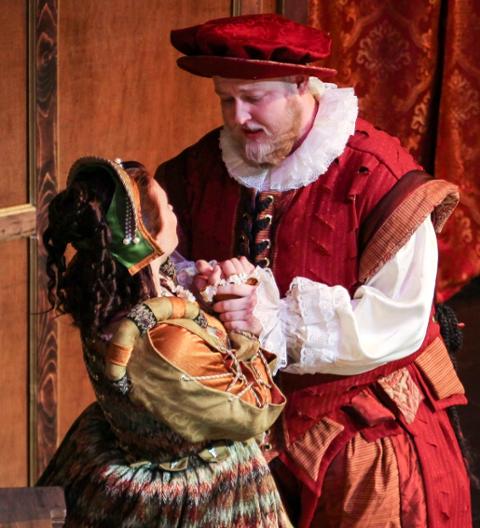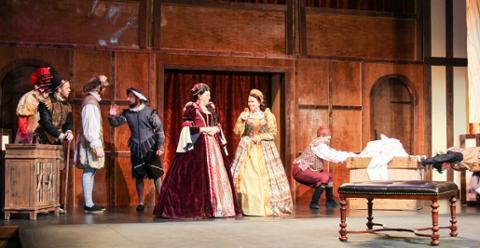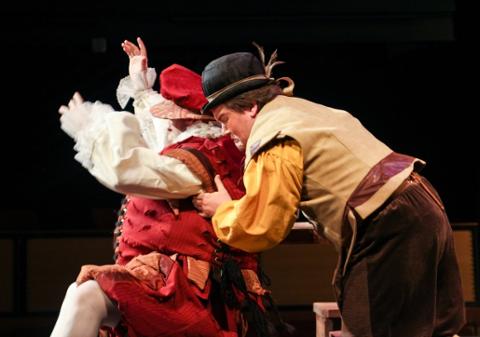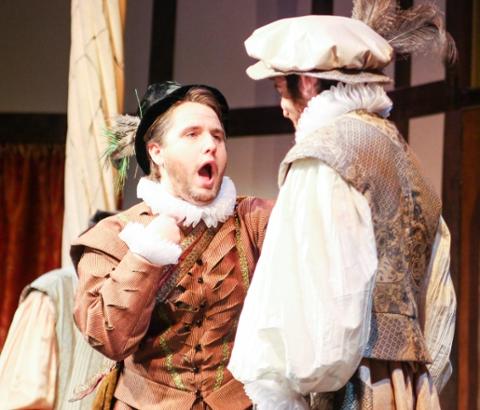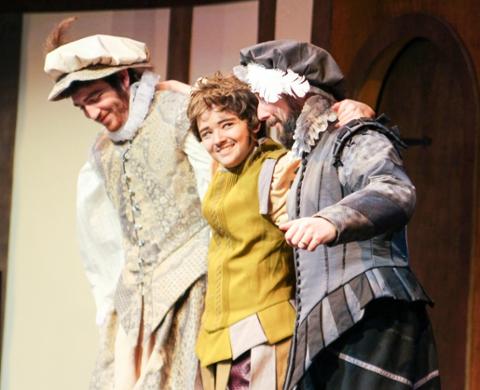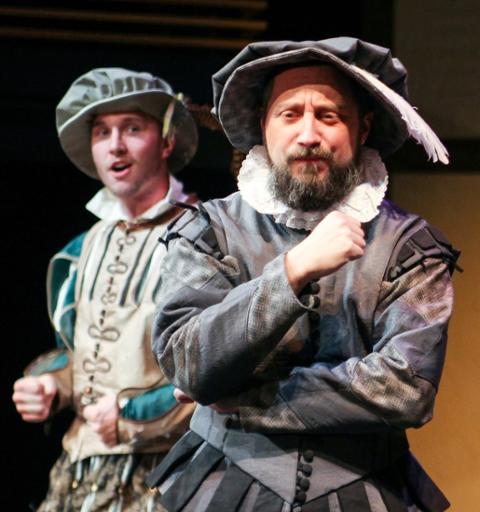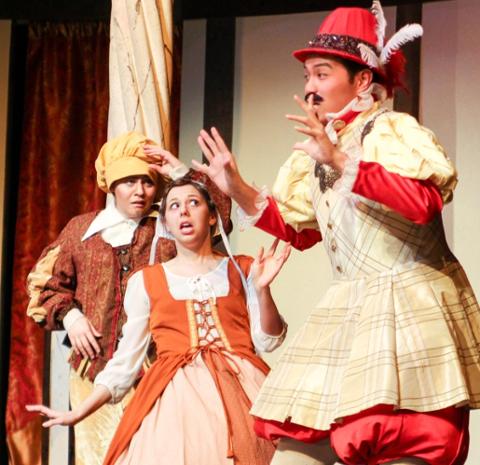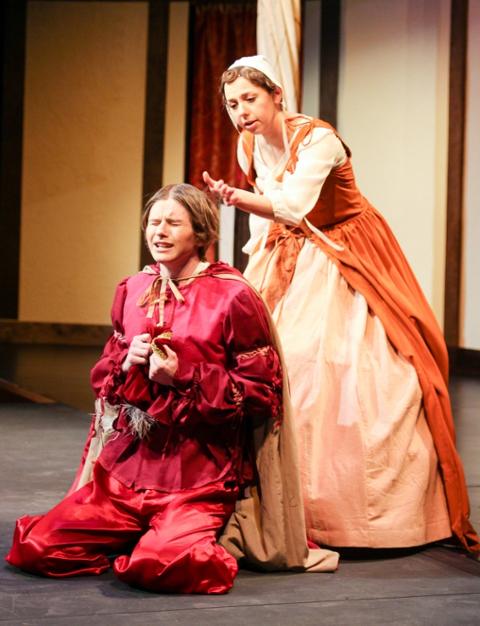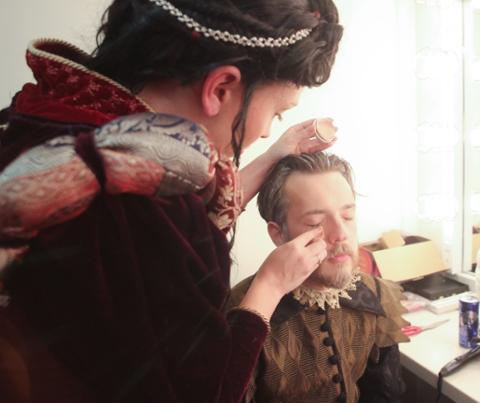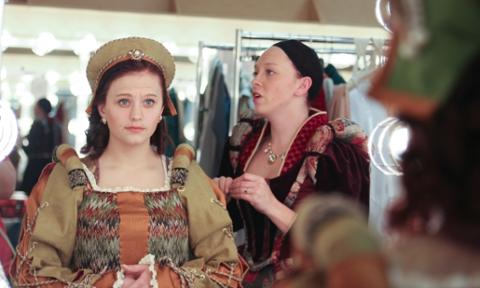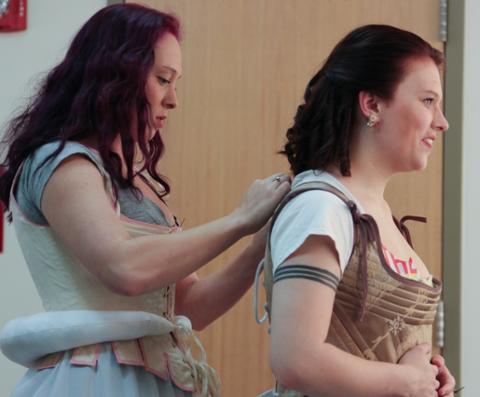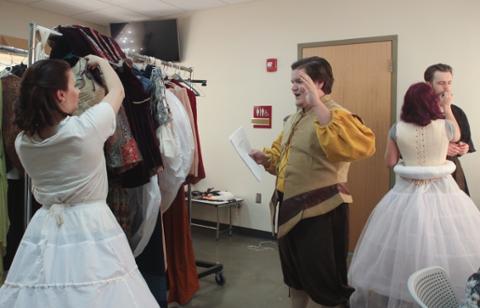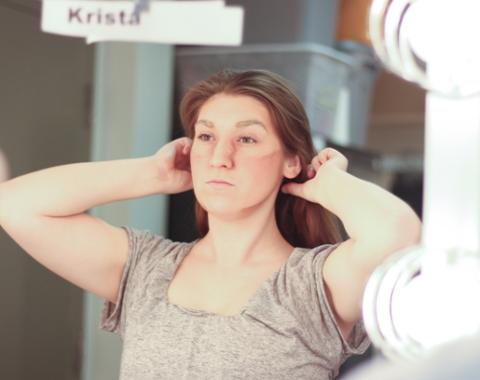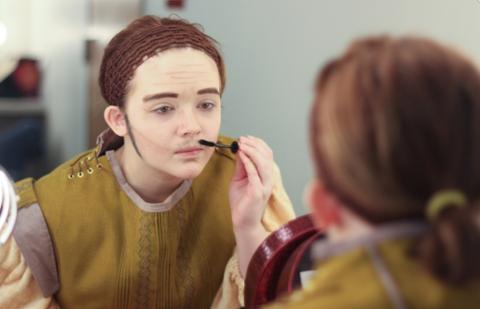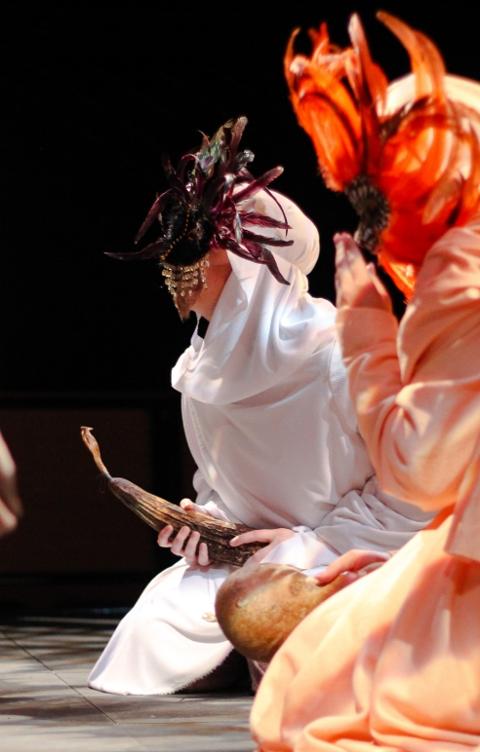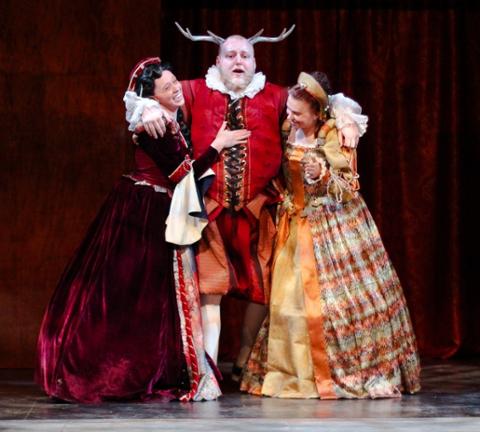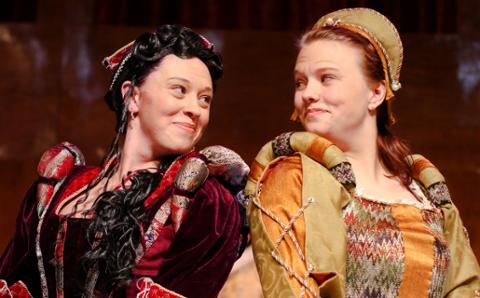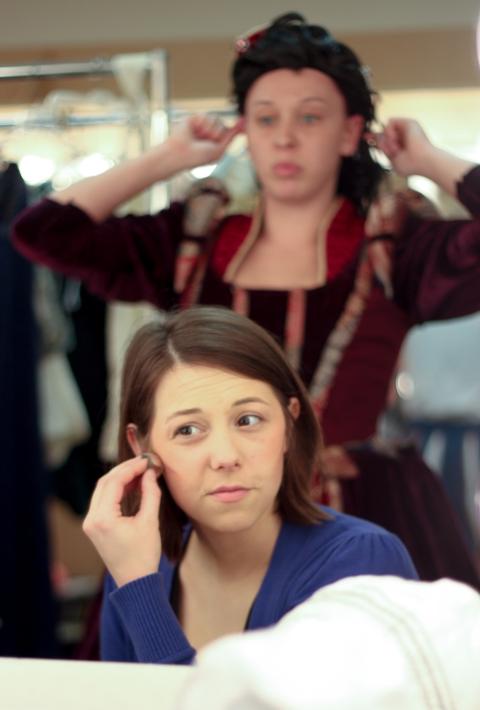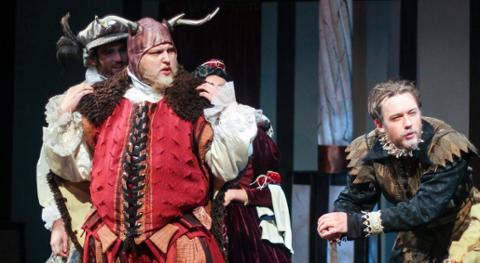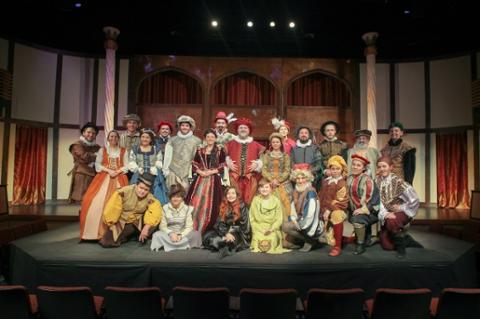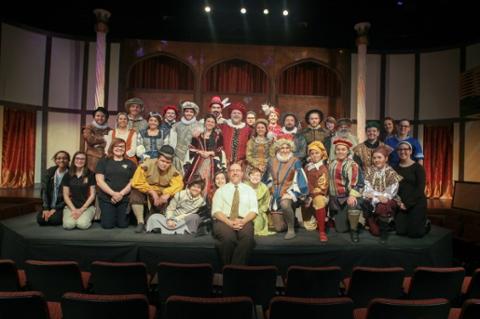 Adapted by Joseph Robinette | Based on the book by E.B. White/Directed by Megan Westhoff

Join Wilbur the pig and Charlotte the spider in this beloved tale about friendship, loyalty, and determination that will enchant the entire family.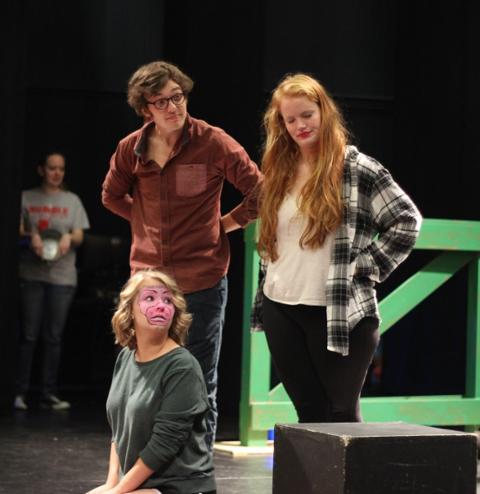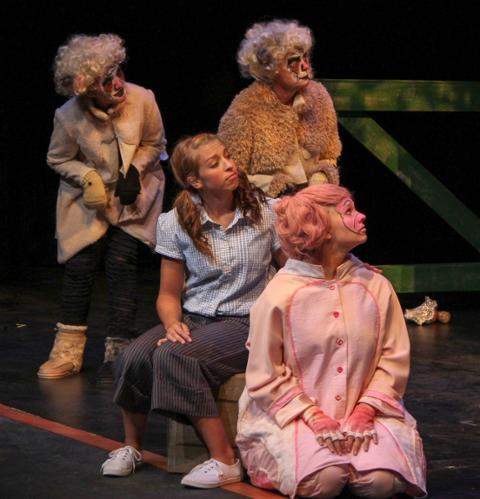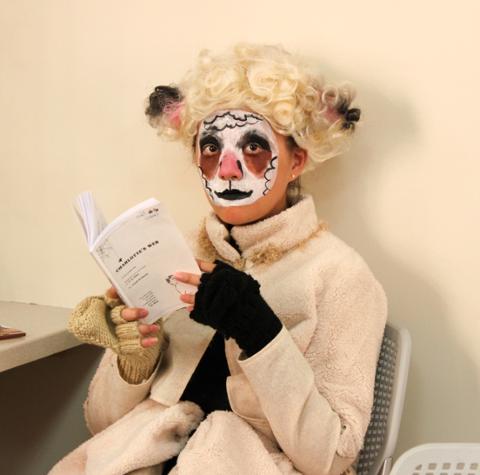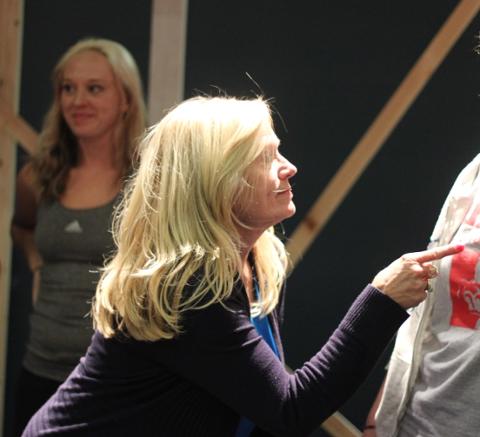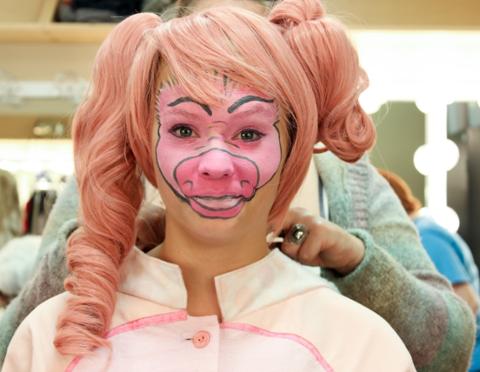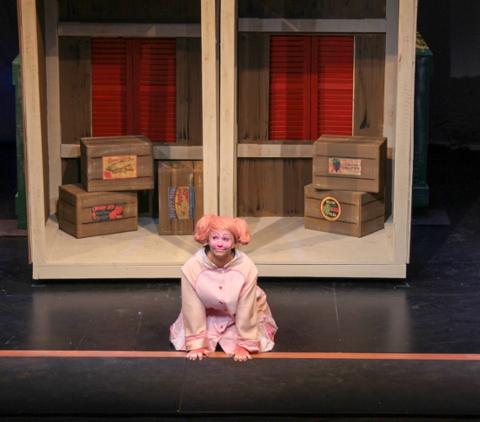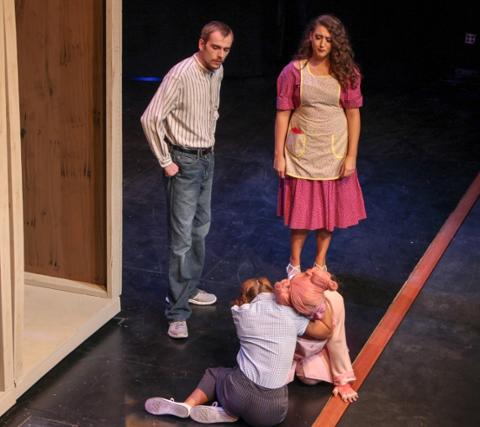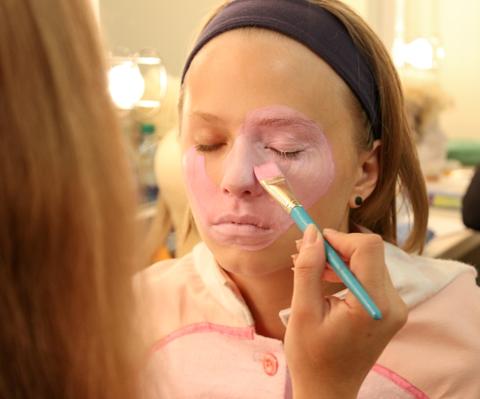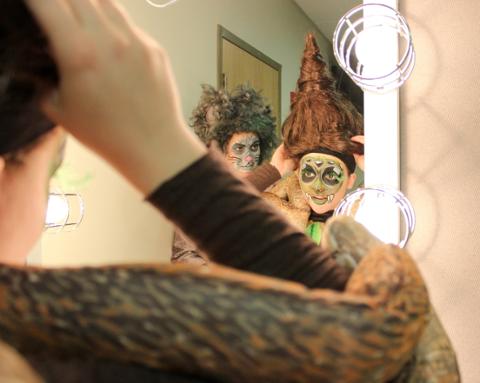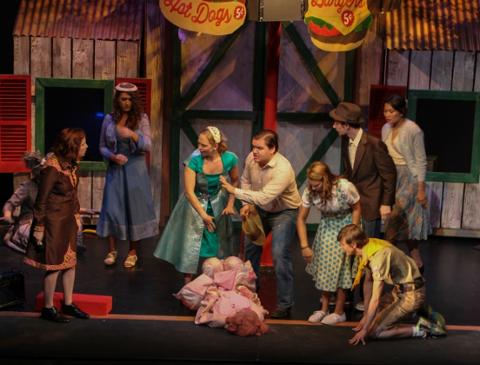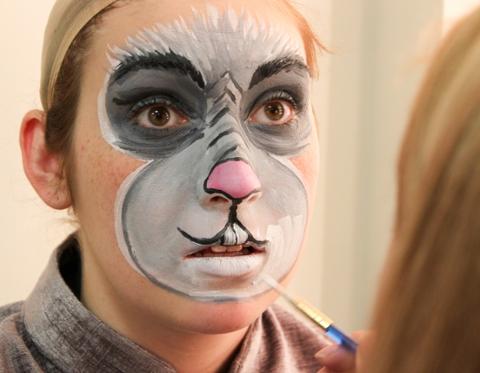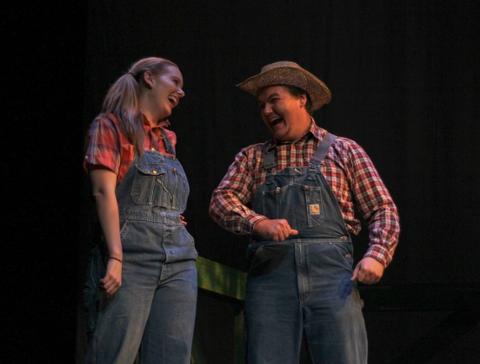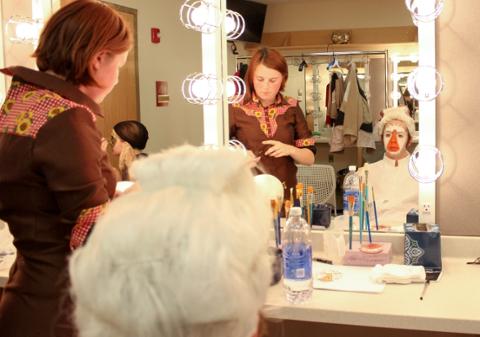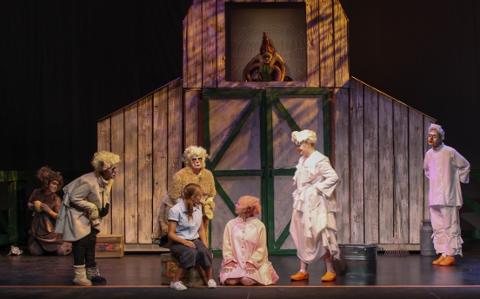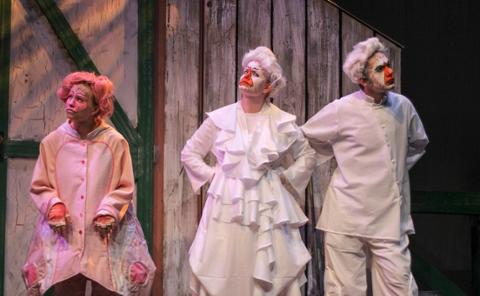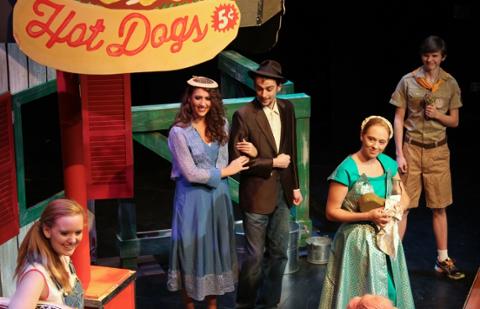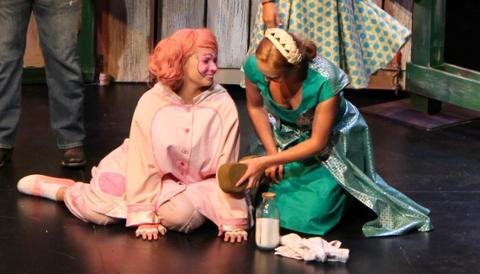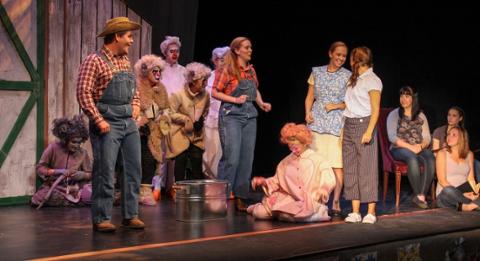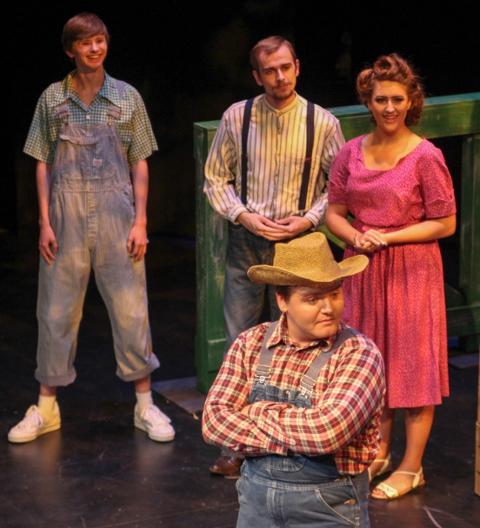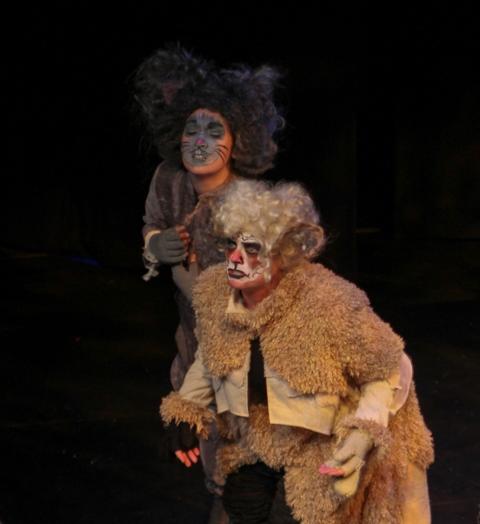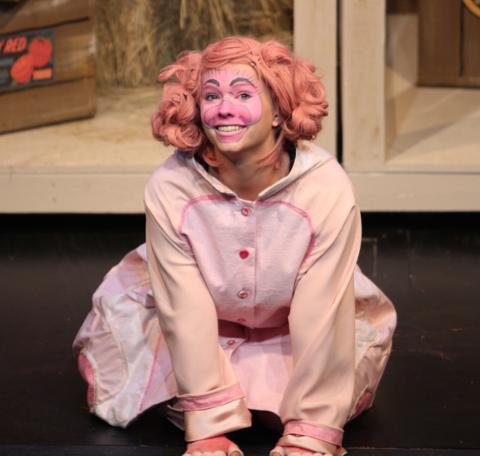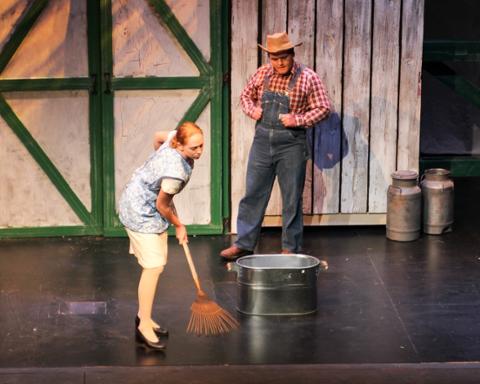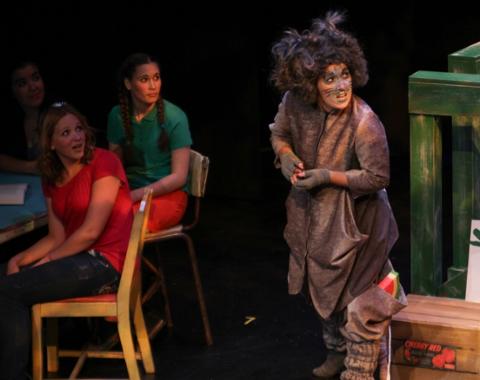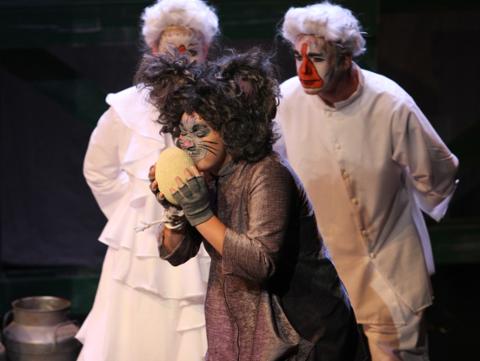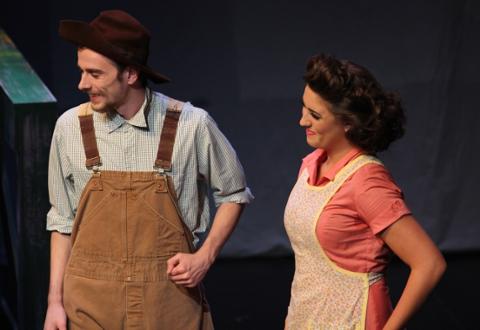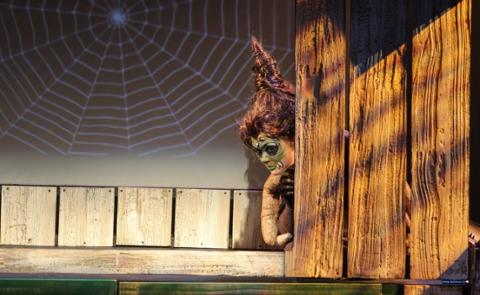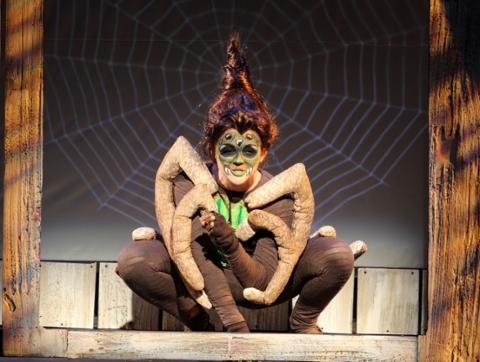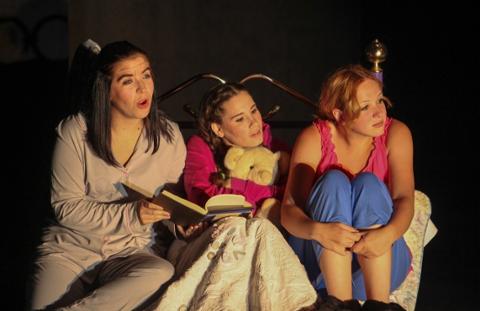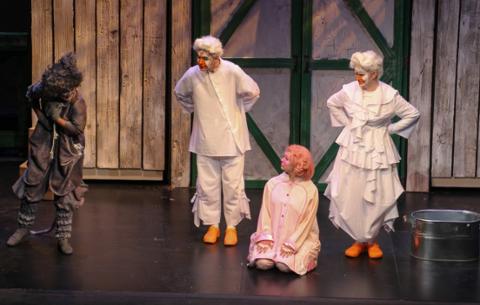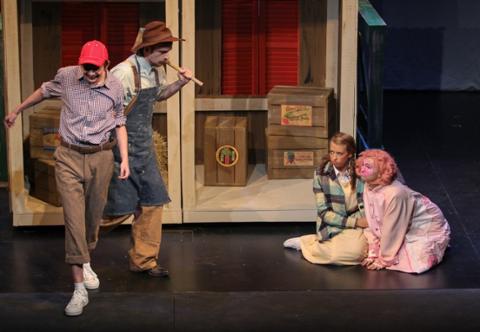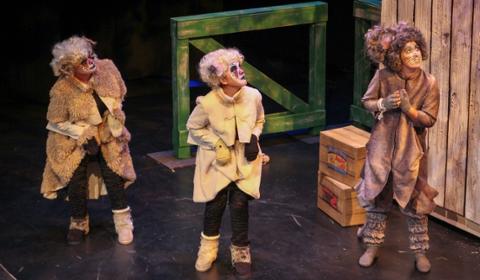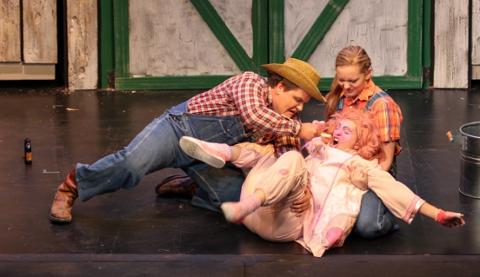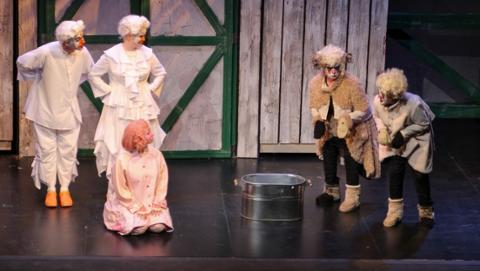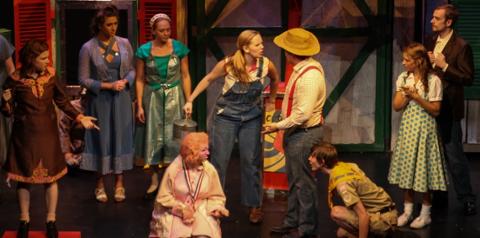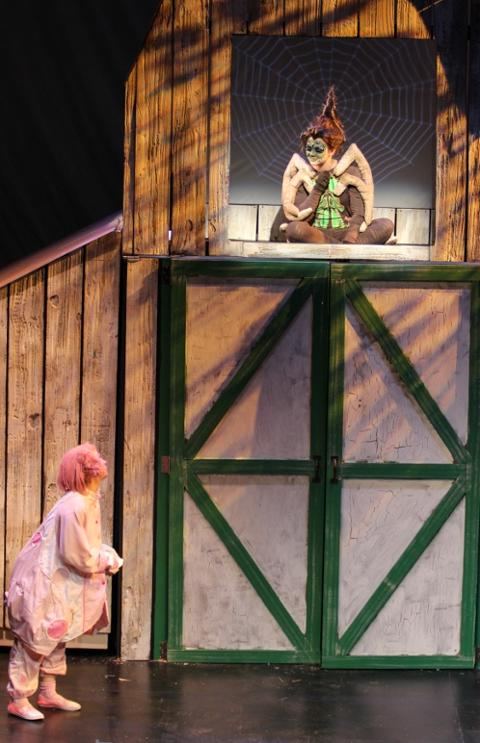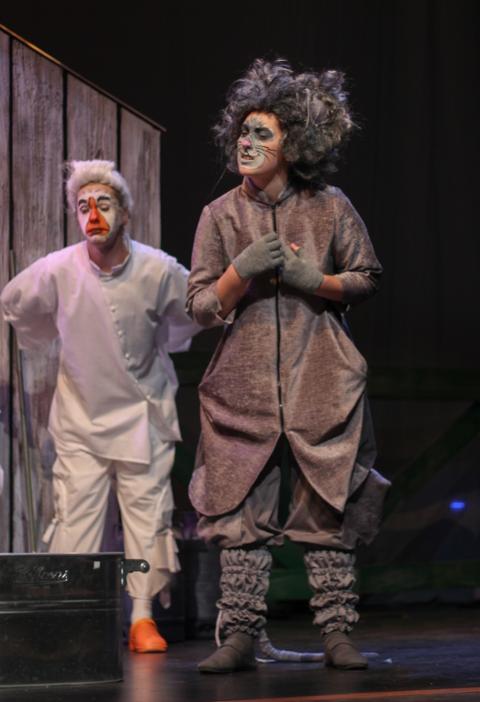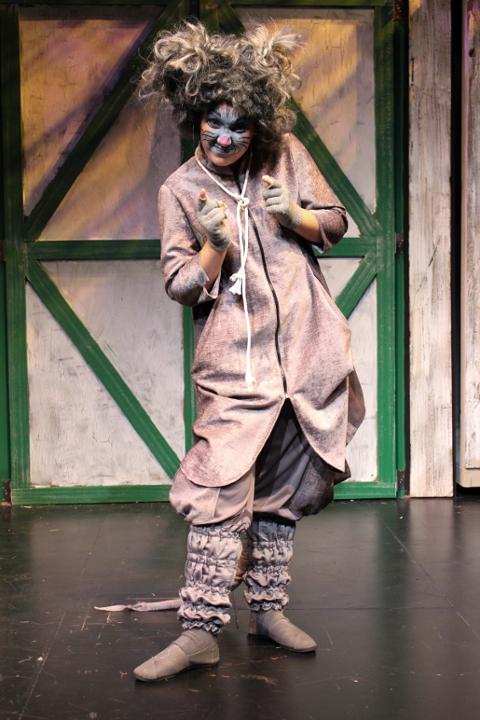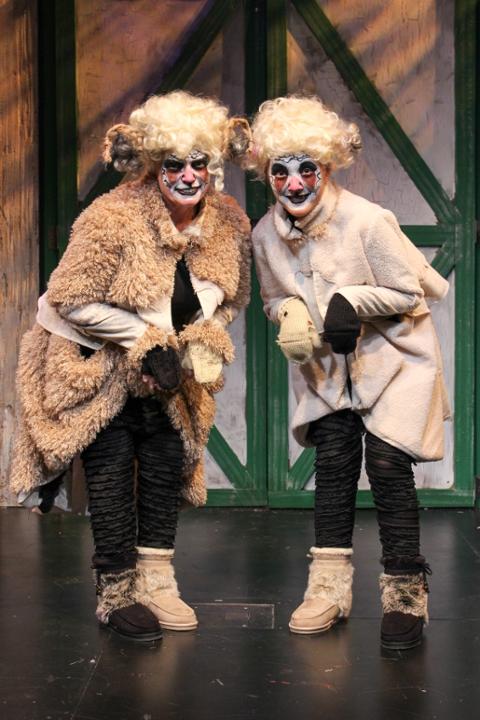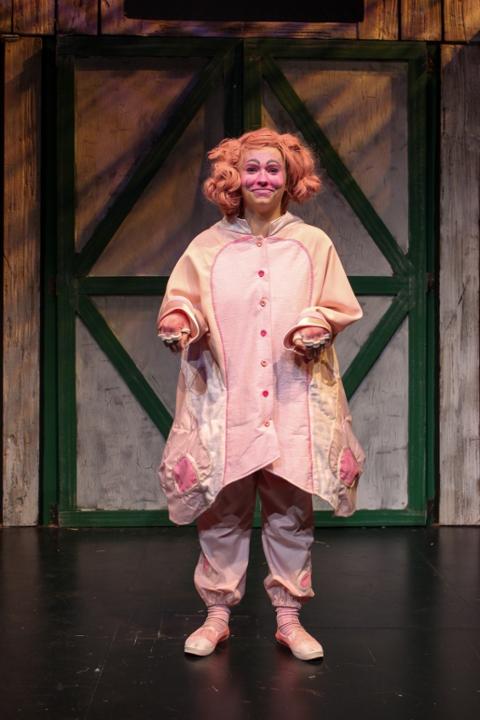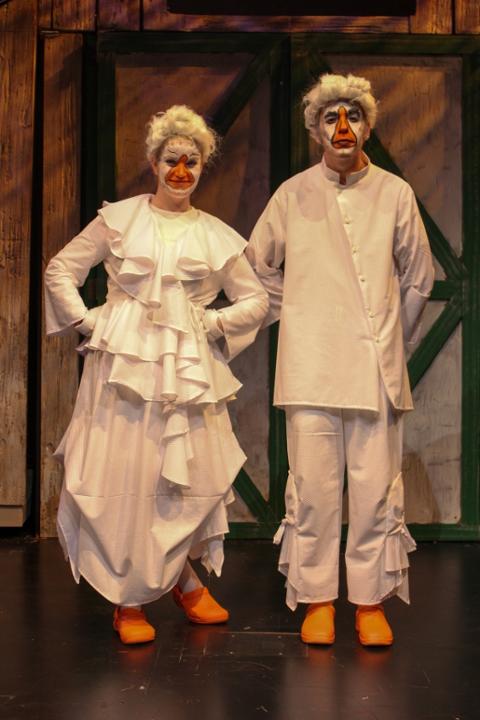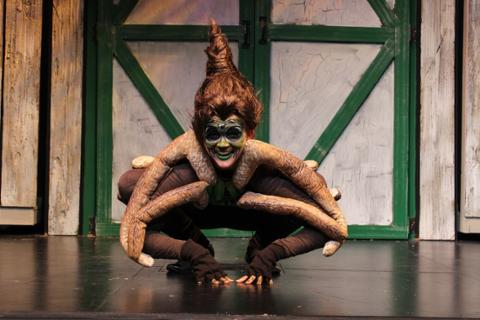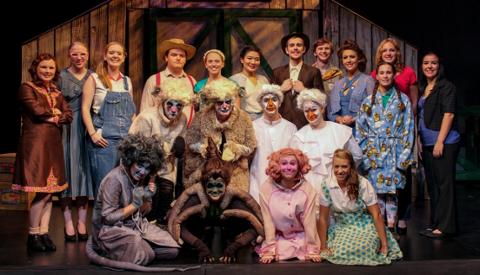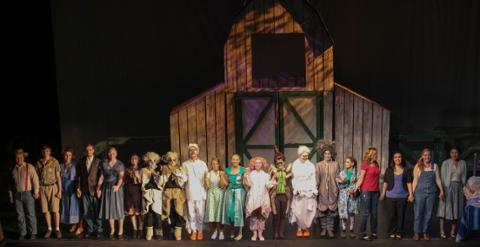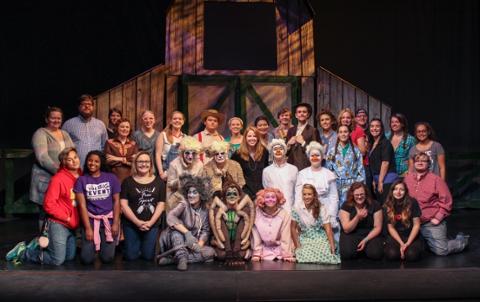 By Sarah Ruhl
In Eurydice, Sarah Ruhl reimagines the classic myth of Orpheus through the eyes of its heroine. With contemporary characters, ingenious plot twists, and breathtaking visual effects, the play is a fresh look at a timeless love story. Critics have called it "rhapsodically beautiful…a luminous retelling of the Orpheus myth."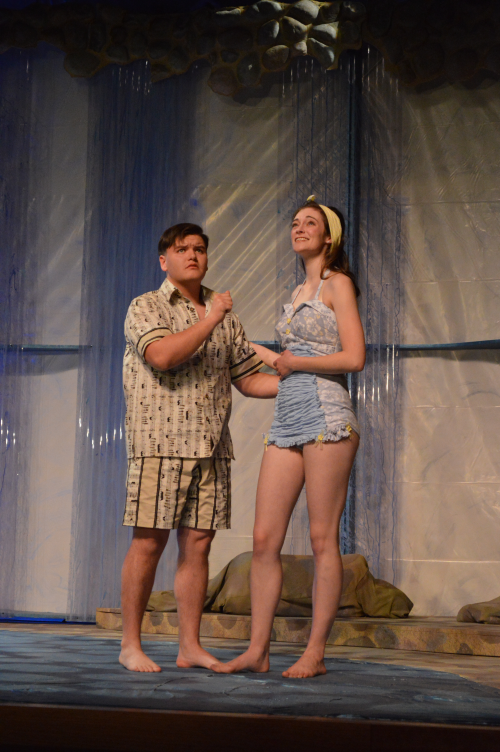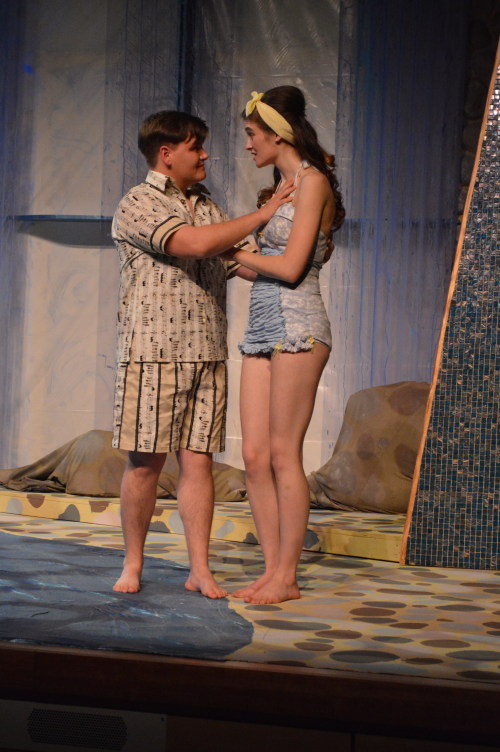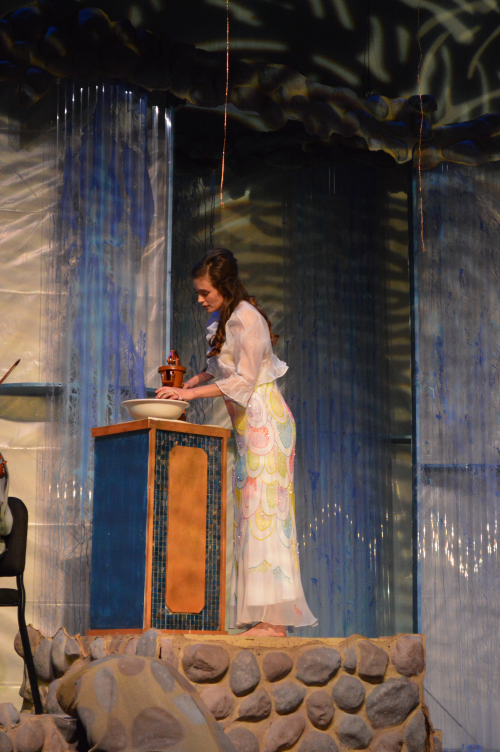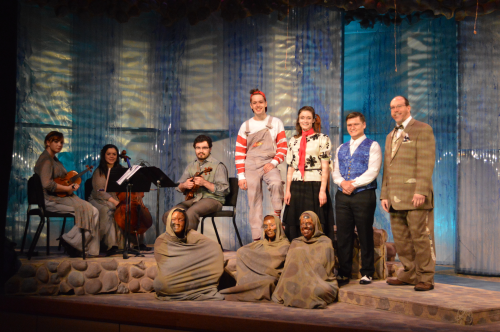 By Moss Hart and George S. Kaufman
A wild look at the eccentric Sycamore clan, complete with fireworks, a printing press, a ballet dancer and a Grand Duchess. The play celebrates those who live life to the fullest without worrying about the system, and that includes the tax system, too! The play, written in 1936, has been a popular American comedy since the day it opened and delights audiences everywhere.
You Can't Take it With You program (PDF)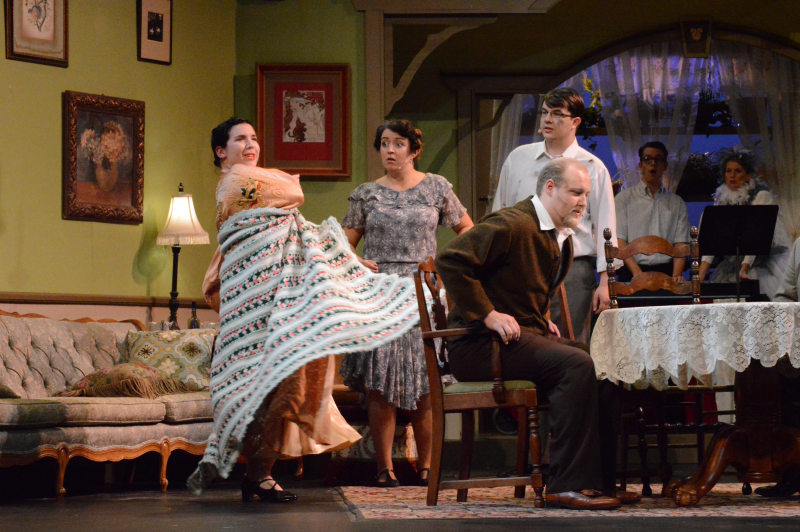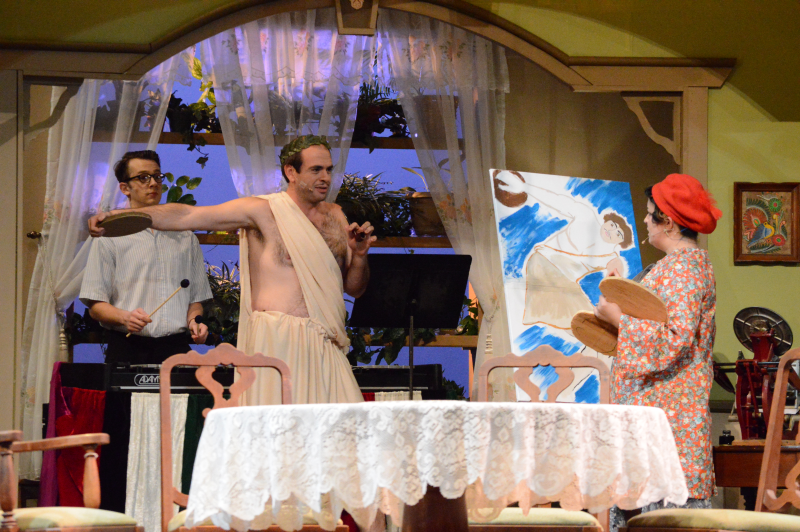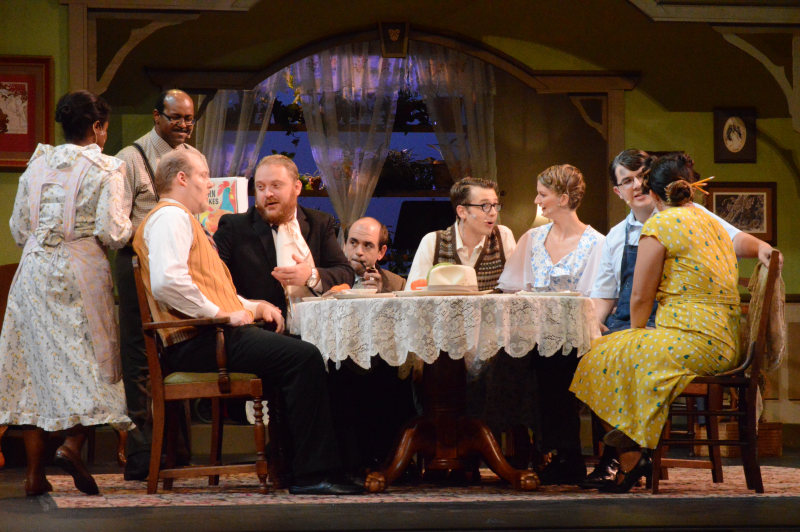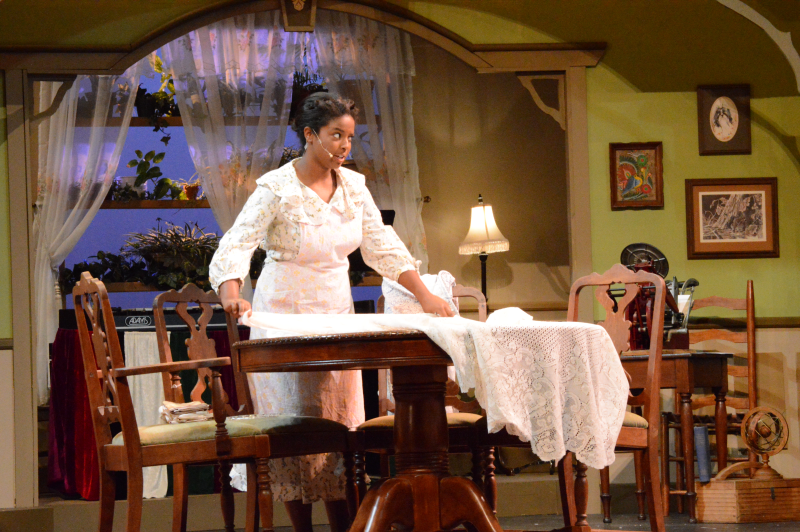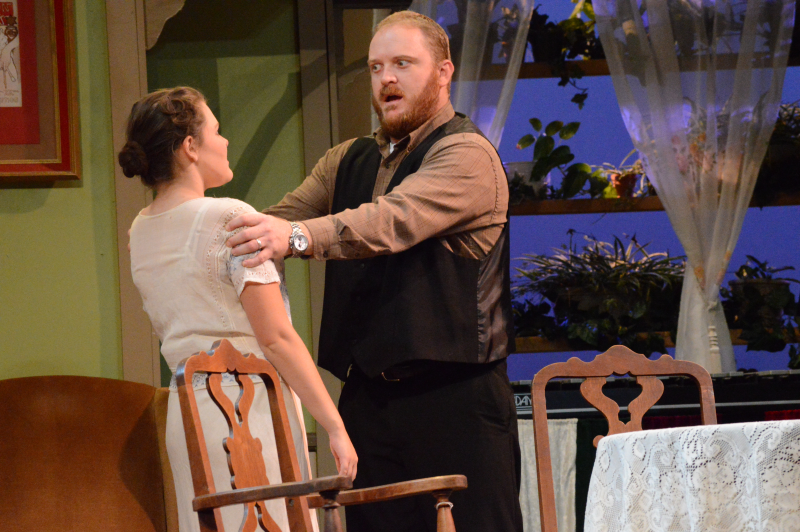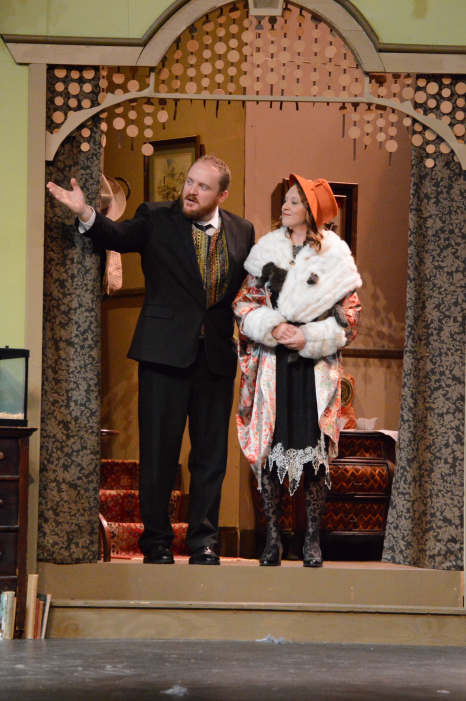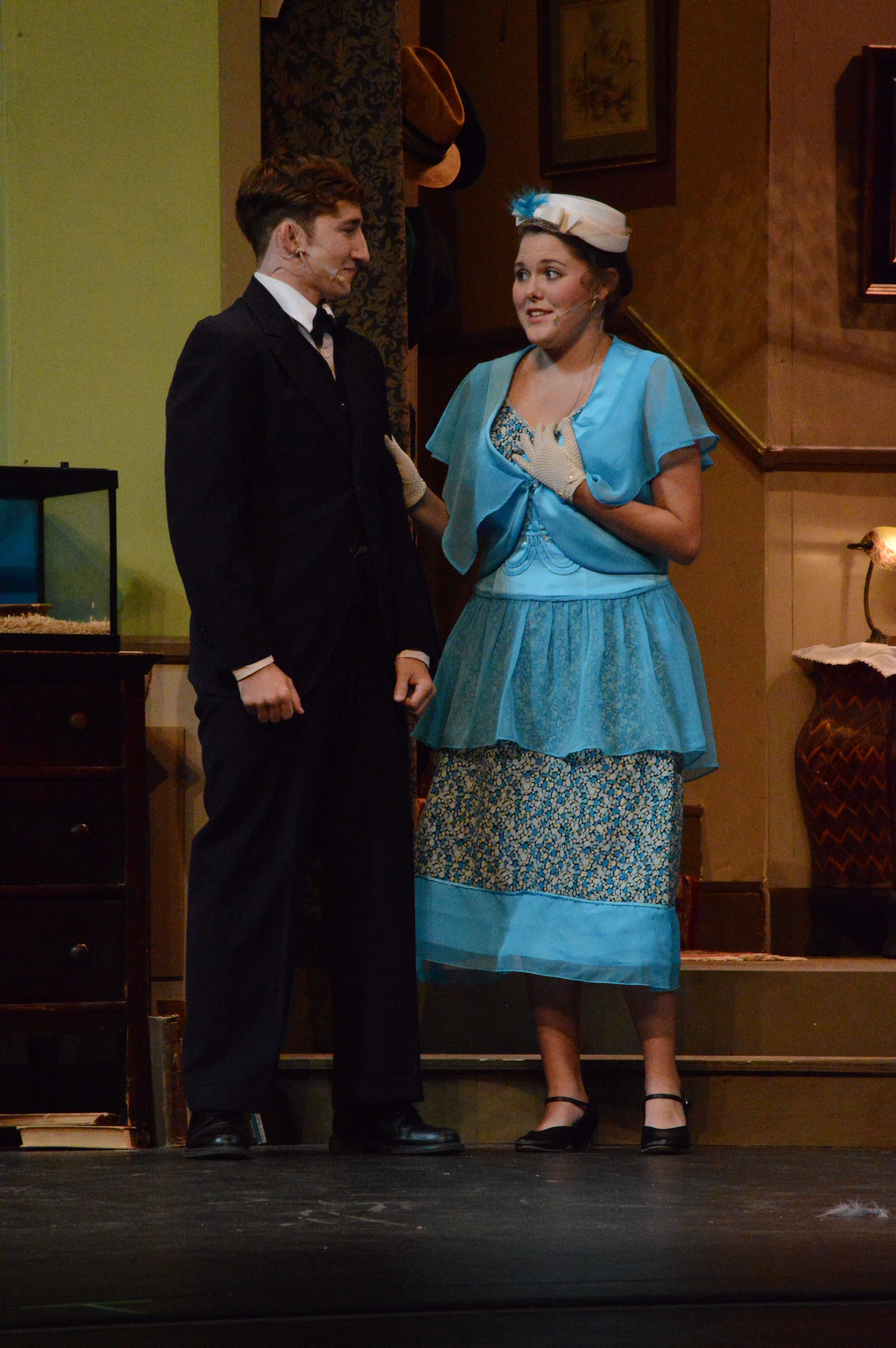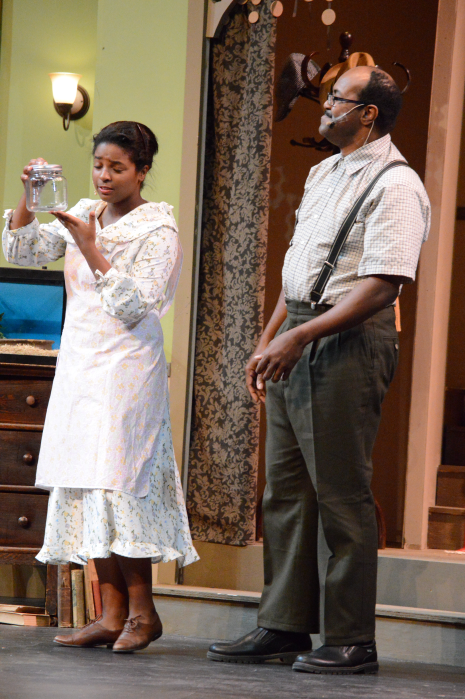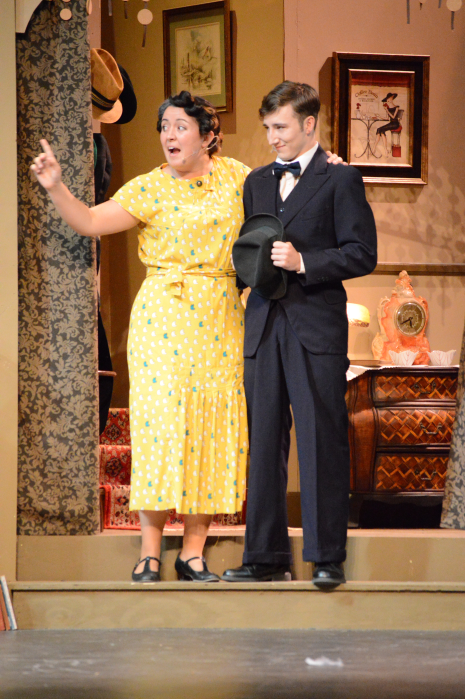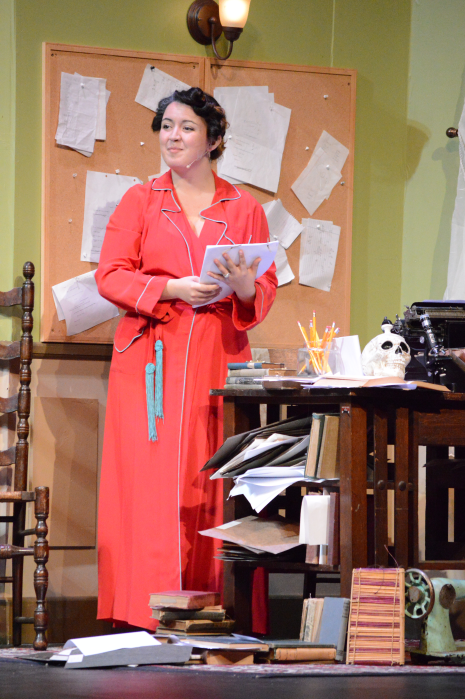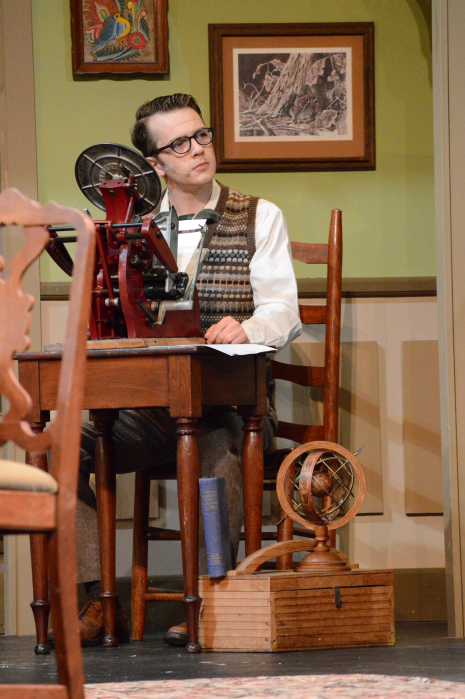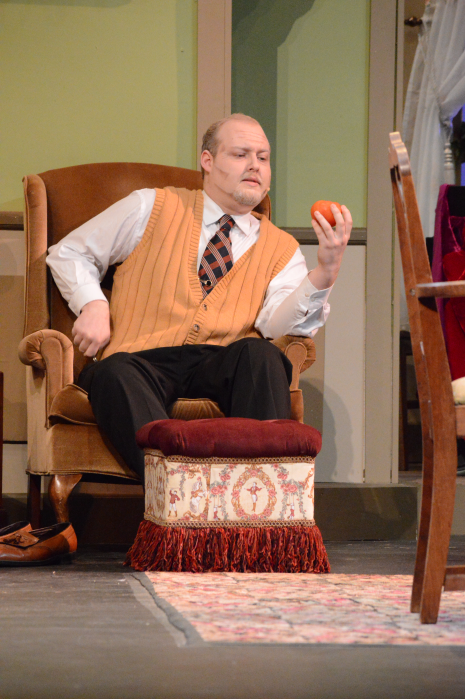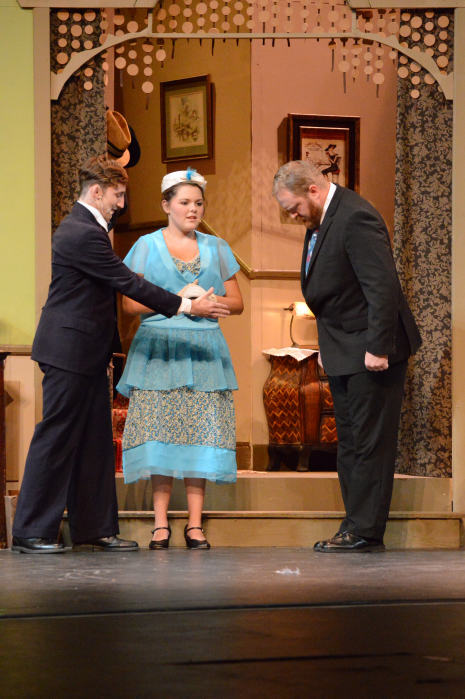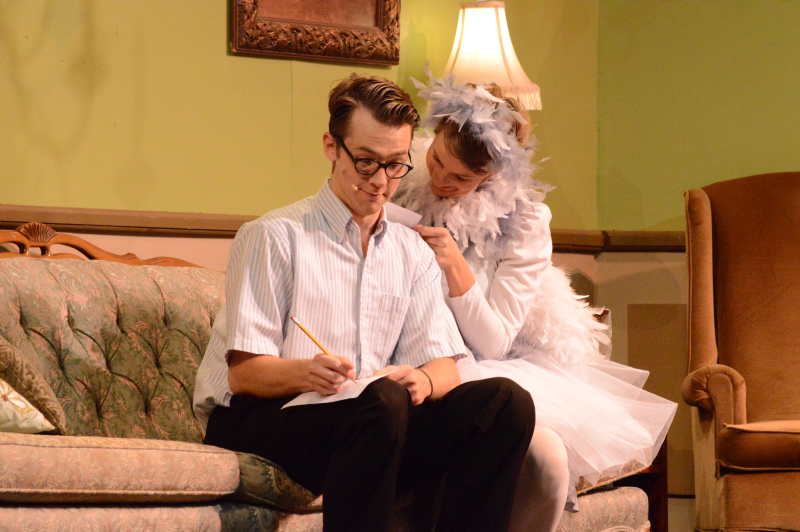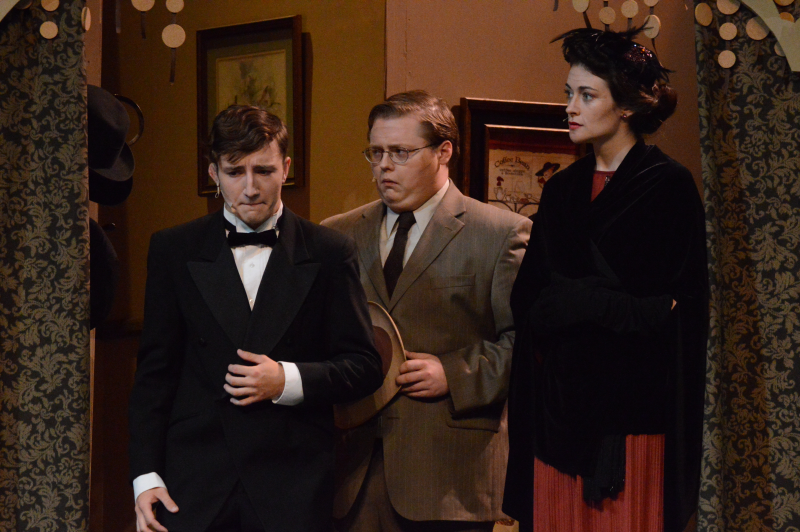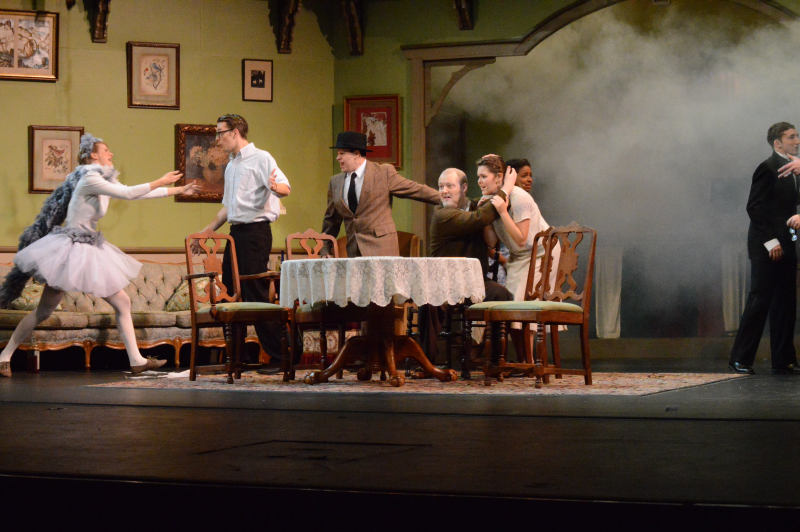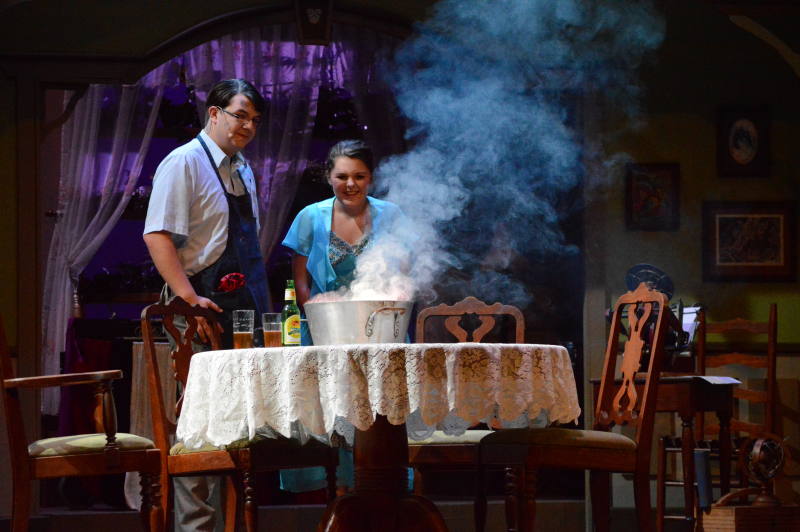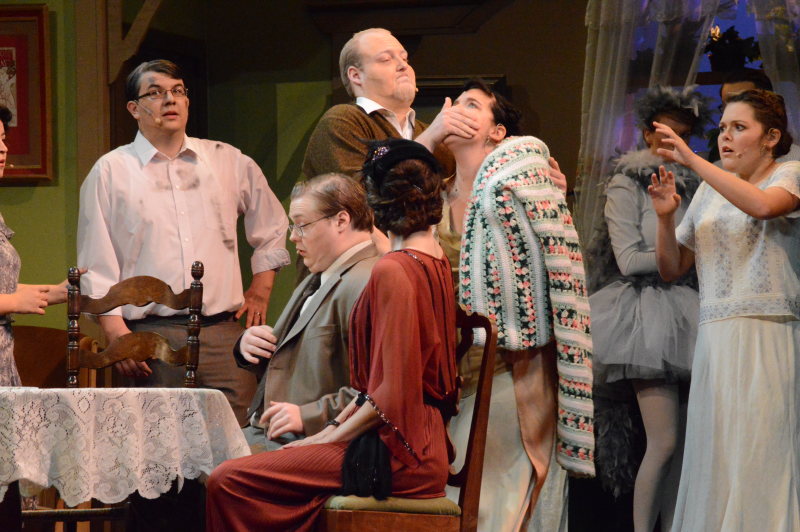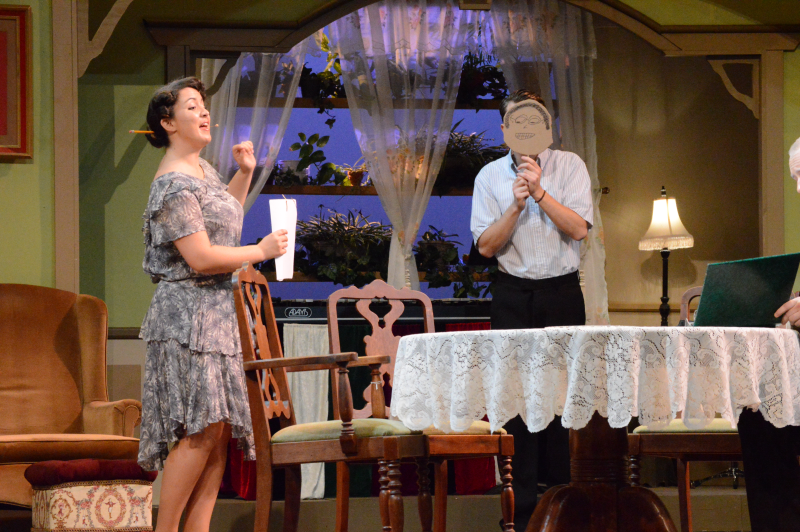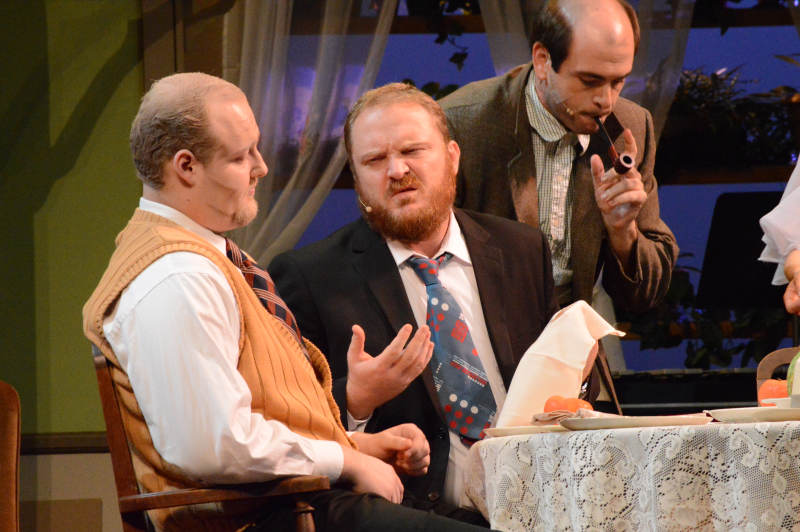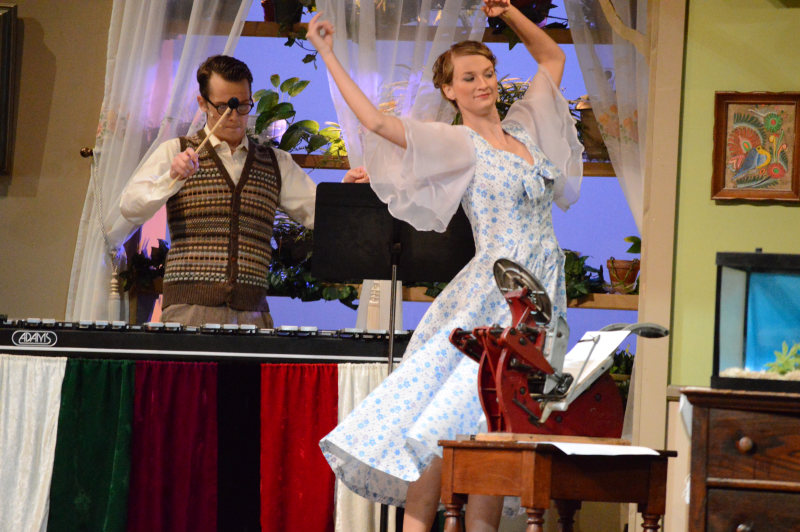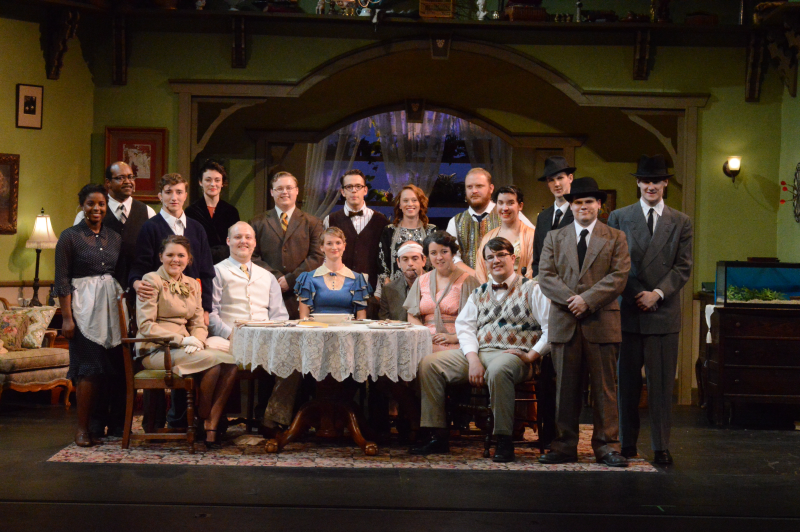 By Sarah Ruhl / Directed by Cynthia Allan
An incessantly ringing cell phone and a dead man with a LOT of loose ends… So begins Ruhl's comedy about the odyssey of a woman forced to confront assumptions about morality and our need to connect in a technologically obsessed world. For Mature Audiences.
Dead Man's Cell Phone program (PDF)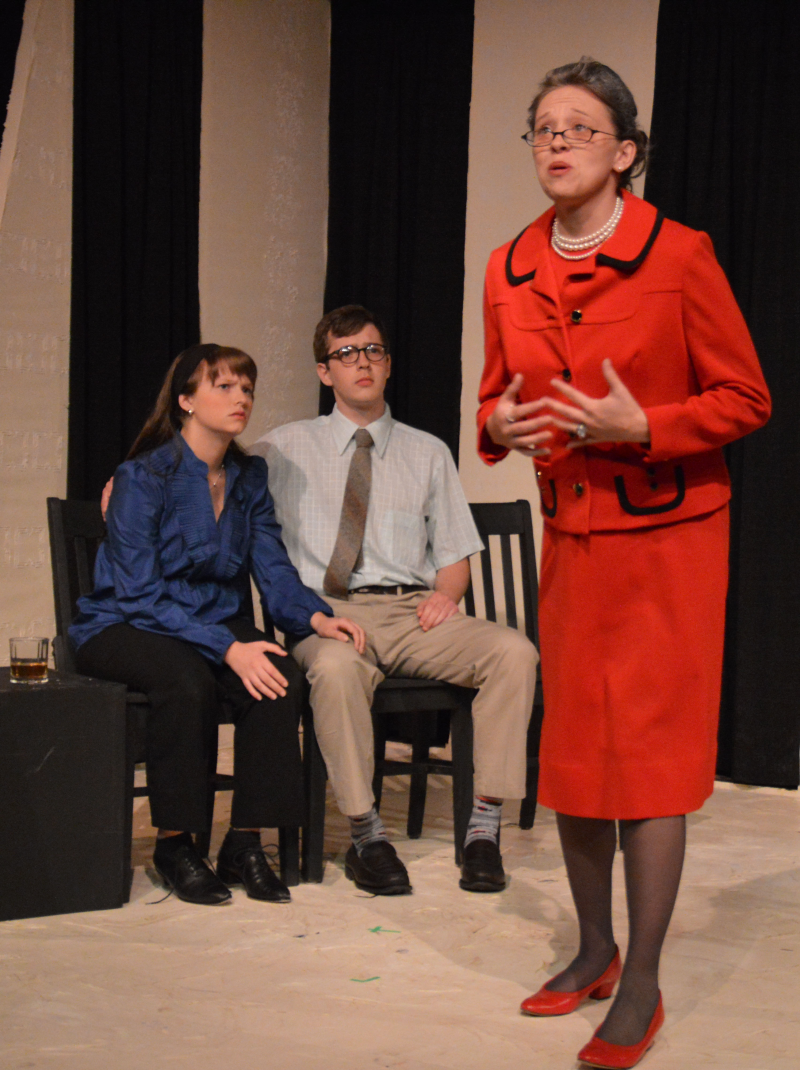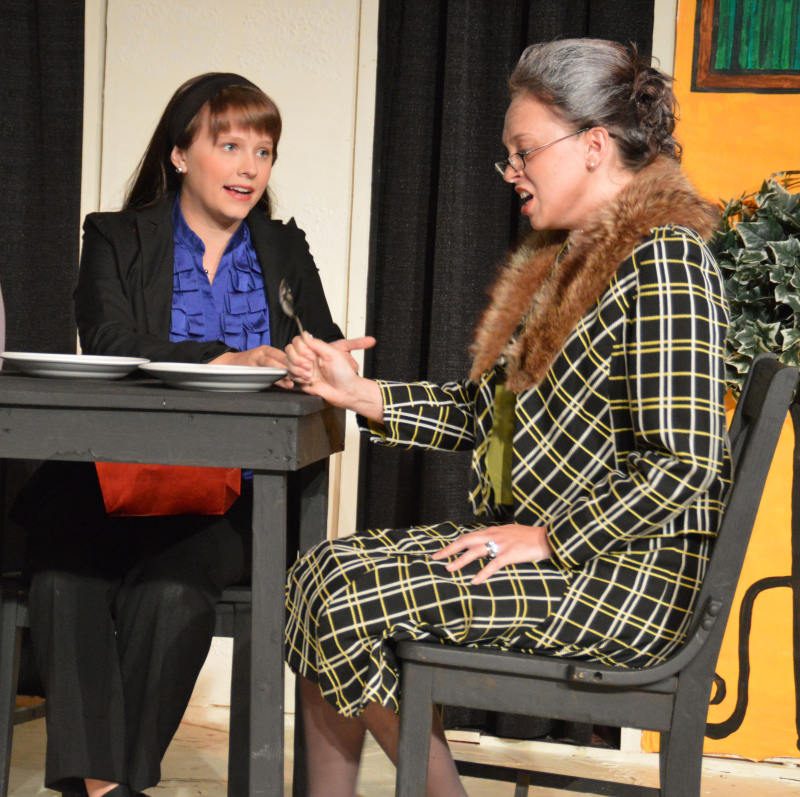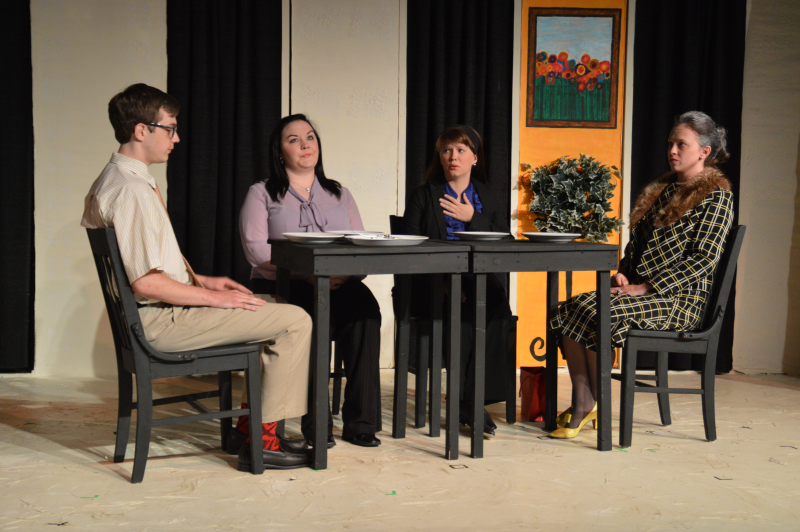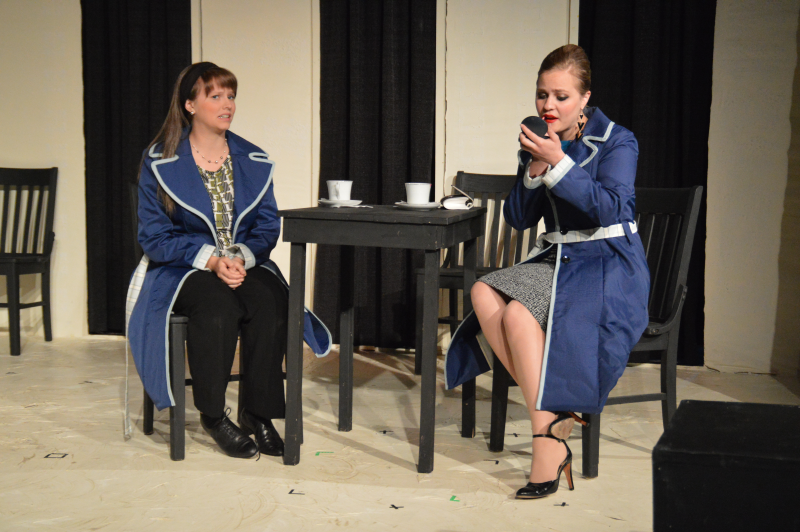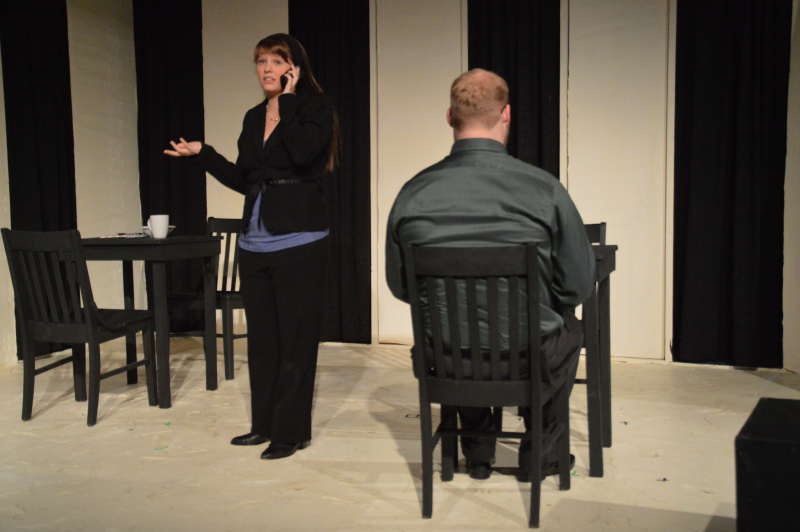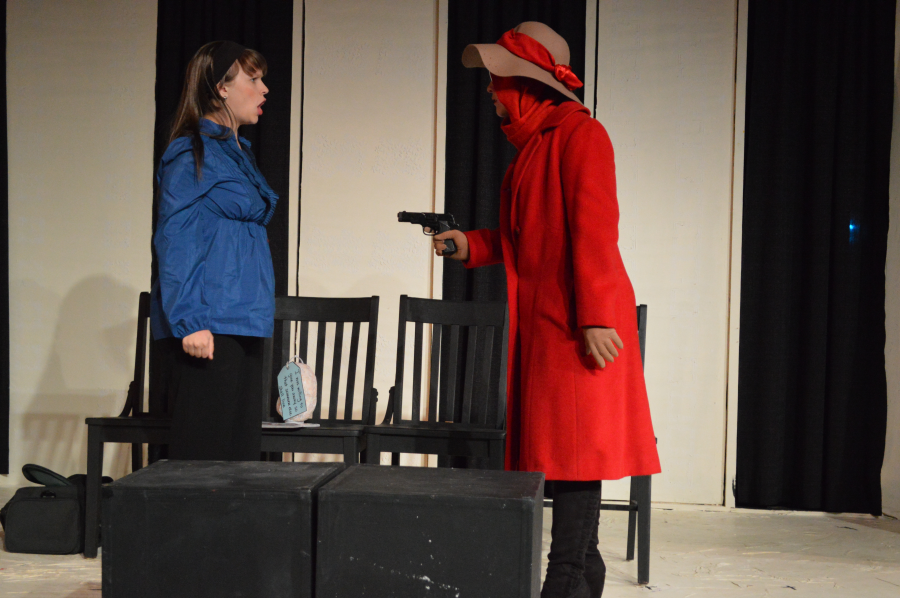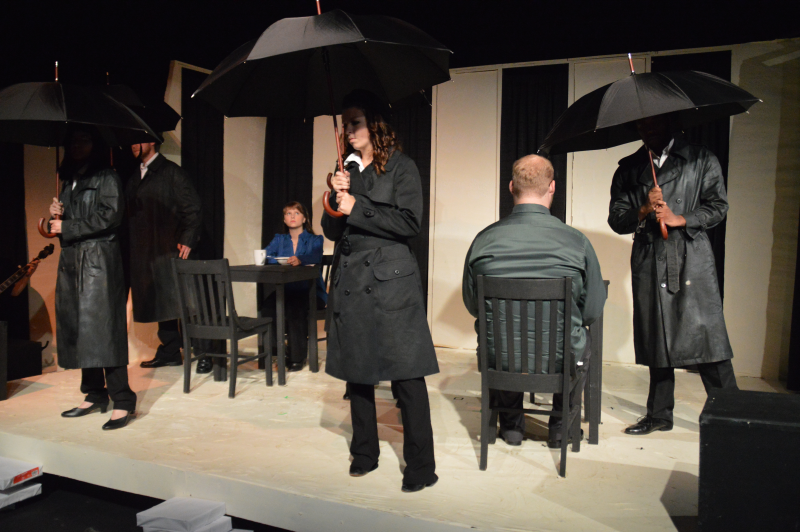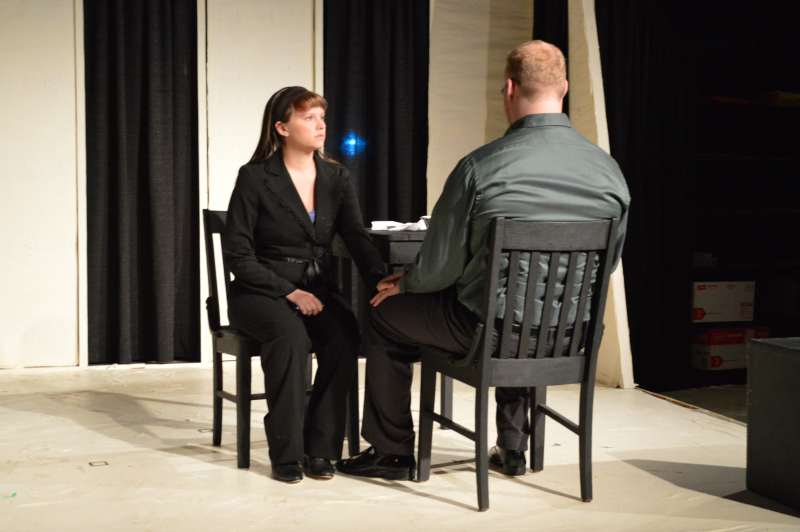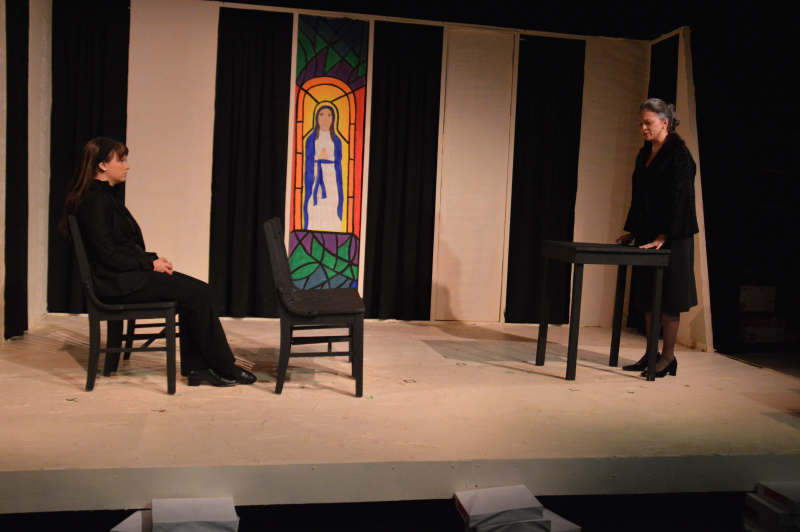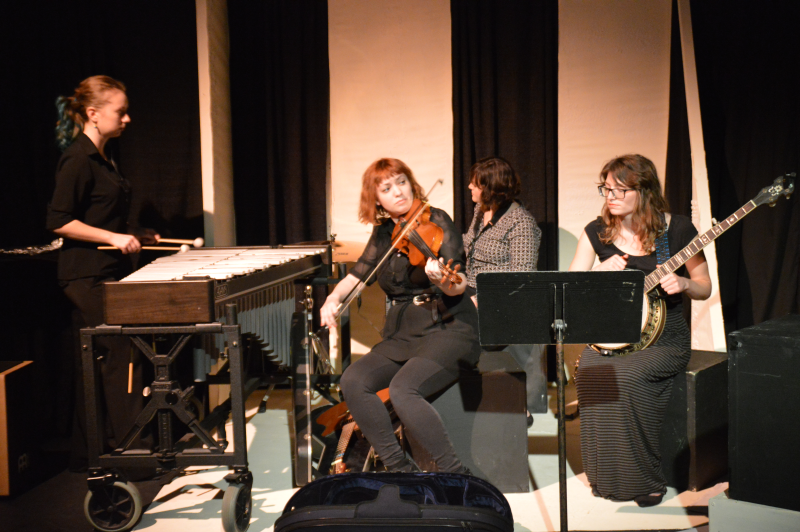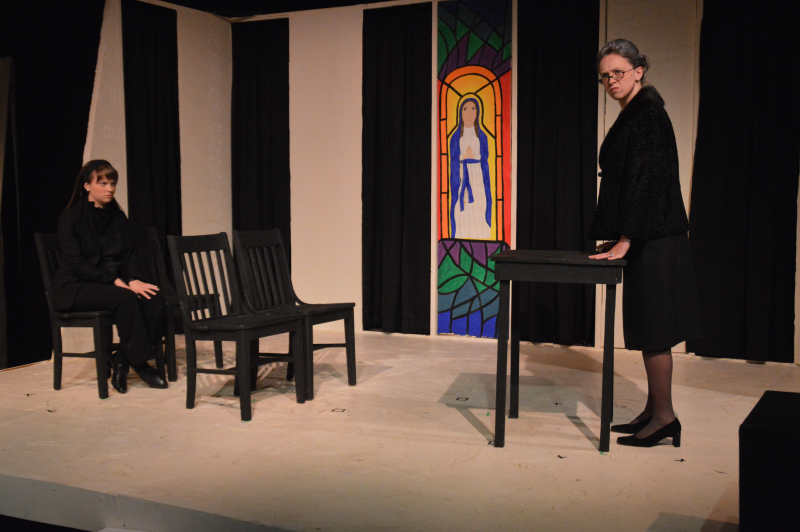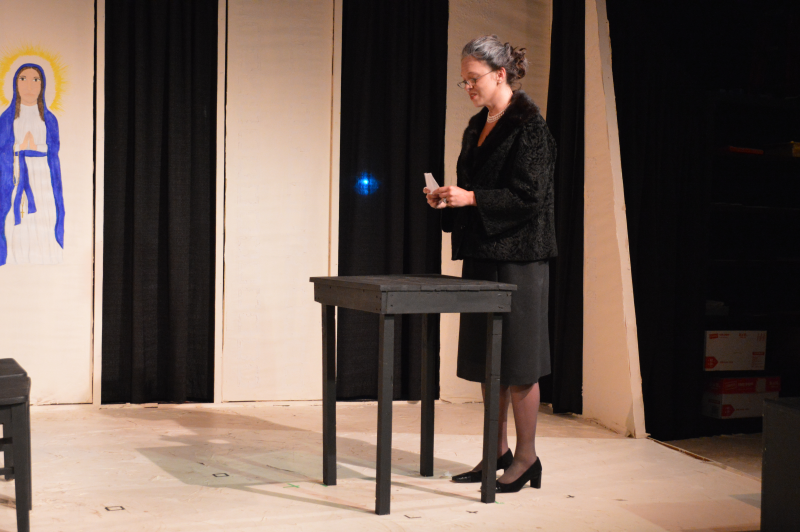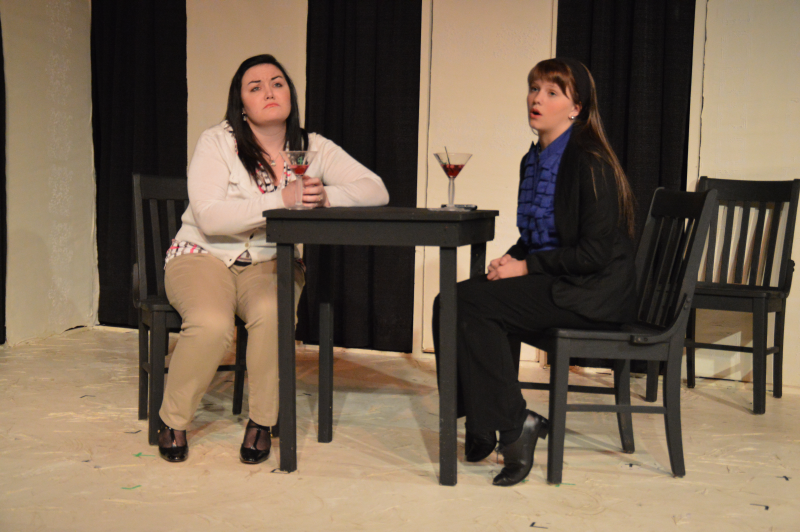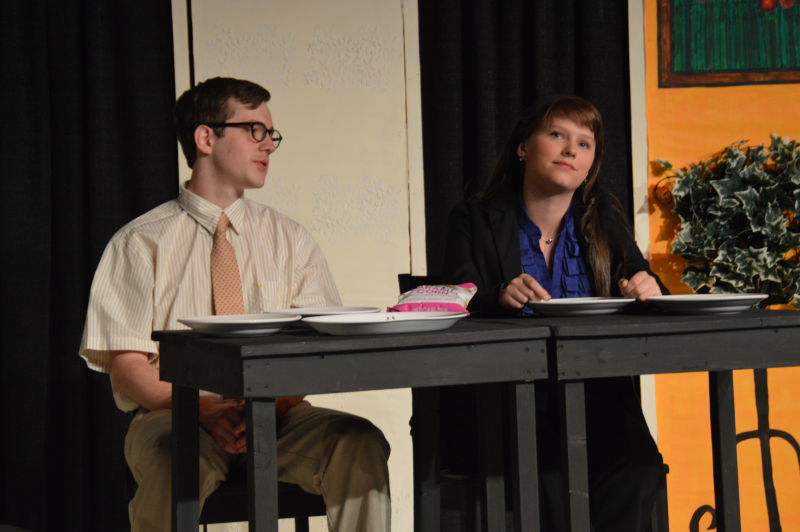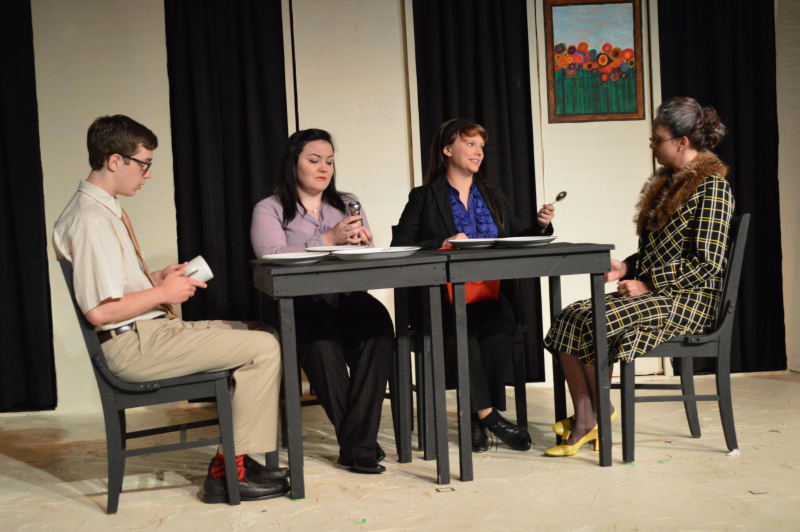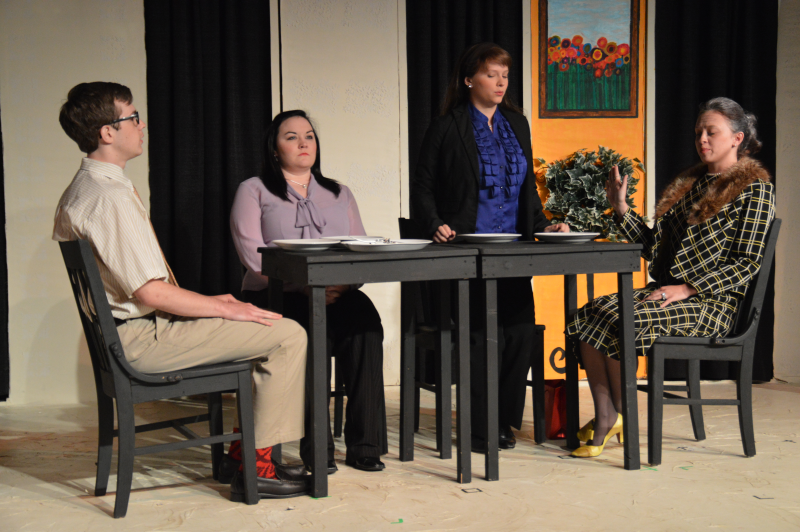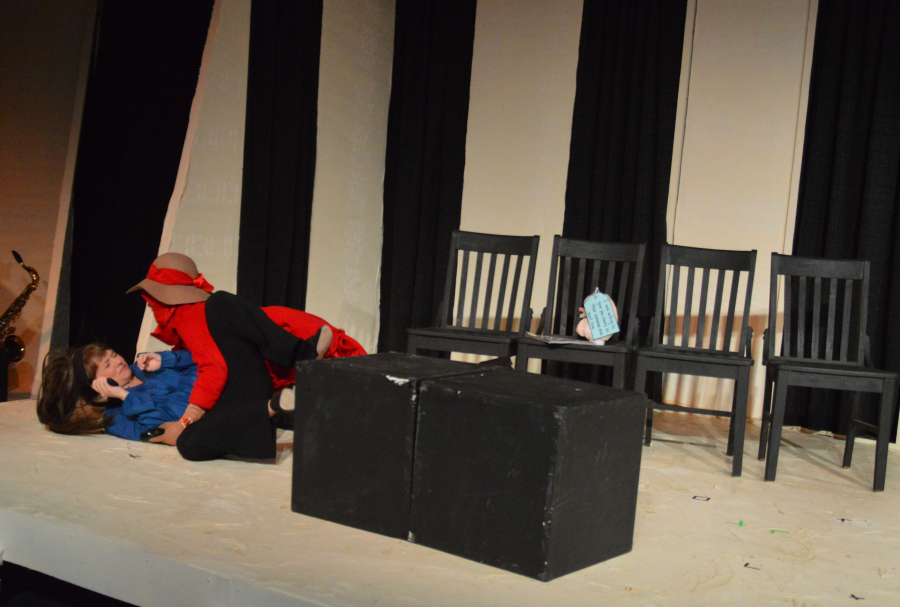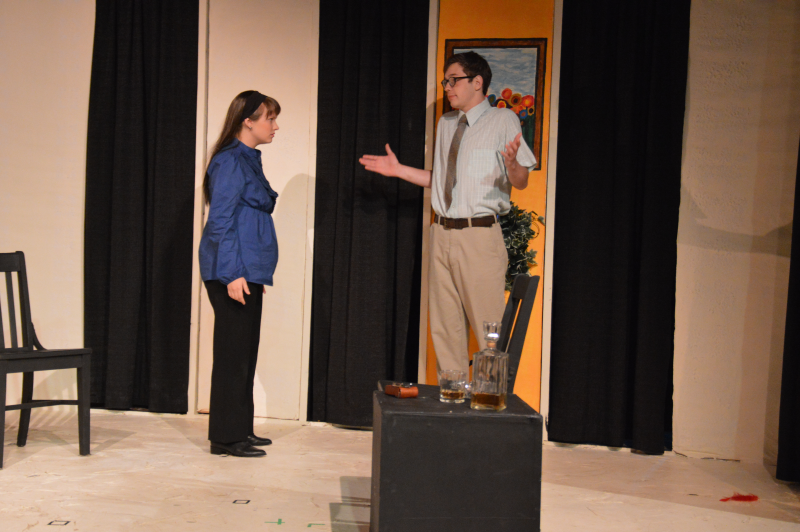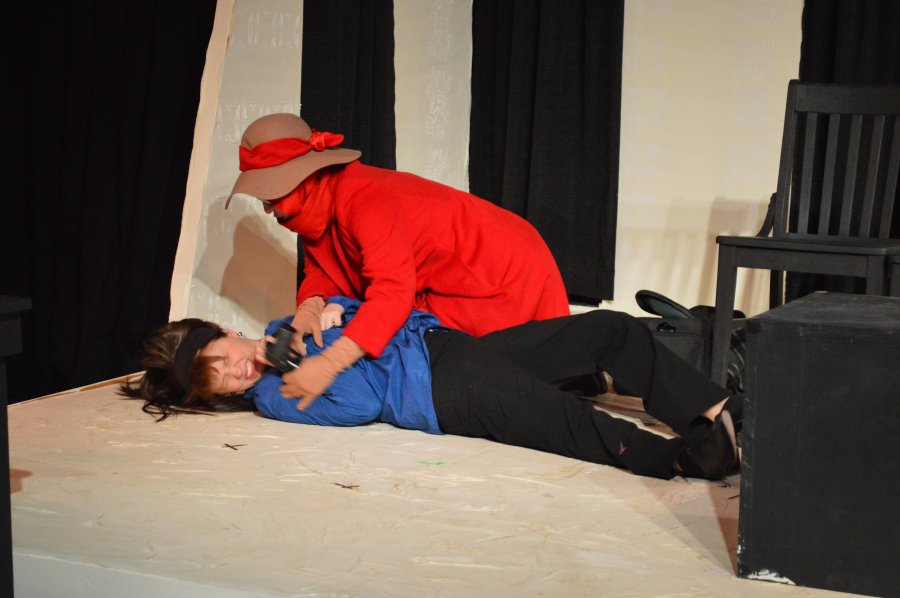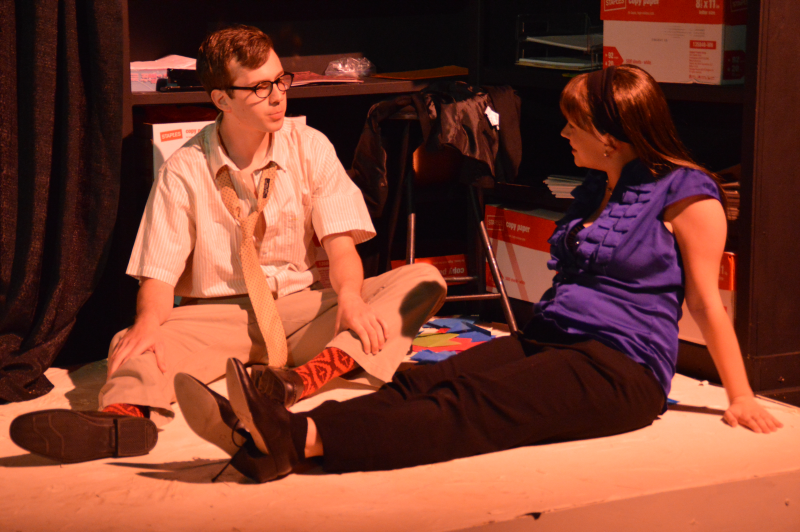 By Henrik Ibsen | Adapted by Arthur Miller | Directed by Joey Pogue
One man's honesty in the face of environmental danger causes him to be
persecuted and ridiculed even by his closest allies when his town's tourism
economy is threatened. Catch this powerful drama – as relevant today, perhaps more so, as when it premiered in 1883.
An Enemy of the People program (PDF)