Title IX of the Education Amendments of 1972 states:
"No person in the U.S. shall, on the basis of sex, be excluded from participation in, be denied the benefits of, or be subjected to discrimination under any educational program or activity receiving federal financial assistance."
Title IX prohibits discrimination on the basis of sex in educational programs and activities receiving federal financial assistance. Pittsburg State University (PSU) is committed to providing an environment free from discrimination on the basis of sex. PSU provides many resources to students, faculty and staff to address concerns relating to discrimination on the basis of sex, including all forms of sexual misconduct.
The University is committed to responding promptly and effectively when it learns of any form of possible discrimination based on sex. The University responds to reports of sexual harassment, including sexual assault, sexual violence or other sexual misconduct, as part of its efforts to stop the harassment, prevent its recurrence and address its effects. Complaints will be addressed following the University's Code of Student Rights and Responsibilities or discrimination complaint procedures.
Notice of Non-Discrimination
Pittsburg State University prohibits discrimination on the basis of race, color, religion, sex, national origin, sexual orientation, age, marital or parental status, ancestry, genetic information, gender identity, gender expression, military or veteran status, or disabilities. The following person has been designated to address inquiries regarding the nondiscrimination policies:
Director of Institutional Equity
218 Russ Hall
1701 S. Broadway
Pittsburg, KS 66762-7528
620-235-4191
equity@pittstate.edu
Title IX Coordinator
The Title IX Coordinator is the designated University official with primary responsibility for coordinating the University's compliance with Title IX. This includes providing leadership for Title IX activities; providing consultation, education and training; and helping to ensure the University responds appropriately, effectively and equitably to Title IX issues.
Jamie Thayer is the Title IX Coordinator. Questions regarding Title IX, as well as concerns and complaints of non-compliance, may be directed to her at equity@pittstate.edu or 620-235-4186. The Office of Institutional Equity is located in Russ Hall, Room 218. Questions and concerns regarding student sexual misconduct also may be directed to designated University resource offices.
Deputy Title IX Coordinator
The Deputy Title IX Coordinator assists the Title IX Coordinator in addressing student complaints of sexual harassment -- including sexual assault, sexual violence or other sexual misconduct -- against other University students.
Dr. Jason Kegler, Assistant Vice President for Student Life, is the Deputy Title IX Coordinator. Questions regarding student sexual misconduct may be directed to him at ckegler@pittstate.edu or 620-235-4231. The Student Life Office is located in Russ Hall 221.
Office for Civil Rights
If you do not wish to contact the Title IX Coordinator or other designated University resource offices with your questions or concerns regarding sex discrimination at PSU, you may contact the Office for Civil Rights (OCR) with the U.S. Department of Education. Kansas' regional OCR office is located in Kansas City and is available to provide assistance:
U.S. Department of Education
Office for Civil Rights
One Petticoat Lane
1010 Walnut St., Suite 320
Kansas City, MO 64106
OCR.KansasCity@ed.gov
Telephone: 816-268-0550
Fax: 816-268-0599
Reporting a Complaint
In accordance with federal law employees and students who wish to report sexual harassment must file a formal complaint with University Title IX Officials.
Sexual Harassment Grievance Procedures for Employees
Article 20: Sexual Harassment (Title IX) for Students
Retaliation
The University will not tolerate retaliation in any form against anyone raising a concern of sexual misconduct in good faith as a complainant or participating as a witness, an investigator or in any other capacity. Retaliation is typically a significant adverse action taken against an individual because the individual participated in an internal complaint process. University policy and state and federal law prohibit retaliation against an individual for reporting discrimination, sexual violence or harassment, or for participating in an investigation. Retaliation is a serious violation that can subject the offender to sanctions independent of the merits of the allegation. Allegations of or questions about retaliation should be directed to the Title IX Coordinator or to any one of the designated University resource offices.
Use of Alcohol/Drugs
While PSU does not condone underage drinking or violation of other PSU policies, PSU recognizes that sometimes students are reluctant to report an incident of sexual misconduct because of a concern that they will be charged with a policy violation, such as underage alcohol consumption. The safety and well-being of students is PSU's primary concern and to encourage reporting of sexual misconduct. Any other policy violations will be addressed separately from a sexual harassment allegation.
Policy
Title IX prohibits educational institutions from discriminating against pregnant students because of childbirth, false pregnancy or recovery from related conditions, or based upon their marital status. Title IX provides for equal educational opportunities for pregnant and parenting students, and the University seeks to treat all students equitably, regardless of their actual or potential parental or familial status.
It is the policy of the University to provide appropriate, reasonable adjustments to educational programs and activities to support pregnant and parenting students allowing them to continue their education at the University.
Requests for an Adjustment for Pregnant or Parenting Students
A student in need of an educational adjustment should consult with the Title IX Coordinator and work with her professors to develop an educational adjustment plan to make up missed assignments and exams.
If a student is unable to consult with the Title IX Coordinator because of her condition, an appropriate representative of the student may contact the Title IX Coordinator on her behalf, and the student may confirm the request when she becomes able to do so. The Title IX Coordinator will consult with the student/appropriate representative and appropriate University officials, including faculty members and department chairs, to develop an educational adjustment appropriate for the student.
Necessary Medical Leave
Absences due to pregnancy, childbirth or related medical conditions must be excused and cannot be treated or penalized like unexcused absences. Professors must provide the student a leave of absence for as long as it is deemed necessary by the student's medical doctor. Pregnant or parenting students who must take a medically necessary extended leave shall be allowed to return to the same academic and extracurricular status as before the leave began. Financial aid does not have a leave of absence option. Any student looking to take time off must review the refund and Return of Title IV funds policy. The student should also speak with the Registrar and Financial Assistance offices before ceasing attendance.
After returning from an excused absence, professors must allow a reasonable amount of time for the student to make up missed assignments and exams. The makeup assignments and exams must be reasonably equivalent to those missed, but need not be identical. If a professor provides specific "points" or other advantages to students based on class attendance, the student must be given the opportunity to earn back the credit from classes missed due to pregnancy.
Under Title IX, pregnant students are entitled to the same benefits offered to students with other medical conditions, illness or injury. To request a medical leave and accompanying academic adjustments, a student should follow the request procedure outlined above. Please contact Student Financial Assistance directly for questions regarding absence away from the university, including incompletes and withdrawal.
When questions arise as to whether or not it is reasonable to grant a student extra time to make up course work and exams missed because of pregnant or parenting status, the Title IX Coordinator, appropriate faculty member(s), and the department chair together shall make this determination based on, among other things, the length of the absence requested and the ability of the student to complete coursework outside of the classroom. If it is unreasonable for a student to receive extra time to complete a course, the student will be given the option to withdraw from the class without penalty.
Lactation Room
PSU cares about helping nursing mothers feel welcome on campus and to have the resources they need to balance school, work and family. A Lactation Room is located in the Overman Student Center, Room 104. This is a Lactation Room and Personal Health Room open to all members of the campus community and guests. This clean, private space has an electrical outlet, locking door, chair, countertop with sink and paper towels.
While some people prefer to nurse their babies in a private, distraction-free environment, it is important to stress that this is a choice, not a requirement. Kansas law (KSA 65-1,248) gives a woman the legal right to nurse her baby in public.
Reporting Harassment or Discrimination Due to a Qualifying Condition
Title IX prohibits discrimination on the basis of sex – including pregnancy, parenting and all related conditions – in education and in programs and activities that receive federal funding. Pregnant or parenting students who believe they have been discriminated against or harassed because of a qualifying condition may file a complaint with the Title IX Coordinator. Complaints of discrimination or harassment under this policy will be processed in accordance with the University's Sexual Harassment Policy. The law prohibits anyone from retaliating against a person for filing a complaint or raising a concern.
Jason Kegler 
Associate Vice President 
Student Life 
221 Russ Hall
(620) 235-4945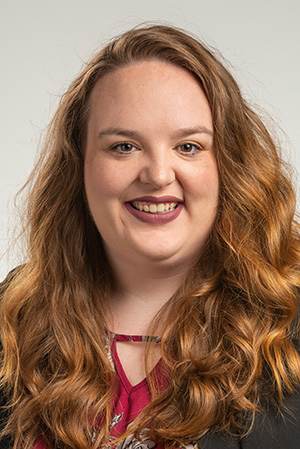 Anna Stark 
Program Coordinator
Fraternity & Sorority 
Campus Activities 
109 Overman Student Center 
(620) 235-4795
Allison Ouellette
Director of Residence Life 
(620) 235-4257