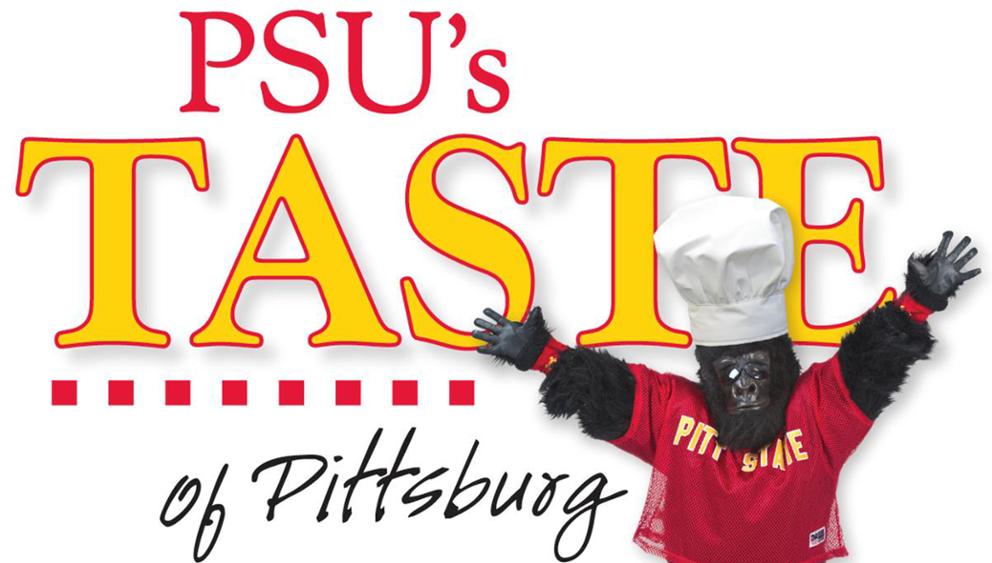 Kick-off Homecoming weekend at the 12th Annual Taste of Pittsburg – a homecoming tradition favorite! Enjoy samples from your favorite restaurants, live music from pianist and singer, Todd East, and a special recognition of the Kenneth K. Bateman Outstanding Alumni Award recipients.
Friday, October 27, 2023
6:00-8:00 p.m.
Overman Student Center
Crimson & Gold Ballroom
Participating local vendors:
Aladdin Campus Dining
Bamboo
Barto's Idle Hour
The Blue Spoon
Calvin's Catering BBQ
Gebhardt's
The Jolly Fox Brewery
The Mall Deli
Pallucca's Italian Market
Pueblo Mio
Root Coffeehouse
The Pitt
TOAST
Registration is $25/person, which includes food samples from participating restaurants, coffee & water. Beer or wine tickets can be purchased in advance at $12 for 3 tickets (1 drink per ticket) and cash bar is also available.
NEW: The Jolly Fox's Gorilla Golden Ale will now be available with the purchase of drink tickets only - not available at cash bar.
Advance registration is required with limited tickets available, so don't wait to register! Register by 4:30 p.m. on Friday, October 20th.
For more information or questions, please contact Alumni & Constituent Relations at 620-235-4758 or email alumni@pittstate.edu.