PSU plans Veterans Day ceremony 
  Friday, October 25, 2019 2:00 PM
  Campus Culture, News
Pittsburg, KS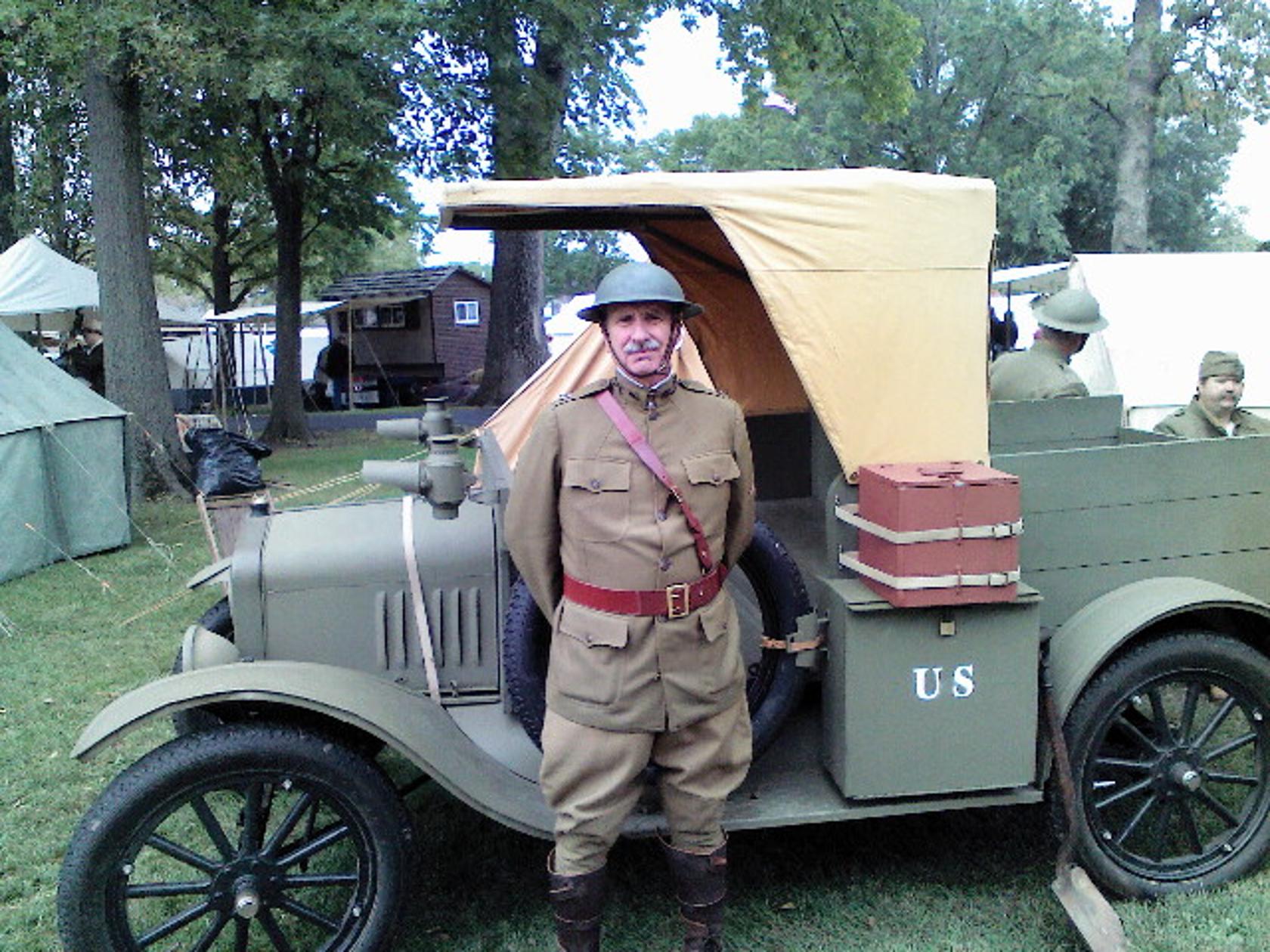 Pittsburg State University will host the annual Veterans Day ceremony at 1 p.m. on Nov. 11 at the Veterans Memorial, 1909 S. Rouse Ave., Pittsburg, Kansas. The event is presented as a civics lesson for local sixth graders and is open to the public. 
This year's ceremony will feature (Ret.) Major Kavan Stull of Oronogo, Missouri, who has long had an interest in the history of World War I, has been active in historical preservation of WWI veterans' grave sites and monuments in recent years, and does living history interpretation.  
Stull was commissioned as an Army officer in 1974 and served from 1975 to 1981, then served in the U.S. Army Reserve from 1982 to 1996. He is a graduate of Truman State University, where he earned a bachelor's in law enforcement and corrections in 1974. He earned a master's in industrial safety from Central Missouri University in 1986. He has spent 31 years as the Safety/Environmental Compliance and Policy Coordinator for Liberty Utilities in Joplin, Missouri.  
He has been a featured speaker at museums, parks, and historic sites throughout the region, sometimes appearing in an authentic uniform as WWI-era Captain Harry S. Truman and telling his story based upon his letters back home to his future wife, Bess, while he served in Battery D, 129th FA Regt. 35th Infantry Division.  
A PSU ROTC cadet from the PSU Department of Military Science will serve as emcee during the ceremony, and PSU ROTC will post the colors and will provide a POW/MIA display. Father Jorge Lopez will do the invocation and benediction, and a PSU music student will play taps.  
Eighteen individuals for whom pavers have been purchased will be recognized. 
Pittsburg High School Encore, directed by Susan Laushman, will sing "The National Anthem," and Pittsburg Community Middle School Choir, directed by Kimberly Arzoian, will sing "Singing Freedom's Song."  
The organization Creating Quilts of Valor will conduct a Quilts of Valor presentation ceremony immediately following the Veterans Day ceremony. 
In the event of rain or inclement weather, the ceremony will be moved indoors to the Student Recreation Center directly south of the memorial. 
Learn more about the Veterans Memorial at www.psuvetmemorial.org/