Is it possible for someone from the Midwest who loves sea turtles to gain valuable hands-on experience in marine biology? 
The answer for Annika Anzjon, who grew up in tiny Jasper, Missouri, and is now a senior at Pittsburg State University, is a resounding "yes."
"I found myself over the years growing in my passion for conservation, and I loved learning that Pitt State does have a conservation emphasis in the Field Biology program — that drew me in," she said. "I've always had a passion for marine life, and the fact that I could get an education and experiences here that I can take with me elsewhere is really special. 

Pittsburg, Kansas, may be landlocked, but there are still opportunities that arise to explore so many diverse areas of biology."
Anzjon learned the basics of collecting and analyzing data by working alongside a graduate student on a songbird study and began stretching her own wings through internship experiences that took her to Florida, then to Connecticut.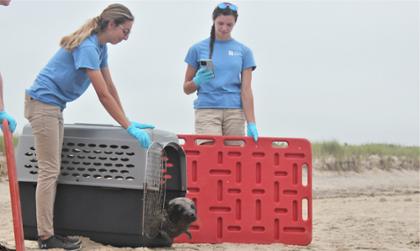 "In Florida, I worked for Loggerhead Marine Life Center, a sea turtle research, rehab, education and conservation center, doing rescue rehab release, and helped to organize a public beach clean-up," she said. 
"In Connecticut, I worked for Mystic Aquarium — one of only two places in the U.S. with Steller sea lions — and learned the medical aspect of how to care for injured and sick animals," she said.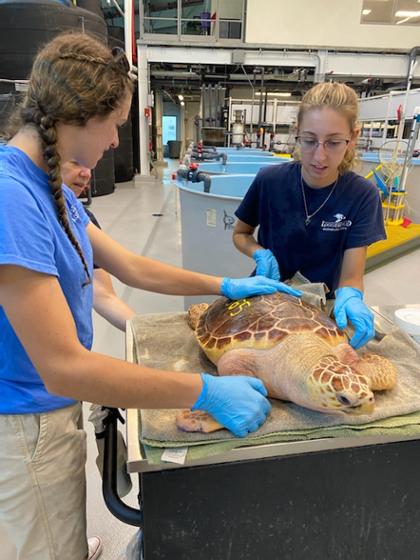 Anzjon also joined the Pitt State Wildlife & Fisheries Society, which provided valuable opportunities to travel afield with classmates and faculty, she said. 
"Each of those experiences added to my resumé and connections — one thing opened the door to another," she said. 
Over spring break, she joined classmates and Professor James Whitney at South Padre in working for Sea Turtle, Inc., to build a sea turtle beach hatchery in support of helping the populations of Kemps Ridley and Green Sea Turtles rebound in Texas.  
The trip, which also included a dolphin boat tour, exploring coastal wetlands, watching migrating bird species, and hiking through palm forests, was started 10 years ago by Pitt State graduate Judy Scherff (BS '61, MS '63), who teaches at Washburn University, and has evolved into a collaboration by Pitt State, Washburn, and Emporia State University.
What other students say 
Classmate Jossie Shumaker, a Pitt State senior from Wetmore, Kansas, was part of the group. 
"Being able to make a difference for such an amazing species was very important to me," Shumaker said. "I feel this experience helped me by giving some experience and giving me a better feel of what I want to do."
So was Talya Crouch, a Pitt State senior from Ketchum, Oklahoma. 
"This experience has opened up more potential avenues for employment than I would have previously imagined," Crouch said. "I was able to learn more about Sea Turtle Inc., its mission, and its founding, and witness Atlantic Bottlenose Dolphins just off the coast of South Padre Island!" 
Maggie Saul, a Pitt State senior from Hiawatha, Kansas, said she wanted to be an important cause while making memories that would last a lifetime. 
"This experience helped me see a situation in person that is and has been a huge concern in our world and be able to see the reality of it," Saul said. "We learn about the impacts that we make in the world in class or on TV, but being there in person gives you a whole different perspective."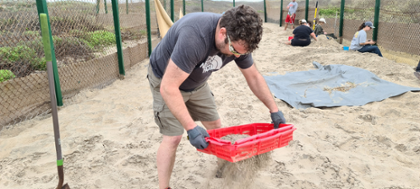 Up next for Anzjon: 
This summer, she'll move to Surf City, North Carolina to work at the Karen Beasley Sea Turtle Rescue & Rehabilitation Center. 
"I remember before my first internship, I was so nervous and worried that I'd never find one, or a job, and then they all started lining up," Anzjon said. "Every small experience can lead to a bigger one."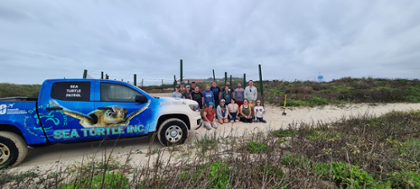 ---
Learn more:
Field Biology & Ecology