Temperatures are cold. Electricity can be undependable. 
But the beauty is unparalleled, the culture is rich in traditions dating back thousands of years, and being an educator to the Athabascan people of Alaska is one of the most rewarding experiences one Gorilla graduate could have found.
Now, she's on a quest to find other graduates of the Pittsburg State University College of Education to join her.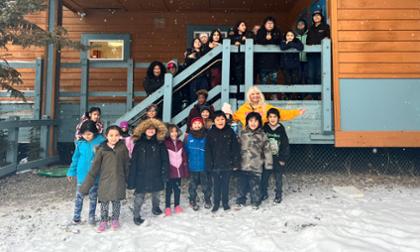 "I would love to have other grads from PSU join me," said Terri Mynatt (BSEd '89). "Our housing is provided, and teachers are highly respected here and are well paid."  
For nine years, she has taught in Venetie — an isolated village of 150 people about 100 miles north of the Arctic Circle, near the Brooks Range. 
"We are commonly known as bush teachers," she said. "We have no roads, no cars, no stores. We get in and out by plane." 
As a child, she watched the weekly wildlife show, "Mutual of Omaha," which occasionally featured how Alaskans lived, video of whales and bears, and she wondered 'How people would live there?'. She yearned to go.  
"The year my youngest son was a senior, I watched Alaska shows again and I thought, 'If they could do it, I could do it'." 
After spending years teaching in cities throughout the Midwest, she headed north in 2013, picking an area that would challenge her skills and where children needed a teacher. 
She teaches at and is principal of John Fredson School, with an enrollment of just 45 students in K-12 who are divided among four multi-grade classes.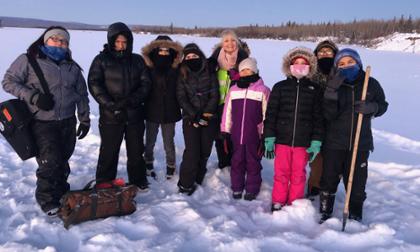 Every day, she uses the education and training she got at Pittsburg State.
She combines that with the outdoor survival skills taught to her by the Athabascan people, whom she loves — like how to make a fire in the snow, how to use plants for medicinal purposes, and how to snare and skin a rabbit.
It's an adventure, she said, to shop for and ship groceries from Fairbanks once a year. 
"There are challenges, but as a teacher, I could not feel more rewarded," she said.
The curriculum is highly integrated: Students go skiing and snowshoeing for PE class, apply science and writing to ice fishing, and for art class make fish prints out of the salmon that are abundant there. And the views of aurora borealis are unparralleled.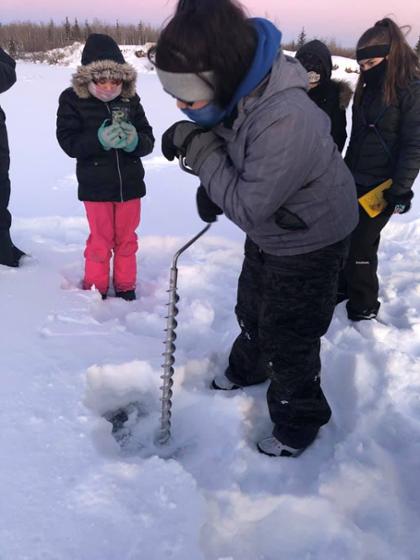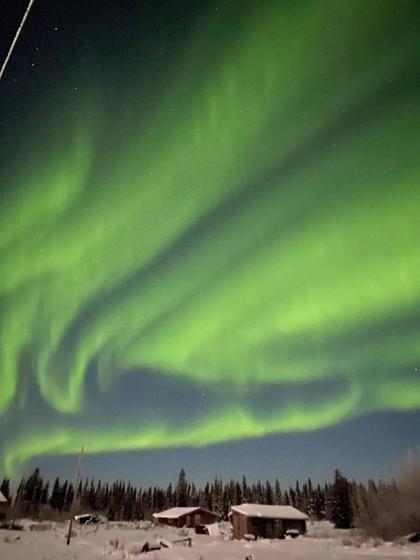 They also have a front row seat to climate change, and in 2019, her class video won first place in a NASA Explorers CRYO Kids project involving collecting data from a frost tube.
They have been part of many GLOBE Science projects, are sponsored by ARCUS Arctic Research Consortium that unites teachers and scientists in actual research, and have traveled to Space Center Houston to attend Space University. 
"I am growing my own scientists," she said. "And my next goal is to get more teachers to join me."
---
Learn more: