Two concerts coming up at Pittsburg State University will feature both local and national performers: the PSU Wind Ensemble and the Calidore String Quartet.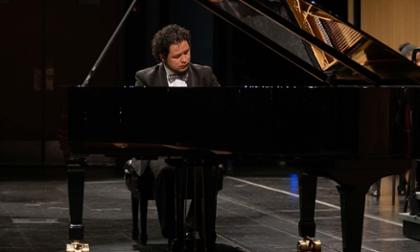 Feb. 16: PSU Wind Ensemble
The Pittsburg State University Wind Ensemble is planning a free concert on Thursday, Feb. 16, that explores to what extent new music is inspired by existing music. It will feature a performance of Gershwin's "Rhapsody in Blue" by Pitt State graduate student Isaac Hernández. 
"This concert explores some of the important influences in wind band history," said Assistant Professor Andrew Chybowski, who directs the ensemble. 
The concert will begin at 7 p.m. in the Bicknell Family Center for the Arts. 
"For most concerts, we try to program a variety of standard repertoire, new music, and hidden gems — but almost always music written for wind instruments, as you would expect," he said. "In this program, I really wanted the ensemble to experience styles and musical traditions outside the wind band tradition, which means playing music that was originally written for orchestra or other genres. Hence the program title, "Unoriginals." 
Playing music intended for strings in a band setting is not easy, he noted.  
"In addition to the normal challenges of preparing a performance, we have had to overcome a lot of technical obstacles involved in translating violin parts to clarinet, for example," he said. "The benefit is that we get to play beloved classics like 'Rhapsody in Blue'!"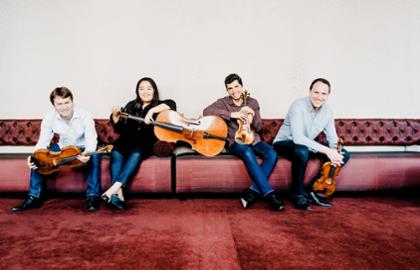 Feb. 17: Calidore String Quartet 
From Carnegie Hall to McCray Hall, the Calidore String Quartet will perform at Pittsburg State University on Friday, Feb. 17, as part of the Department of Music's Solo & Chamber Music Series. 
The quartet has been praised by the New York Times for its "deep reserves of virtuosity and irrepressible dramatic instinct."  
In recent seasons, they have performed at major venues around the world including Carnegie Hall and the Kennedy Center.  
The quartet was founded at the Colburn School in Los Angeles in 2010. Within two years, the ensemble had won grand prizes in virtually all the major U.S. chamber music competitions.  
An amalgamation of "California" and "doré" (French for "golden"), the ensemble's name represents its reverence for the diversity of culture and the strong support it received from its original home, Los Angeles, California, the "golden state."  
The performance will begin at 7:30 p.m. in the Sharon Kay Dean Recital Hall in McCray Hall. 
Tickets are free for full-time PSU students and are $10-$15 for the public.  
Tickets can be picked up or purchased at the PSU Ticket Office in 107 Garfield Weede Building, or online at pittstate.edu/office/ticket-office/, or by calling 620-235-4796.