* This event has been postponed to a later date.
A new esports coordinator at Pittsburg State University is planning the first high school esports tournament for Saturday, Dec. 10, and hopes to collaborate in coming months with academic areas like broadcasting, business management, and marketing to grow the program even more.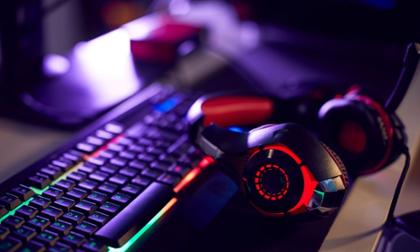 Registration will close Dec. 8 at 4:30 p.m. 
The tournament will be held in the Bicknell Family Center for the Arts and matches will be livestreamed to the PSU E-sports Twitch channel. Check-in will begin at 8 a.m. and game play will start at 9 a.m. in a single elimination League of Legends tournament, with space for eight teams and a final "best of five" format. 
There are no entry fees, sign-ups are first-come, first-served, and seeding will be random. 
Each member of the winning team will receive a $500 scholarship to PSU. 
The tournament is under the direction of Gabriel Cozart, the university's new esports coordinator, who came to PSU in 2014 as a music performance major. 
"I formed the first League of Legends team at the university the following year and continued to work on bringing esports to Pitt State through the Gorilla Gamers Gathering, and then through the Pitt State Esports Club," said Cozart, who served as president of that club for two years. 
This year, the Pitt State Esports program is fielding teams in two titles, League of Legends and Valorant, and Cozart hopes in the next academic year to compete in Rocket League and Overwatch, as well.  
"Esports is already a multi-billion-dollar industry and it's projected to keep growing," Cozart said.