GREEN POLYMER CHEMISTRY AND BIOCATALYSIS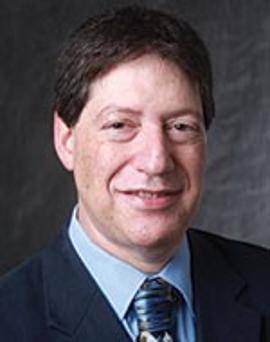 This presentation will provide examples of how enzyme-catalysis is creating important new opportunities in polymer chemistry, material science and surfactants.
One example is the use of lipases in polymerization reactions. Lipases, due to the mild temperatures at which they work, and their extraordinary selectivity, provide numerous benefits when synthesizing polyesters, polycarbonates and polyamides.
A key benefit is how steric hindrance at the active site results in a high activation energy for crosslinking reactions enabling polymerization of multifunctional monomers while avoiding crosslinking without protection-deprotection steps. The first example of a lipase-catalyzed reactive extrusion ring-opening polymerization will be discussed as an example demonstrating biocatalyst robustness. Whole cell biocatalysis is providing important new routes to biobased monomers from renewable feedstocks. Our laboratory has developed an engineered yeast strain that provides the first efficient bio-technological route to convert fatty acids to w-hydroxyfatty acids (w-HOFAs). In one example, an engineered Candida tropicalis strain used methyl tetradecanoic acid (methyl myristic acid, Me-C14:0) as a feedstock to produce 112 g/L w-hydroxyC14 (w-HOC14) in 55 hours (productivity 2 g/L·h). Examples of how w-HOFAs are being used to develop new bioplastics such as thermoplastic polyurethane elastomers will be discussed.
Professor Gross is in the Department of Chemistry and Biology; Constellation Chair: Biocatalysis and Metabolic Engineering; Center for Biotechnology and Interdisciplinary Studies at Rensselaer Polytechnic Institute, Troy, New York. He can be contact at Resselaer Polytechnic
Institute, 4005B BioTechnology Bldg., 110 8th Street, Troy, N.Y. 12180. He can be contacted at grossr@rpi.edu; http://homepages.rpi.edu/~grossr/index.htm.
THE REVERSIBLE LITHIUM CAPACITY OF PARTIALLY-OXIDIZED GRAPHENE NANOSTRUCTURES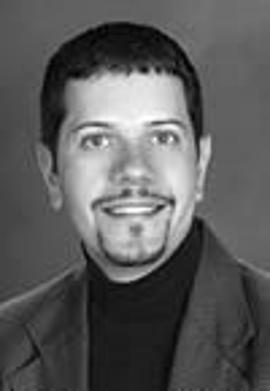 Graphene oxide (GO) was synthesized from expanded graphite (EG) and multi-walled carbon nanotubes (MWCNTs) by a modified Hummer's method, and was post-reduced under different temperatures and hydrazine conditions.
GOs and partially/fully reduced GOs were characterized by a variety of techniques such as FT-IR, Raman spectroscopy, TGA, SEM, XRD, XPS, and elemental analysis. These characterization methods showed that temperature had a much more significant effect on the performance of reduced-GOs as anode materials than the choice of the environment.
The electrochemical performance of reduced-GOs was greatest when the temperature of reduction was 250 °C regardless of the chemical environment. Within this temperature range, reduced-GOs show a high first-cycle specific capacity over 2000 mAh/g and 1000 mAh/g reversible and irreversible, respectively at a relatively large current density of 500 mA/g. For reduced-GOs at 250 °C and under vacuum, the reversible capacity was maintained at 500 mAh/g during 100 cycles. This performance points to reduced GOs as an attractive alternative to graphite; we will further delineate the effect of surface functionalization on the Li capacity in these materials. Overall, these nanomaterials are capable of further improving the capacity and lifetime of Li-ion batteries, without increasing the costs associated with anode production - a distinct benefit relative to more expensive nanostructural anode options such as carbon nanotubes and graphene nanosheets.
Professor Fahlman is in the Department of Chemistry and Science of Advanced Materials Program, Central Michigan University Mount Pleasant, Michigan. He can be contacted at Dow Science Complex 357, Mount Pleasant, MI 48859. He can be contacted at fahlm1b@cmich.edu; https://www.cmich.edu/colleges/cst/chemistry/Pages/Bradley-Fahlman.aspx.
UNUSUAL PROPERTIES OF POLYMERS AT INTERFACES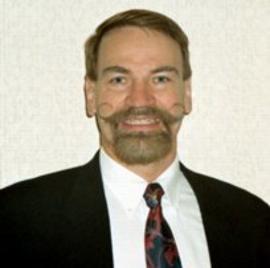 Structure and dynamics of interfacial species are very important in the physical properties of polymer systems, such as composites and surface coatings, but the latter is seldom studied. We have focused our research efforts on the molecular motion of polymers at or near solid surfaces. These studies have used nuclear magnetic resonance (NMR), modulated differential scanning calorimetry (MDSC) and Fourier transform infra-red (FTIR) spectroscopy to probe the mobility (and structure) of polymers near solid surfaces. We found that on surfaces, several polymers have properties that are different, often opposite to that of their bulk counterparts.
Polymers from acrylate, methacrylate and related families, are particularly well suited for interfacial studies. These polymers have been adsorbed on large surface-area substrates (nanoparticles) and studied at the interface. For specifically labeled polymers, such as poly(methyl acrylate)-d3 (PMA-d3), we found that the segmental dynamics of the bulk polymer could be classified as "homogeneous", while the surface-adsorbed polymer could be characterized as "heterogeneous" with respect to different regions of the sample. Segments at the polymer-air interface were more mobile and those at the polymer-solid interface were less mobile than those in bulk. The more-mobile segments could be eliminated through over-layering with an unlabeled polymer compression molded on top of the surface polymer. Changes in molecular dynamics with molecular mass of bulk and adsorbed polymers were different. Calorimetry showed increases in the temperatures and breadth of the glass transition region for the surface polymer compared with bulk. The reasons for these differences will be
explored.
Professor Blum is in the Department of Chemistry at Oklahoma State University, Stillwater, Oklahoma. He can be contacted at blum.okstate.edu; http://blum.okstate.edu/.
POLYMERS IN NANOTECHNOLOGY: Making Structures the Length Scale of Molecules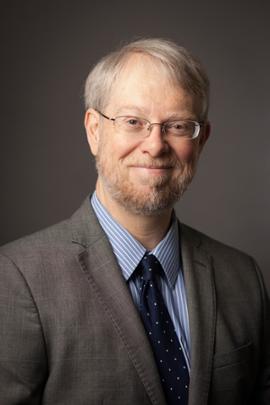 Lithography, the workhorse technology enabling microelectronics manufacture, has reached astonishing success in producing nanoscale features. Despite this, even higher resolution is needed if plans for next generation electronics are to be achieved.
This presentation summarizes approaches to the design of new photoresists that abandon the traditional polymer based strategy and explore the use of several alternative approaches. These materials include block copolymers, molecular glasses and nanoparticle imaging materials with dimensions on the order of 5 nm and less.
In a recent development, metal oxide nanoparticles based on hafnia or zirconia with ligands of organic acids, are shown to be extremely sensitive to EUV radiation (less than 10 mJ/cm2) and produce high-resolution patterns. It is postulated that these photoresists which incorporate photoactive compounds function via a ligand exchange mechanism that gives the materials their very high sensitivity. Also discussed are new photoresists designed to work with organic semiconductors that depend on their immiscibility with other polymers for success.
Dr. Ober is in the Department of Materials Science Engineering at Cornell University, Ithaca, New York. He can be contacted at Cornell University, 310 Bard Hall, Ithaca, New York 14853. He can be contacted at christopher.ober@cornell.edu; http://people.ccmr.cornell.edu/~cober/people.html.