GorillaFest and Military Appreciation
Event information
November 06, 10:00 AM – 12:45 PM
Presented By: PSU Alumni & Constituent Relations
Location: Gorilla Village
Address: East of Carnie Smith Stadium
Event details
Join PSU Alumni & Constituent Relations for GorillaFest before the Gorillas take on Washburn! GorillaFest is the official PSU tailgate prior to all home football games. Admission is free. Join other fans three hours prior to kick-off in Gorilla Village, east of Carnie Smith Stadium, for:
Inflatables and bounce houses
Balloon animals
Splitface tattoos and hair paint
Food vendors
Live music from Tim Nowell
Pre-game pep rally (approximately 75 minutes prior to kickoff)
PSU merchandise
In addition to the usual GorillaFest activities, PSU is also hosting Military Appreciation on Saturday. Please see below for activities for Veterans and the public:
Challenge Coins for Veterans: Alumni & Constituent Relations is giving away PSU Military Appreciation Challenge Coins to our Veterans during GorillaFest in our tent in Gorilla Village from 10:00 am–12:45 pm.
Ticket Specials: Any active/former service members and first responders who show the appropriate IDs at the ticket office will receive complimentary tickets to the football game.
ROTC Swearing In Ceremony: Newly-contracted ROTC Cadets will be sworn into the United States Army during halftime.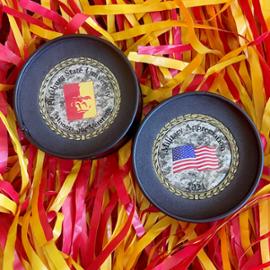 Football tickets can purchased at pittstate.edu/tickets.
For more information or questions, please contact PSU Alumni & Constituent Relations at 620-235-4758, 1-877-PSU-ALUM or email alumni@pittstate.edu.