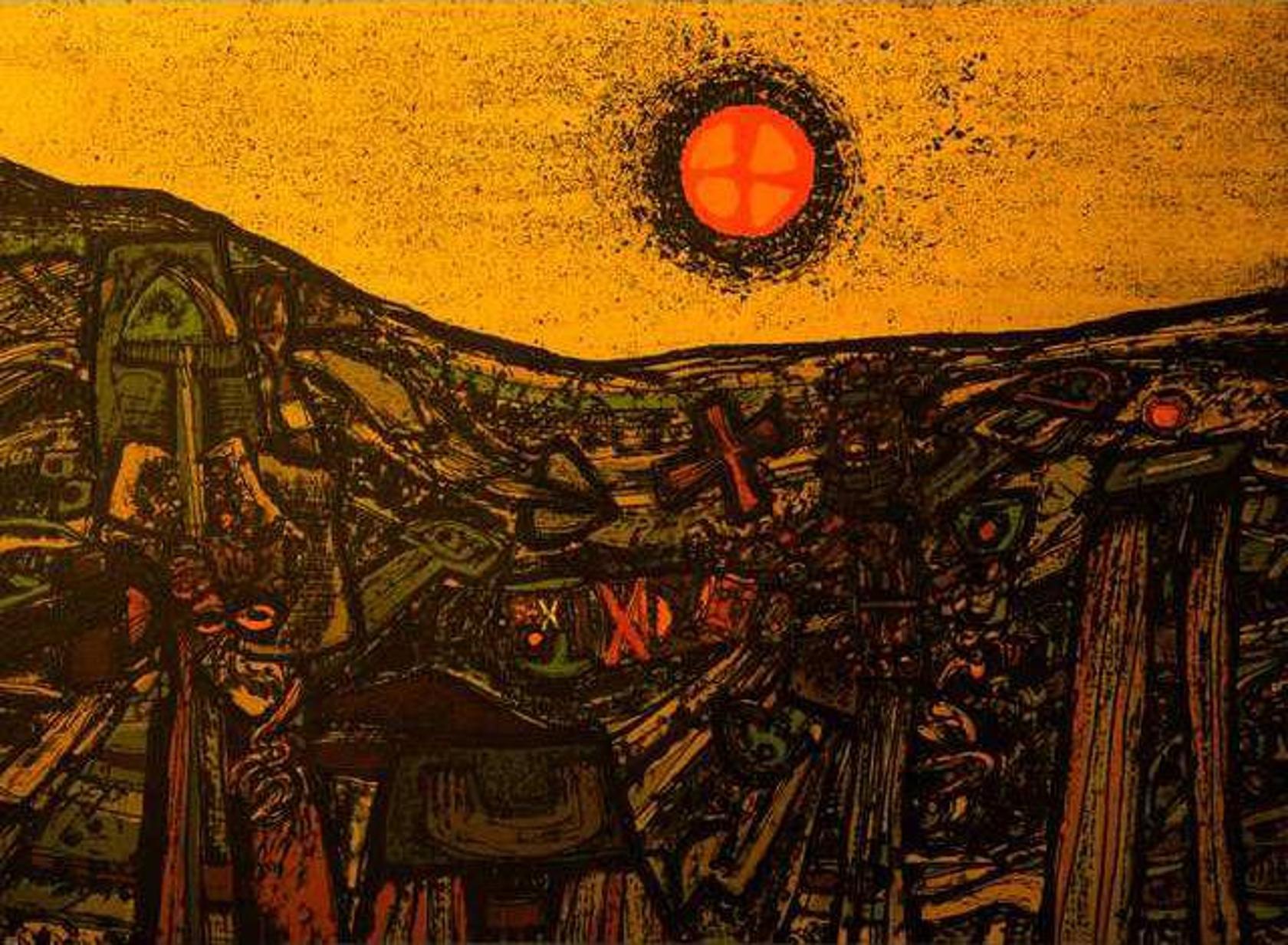 "Harry Krug: Collected Works" Art Exhibit
Event information
December 11, 8:00 AM – February 17, 4:00 PM
Presented By: Art Exhibit
Location: Porter Hall
Address: 1701 S. Broadway
Event details
An exhibit honoring Harry Krug, a noted international artist and longtime fixture in the Pittsburg State University Art Department, will be on view through Feb. 17, 2021, in a gallery named for him.

"Harry Krug: Collected Works," opened this month in the Harry Krug Gallery in Porter Hall at PSU.

Born in 1930, in Wisconsin, Krug earned a bachelor's from the University of Wisconsin at Milwaukee and a master's from the University of Wisconsin at Madison.

Krug joined the faculty at PSU in 1958, earning a promotion to full professor in 1978. He served as chair of the department from 1981 to 1995.

He was known for his unique style of printmaking, including the mastery of serigraphs, or silkscreen prints — a time-consuming process that uses a squeegee to press ink through a taut, fine fabric mesh onto paper. He routinely used as many as 20 screens and dozens of colors to create a work.

His art has been shown at major galleries and juried exhibitions throughout the U.S. and Europe. At the time he was named department chair, 30 of his original serigraphs were on permanent display at various U.S. embassies around the world, and his work had been referenced in four textbooks.

Krug died Nov. 27, 2019, in Pittsburg. He was 89.
Contact information
Jamie Oliver
620-235-4301