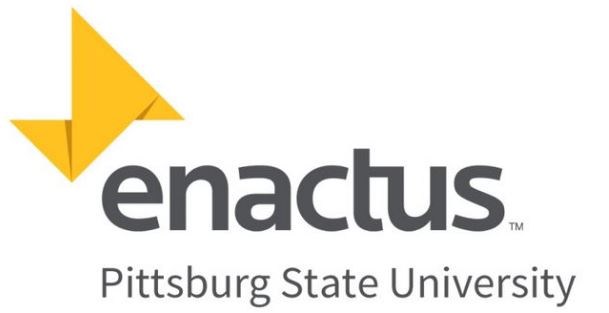 Pittsburg State University has been host to Enactus, for over twenty-five years. Enactus, Entrepreneurial Action in Us, is a community of student, academic and business leaders committed to using the power of entrepreneurial action to create a better world. Enactus students apply business concepts to develop community outreach projects, transform lives and shape a better, more sustainable world.
National competitions are dramatic, energy-filled events where teams showcase the collective impact of their community outreach efforts. At the end of each academic year, the PSU Enactus team presents their projects and are evaluated by business leaders serving as judges who rank them on how successful they were at using business concepts to make a more sustainable impact. The winners of these national competitions are then invited to compete at the prestigious Enactus World Cup. During the yearly event, more than 30,000 attend these competitions where students present a broad range of projects to over 4,500 judges.
While attending the national competition, Enactus students are encouraged to bring their resumes to speak with corporate sponsors about internship and job opportunities. Each year, numerous PSU Enactus team members are offered career opportunities that lead to successful careers. 
To learn more about Enactus, visit www.enactusunitedstates.org or stop by 102 Kelce.