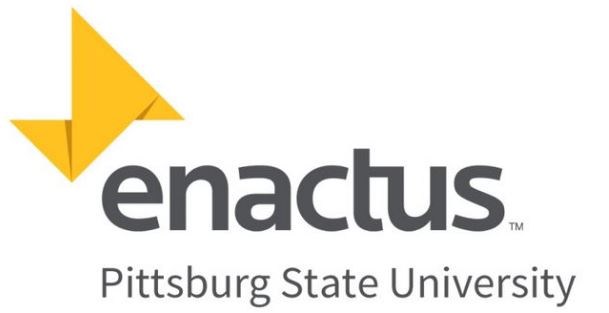 Pittsburg State University has been host to Enactus, for over twenty-five years. Enactus, Entrepreneurial Action in Us, is a community of student, academic and business leaders committed to using the power of entrepreneurial action to create a better world. Enactus students apply business concepts to develop community outreach projects, transform lives and shape a better, more sustainable world. To learn more about Enactus, visit https://enactusunitedstates.org/, or connect with us on Gorilla Engage. You can also follow PSU Enactus on Instagram and Facebook.
Current Projects
Community Garden Project: In Spring of 2022, PSU Enactus revamped the Pittsburg Community Garden that had fallen into disuse over the COVID-19 Pandemic. Enactus students are growing fresh produce, such as lettuce, cabbage, broccoli, tomatoes, etc., and all fresh produce is donated to the Lord's Diner. Food insecurity in Crawford County ranks at the top in Kansas. PSU Enactus is looking to fight this hunger by helping provide our local community with fresh fruits and vegetables. The garden is located behind First Christian Church. We are excited about this ongoing project and would love for you to join us!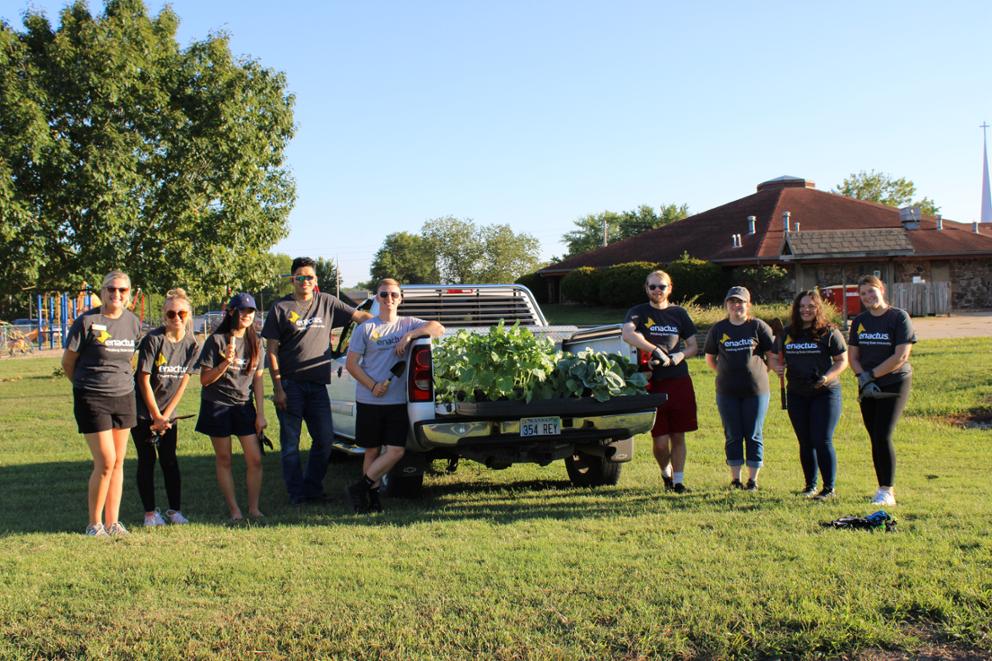 Bike Drive: PSU Enactus has partnered with Pittsburg Area Young Professionals for the annual Christmas Bike Drive. Each year, Enactus raises $1,500 to donate towards the purchase of bikes for local families over the holidays. Each year, between 50-100 bikes are purchased and donated.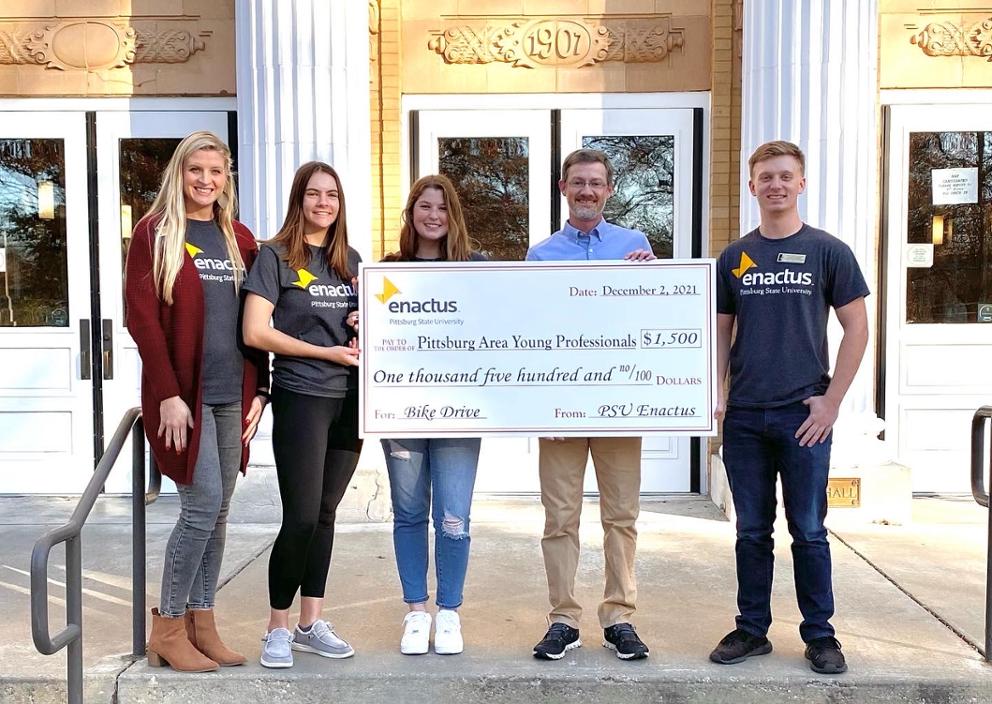 FutureNow: Finance: PSU Enactus has partnered with Community in Schools to host FutureNow: Finance. During the event, students learn how to finance and manage a monthly budget through booths such as banking, housing, and transportation that simulate real life scenarios. This helps young community members some practical practice they may not receive otherwise before leaving high school.