When planning for the renovation of the National Bank building as part of the Block22 project, much of the discussion centered around what to do with the vault doors.
"The original plan was to take it all out," said Chuck Haake, Block22 project superintendent. "We knew we needed to open up the vaults, open up that space, and part of that was deciding what to do with the doors. We started looking at what it would take to get them out of there.
"Then we found out that they weigh five tons."
The questions, Haake said, quickly shifted to focus on what it would take to leave the vault doors in place and build around them. And he's glad they did.
"One of the coolest aspects of this project is that it's not just a renovation project," he said. "It's also a preservation project. As much as we can, we are preserving the history and the historical integrity of these buildings. We are building for the future while also embracing and cherishing the past. Those vault doors will remain and become an integral part of a conference room we're building that's called The Vault."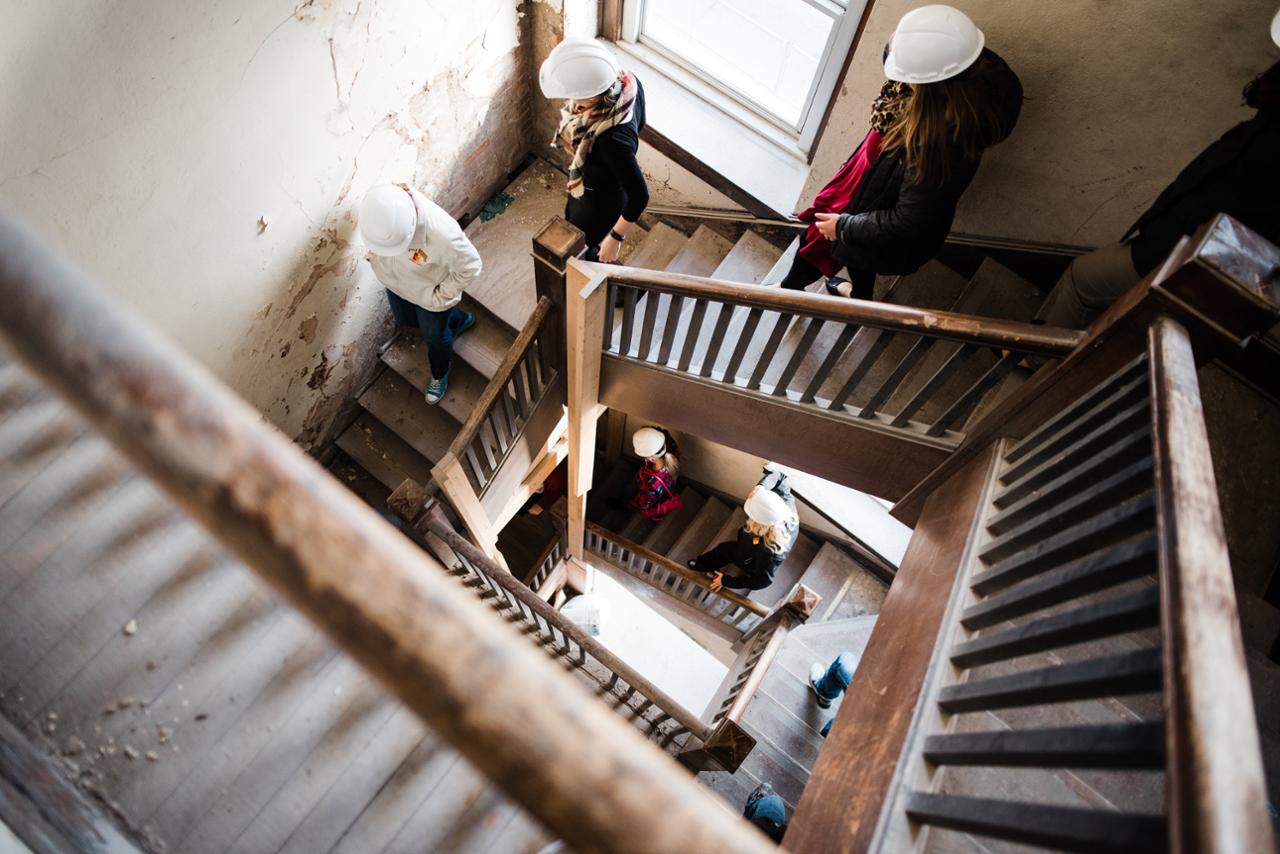 When Block22 opens in August, four historic buildings at 4th and Broadway in Downtown Pittsburg will have been transformed into a unique living-learning community. Block22 will feature apartment-style housing for Pittsburg State students, a makerspace business incubator, Root Coffeehouse, professional offices, various dining options and more.
While much of the design will feature modern and even some futuristic themes, the overall project is as much about history as it is the years ahead.
"At the very heart of what we're trying to accomplish with Block22 is the rich heritage and history of Pittsburg," said Shawn Naccarato, chief strategy officer at Pittsburg State. "Downtown Pittsburg was once the center for business activity and entertainment in the city. We want to honor that past by helping to revitalize the downtown district and build upon what our city's forefathers worked so hard to achieve."
A major part of that effort is preserving many of the original or historical aspects of the four buildings being renovated. The buildings' corridors will remain in original form. When possible, the doors are being re-used. The historic trim associated with the corridors and windows are being maintained and incorporated into the design. Original staircases, balconies and other architectural features will remain.
"We have always planned to preserve as much of the original features as possible," Haake said. "But what's really cool is when we make discoveries that weren't planned for. We find original aspects of the building that were at one time covered up. As part of this project, we get to bring them back out into the light."
Examples of those "discoveries" are original tin ceilings and mosaic tile floors in the Opera House Hotel building, which is the oldest building in downtown Pittsburg.
"When we found the tin ceiling, we knew it would be a challenge to preserve it and re-use it, but we also knew it was well worth the challenge," Haake said. "We carefully removed the tin ceiling so we could clean it and return it to its original look. When Block22 opens in August, people will see that tin ceiling in the front end of Root Coffeehouse.
"The same goes for the mosaic tile flooring we discovered," he said. "We are cleaning it, preserving it and it will go right back down where we found it so that a new generation can enjoy it."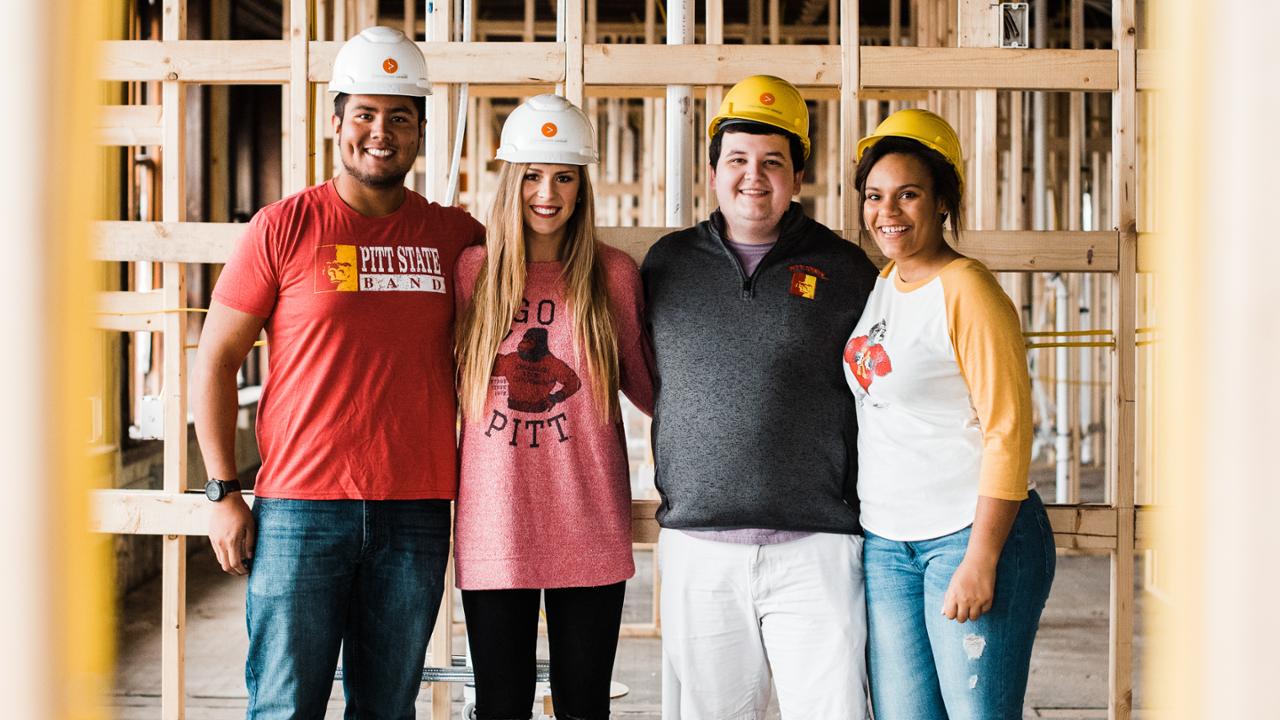 Block22 is a joint project between Pittsburg State, the City of Pittsburg and a private developer, the Vecino Group from Springfield, Mo. Mat Burton, a Pitt State alumnus and chief operating officer for The Vecino Group, said the Block22 project, with its focus on the past and the future, is leading the way for how universities and communities can partner to revitalize historic districts.
"I truly believe that with Block22, Pittsburg and Pittsburg State are at the forefront of what is becoming a growing trend across the county," Burton said. "Many colleges and universities in the U.S. began in their communities' downtown areas, and we are seeing more and more universities wanting to return to their roots. We are seeing many universities become more interwoven with their downtown areas."
Burton said Block22 will have "a tremendous impact" on the culture within the city and university.
"When you look at many benefits of projects like these, what you see is that one of the most important effects they have is attitudinal," he said. "The success of projects like Block22 instills this sense of the possible into the entire community because that success is happening right there in the heart of the city."